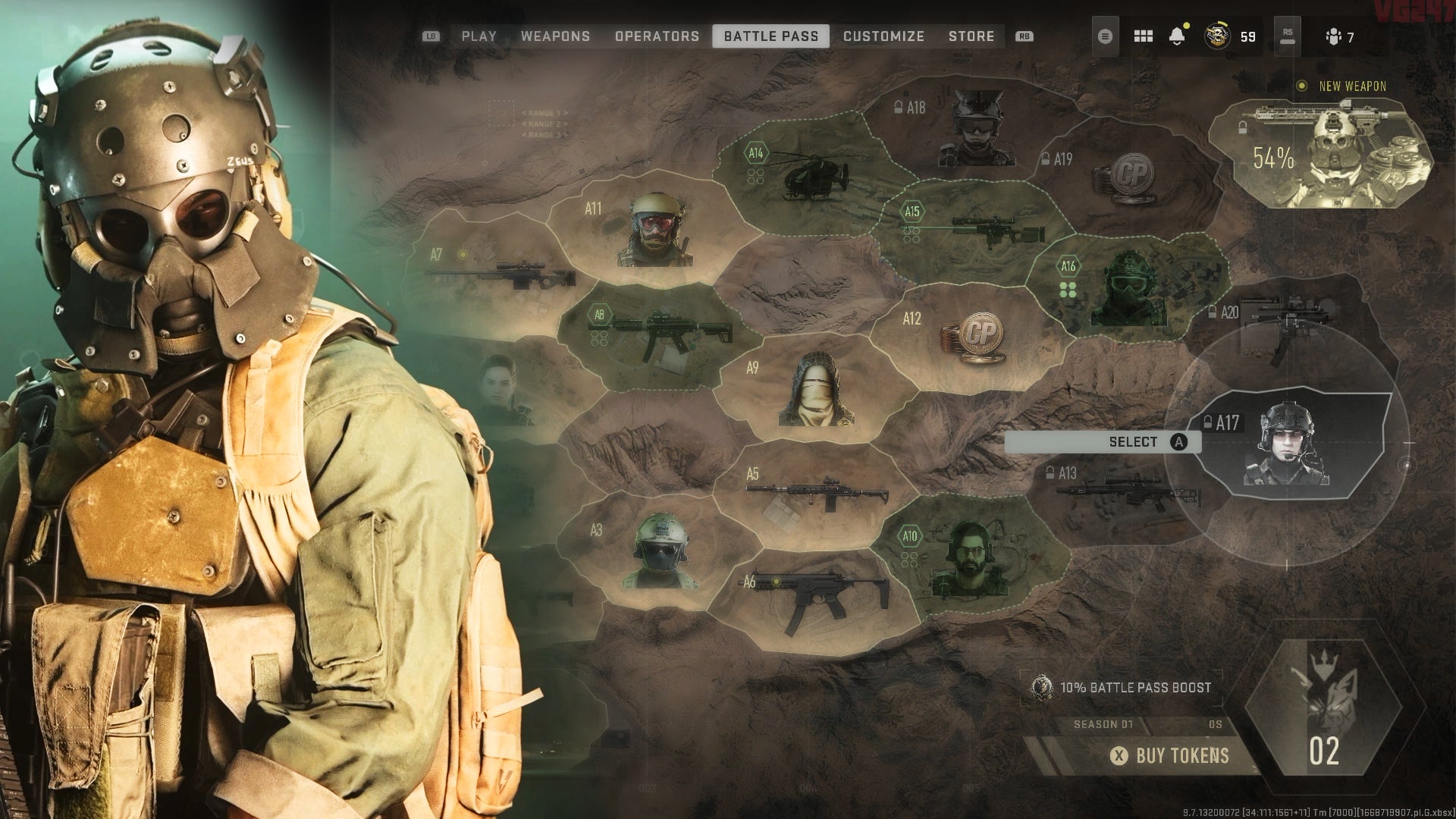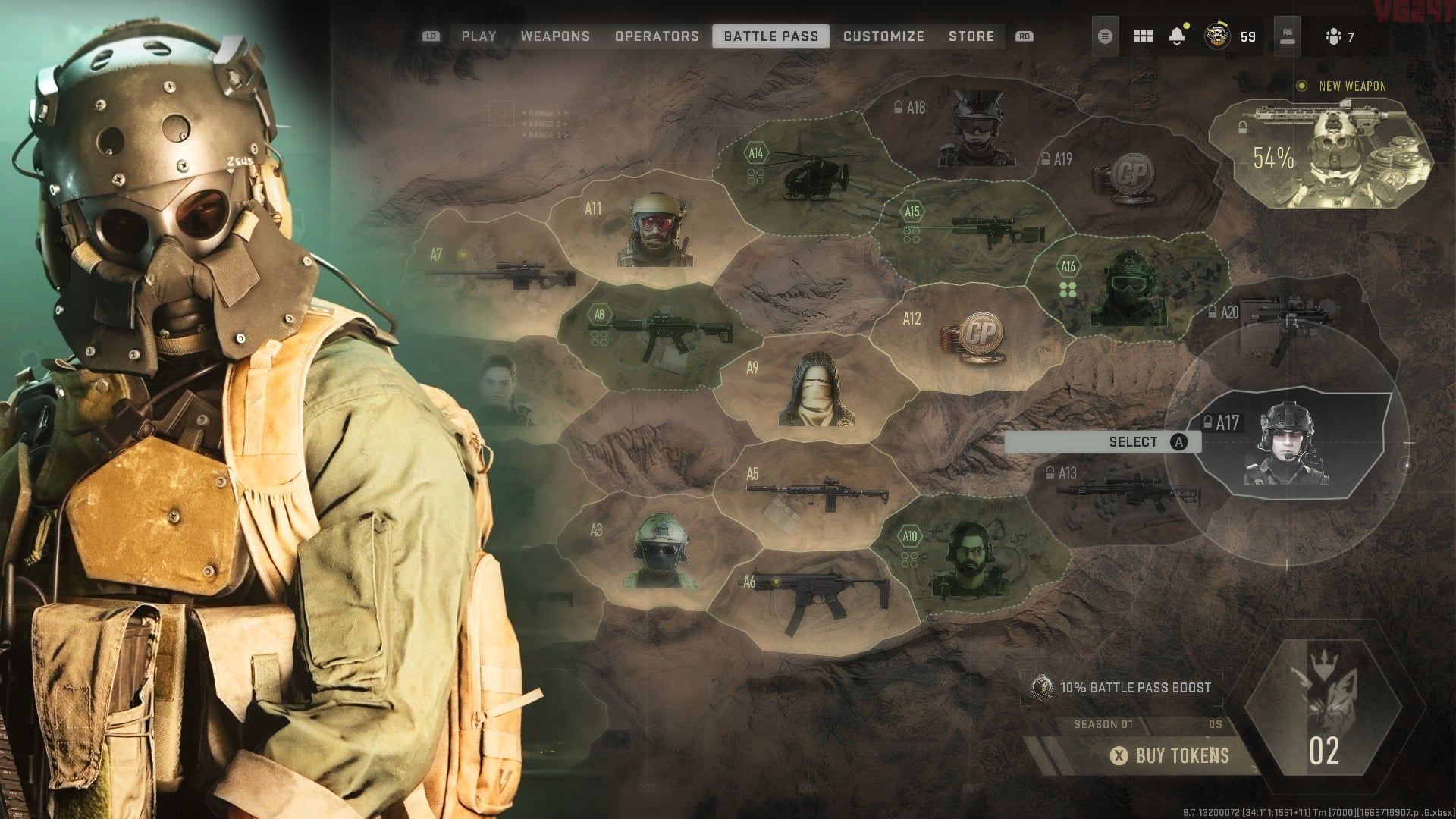 and by extension,
Modern Warfare 2
– has an excellent battle pass. One of the best I have seen over the last few years, ever since Fortnite popularised the monetisation method and we've seen the reward-based progression incentives proliferate across the industry. Unlike other battle passes that we've seen, there's a huge amount of player control over what you unlock and when, meaning we all start getting different items at different times, and can prioritise certain items over others.
For example, if you play mostly as the operator Calisto and want to get more skins for the French-Spanish descendent of France's last royal family pre-republic, you can choose to do so. You may ignore certain weapon skins or unlocks on your route to getting your new operator skin, but that's your choice. You're in control. You get to choose where you spend the tokens in the battle pass.
Isn't that a better set-up than, say, Overwatch 2 – the most recent game that's attracted complaints from users because of how egregiously-monetised and slow its battle pass is? Isn't it better to be able to say 'hey, I want more guns!' and be able to get to work unlocking more guns? I know, as I get my head around the slowly-forming meta of Modern Warfare 2 and Warzone 2.0, that I want as many options available to me as soon as possible. And unlocking a 'pro-tuned' shotgun to take with me into the new Shoot House playlist has been a dream. Look and learn, Blizzard; your Activision buddies are embarrassing you.