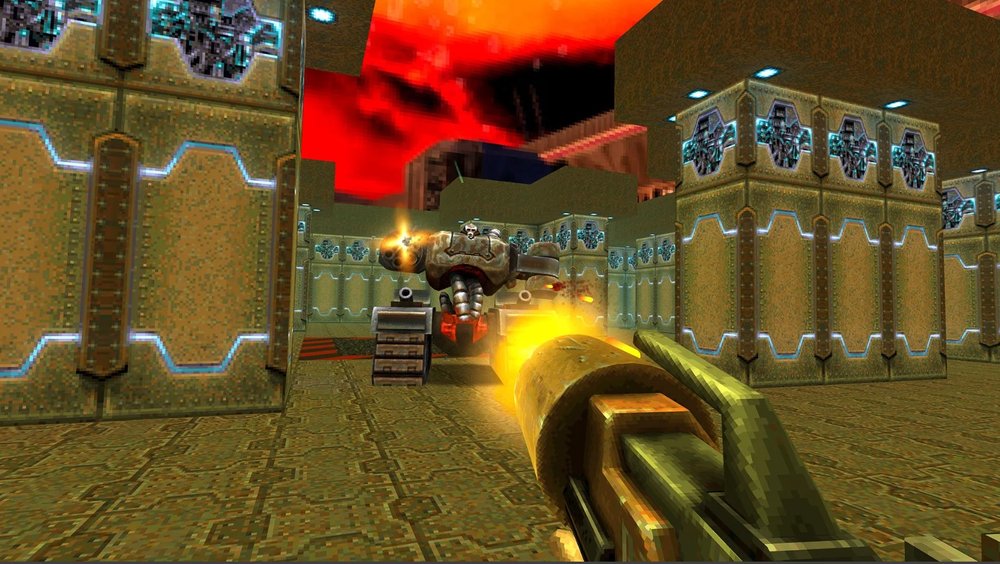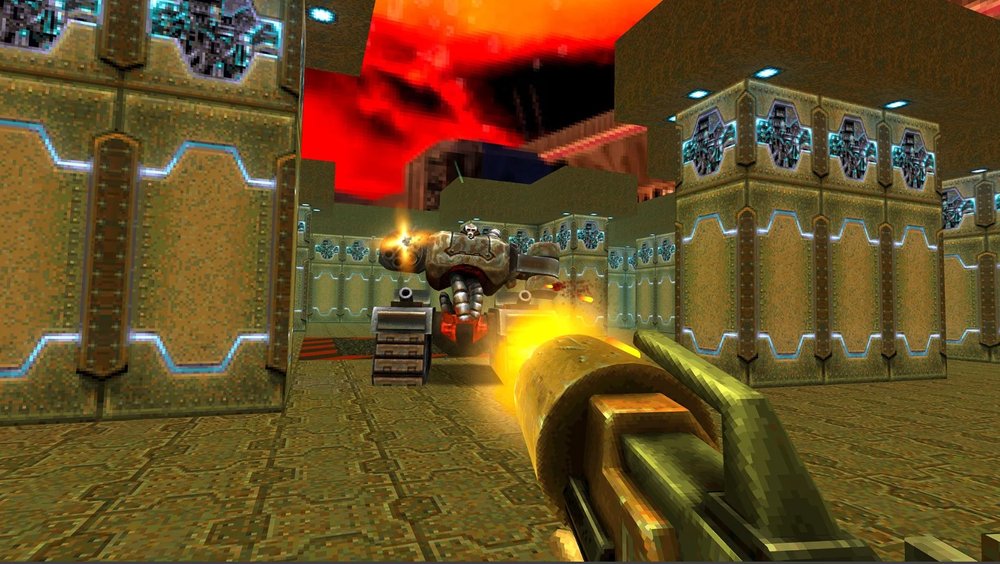 The classic 1997 FPS Quake II is back and with a new coat of paint and features as Bethesda not only announced an enhanced version of the shooter but that it's now available on PlayStation 5, PlayStation 4, Xbox Series X|S, Xbox One, and PC.
This new version features an all-new campaign, its existing expansions, online multiplayer, local co-op support, and even cross-play. Improvements to the game include enhanced character models, improved animation, added gore, improved AI behaviors, improved lighting, anti-aliasing, depth of field, and improved cinematics.
This new package will come with Mission Packs The Reckoning and Ground Zero. As for the new expansion, which has 28 new campaign levels and one new multiplayer deathmatch map, is called Call of the Machine and was developed by MachineGames (Wolfenstein the New Order)
For those that want to play with friends locally, Quake II can do a 4-player local split-screen on Xbox One, Nintendo Switch, PS4, and PS5. PC and Xbox Series X|S can go a little further as it supports 8-player local split screen.
Another addition to this package is Quake II 64, a port that was made exclusively for the Nintendo 64. This campaign has been adjusted with modern controls and enhancements.
If you have the equipment, PCs and console platforms can run the game in 120hz frame rates at 4K resolution, assuming you have the monitors to support these settings.
Quake II is priced at $9.99 and is available on Xbox Game Pass.
---