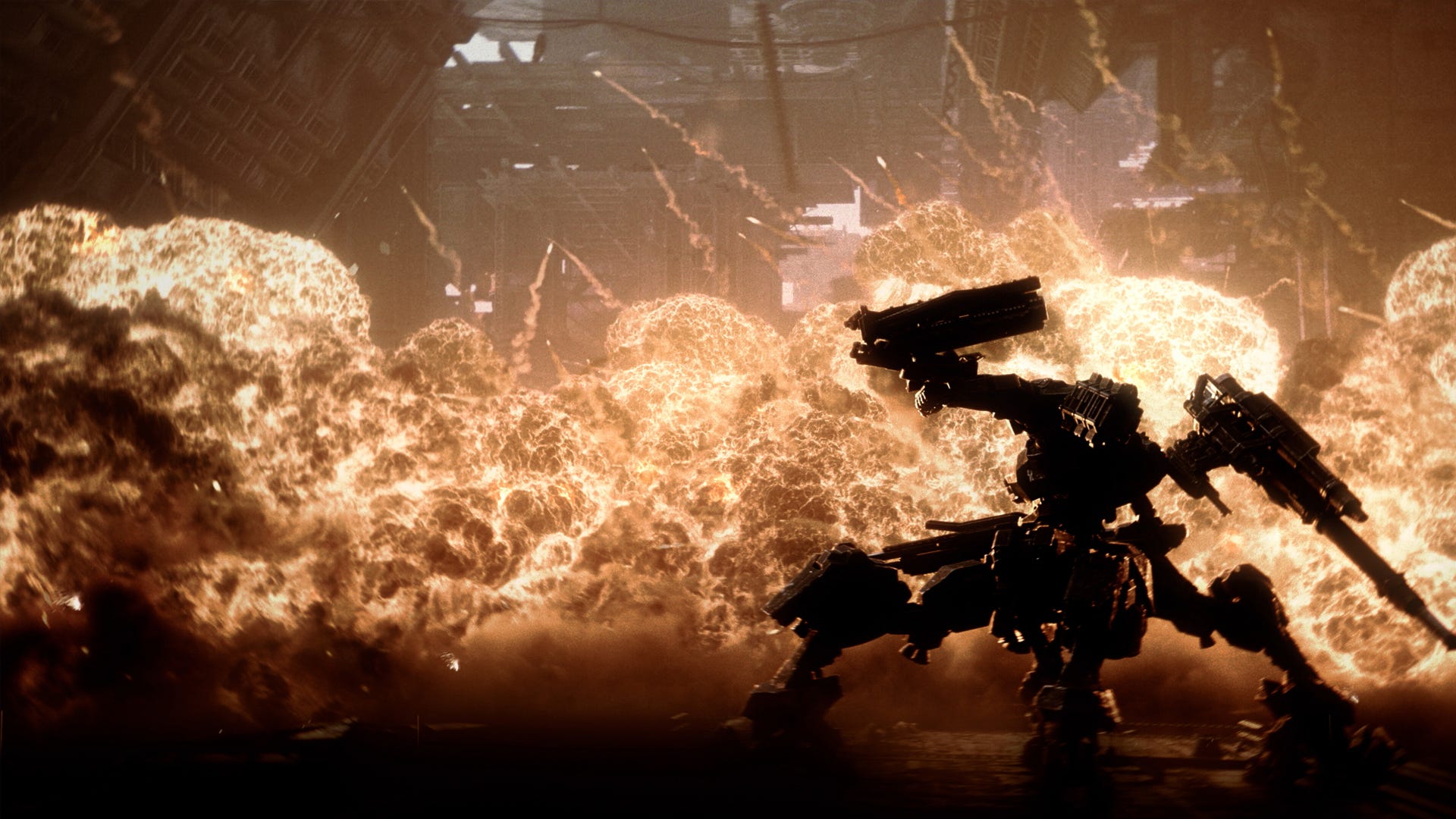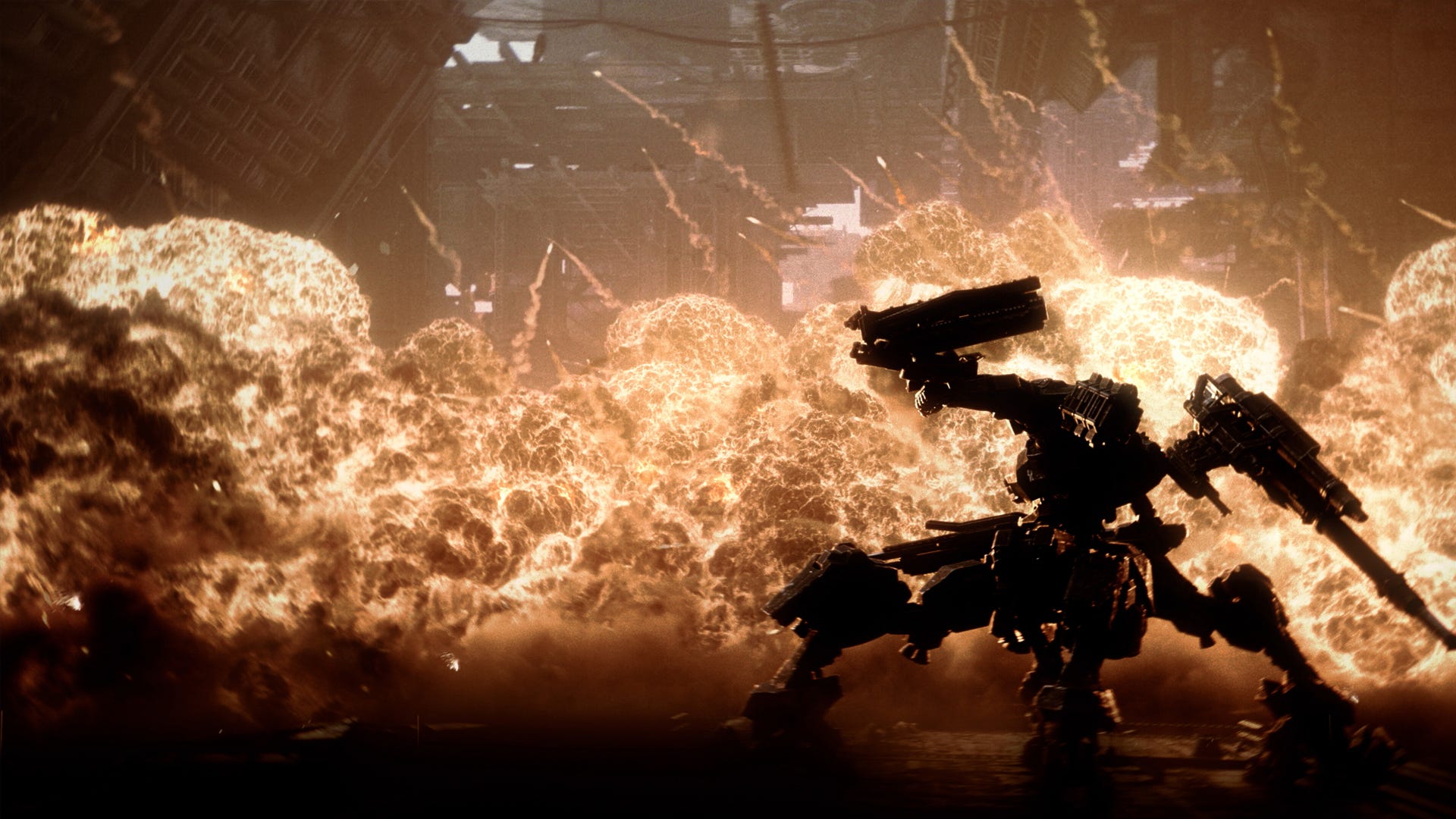 It's a bit old hat these days, but yes, I'm one of those kinds of people that thinks Armored Core 6 should have an easy mode. Shock horror, I know, but sue me for thinking that difficulty is relative and we should be accommodating of that. But being in favour of an easy mode to let more people play through the game isn't actually the argument I'm making today. The reason I think Armored Core 6 should have an easy mode is so more people can take in its gorgeous environments.
FromSoftware games are often lauded because of the gameplay its works has offered over the past decade and a half, its Soulslike combat that originated with Demon's Souls to be specific. I do love fighting off giant dragons in Dark Souls and eldritch horrors in Bloodborne, but the thing that's most captivating about FromSoft's games for me are the environments themselves.
Sure, by the nature of Armored Core 6's design, with the whole game being level based, it doesn't have the same kind of interconnected spaces that the Dark Souls games have. That doesn't mean its levels aren't worth exploring, though. In fact you're absolutely meant to do so, there are secrets scattered around the various levels – if you look closely enough you'll even come across the classic Moonlight Greatsword.