The Nintendo Wii was a great console but consoles have to be upgraded, or reinvented, or they will be outrun by the competition. The successor to the Wii was the Wii U, another great Nintendo console. Like most Nintendo consoles, it has great exclusive titles, now playable on the PC with the best Wii U emulator.
Even though the Wii U runs on the same architecture as the two previous consoles, the Wii and the GameCube, little is similar between the way they go about rendering games. Thus, a new emulator is necessary and luckily for Wii U fans, there is one.
[1/2]
Cemu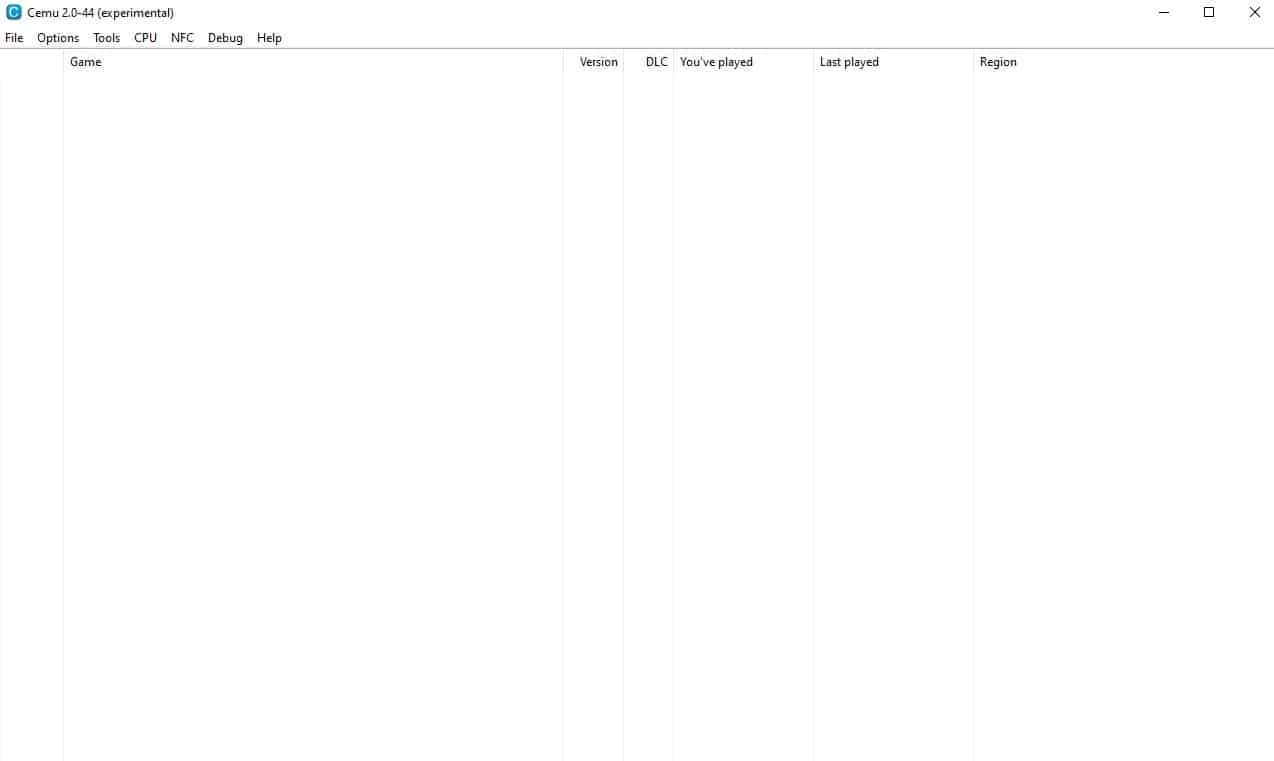 Emulating: Wii U
Platform: Windows, Linux, and macOS
Download Cemu
Open-source projects are not that strange in the emulation community. Cemu is another open-source emulator, but it differs because it emulates only the Nintendo Wii U. That being said, it has been around since 2015 and is in constant development. It was in the unstable branch for a very long time, but currently, it has a stable version and the classic daily builds.
Cemu ticks all the boxes when it comes to Wii U emulation. Firstly, the games work. About 12% of the entire library runs perfectly from start to finish. 40% of the library is playable, meaning you could play the game while suffering minor visual or audio glitches. 19% of the games run but are prone to crashes, 13% only load, and 16% of them fail to boot at all.
That is a good number of playable titles, considering that this is a single project that works on emulating an entire device, and not a simple one, at that.
Cemu has a modern interface and it greets the user by prompting them to configure some things such as the game library folder, as well as peripherals. The latter is more important, otherwise, you will be stuck at a screen, unable to interact with anything. 
Before attempting to dump and run a game, check against Cemu's compatibility list to avoid disappointments. The list varies from system to system, Windows being the most compatible.
[2/2]
Decaf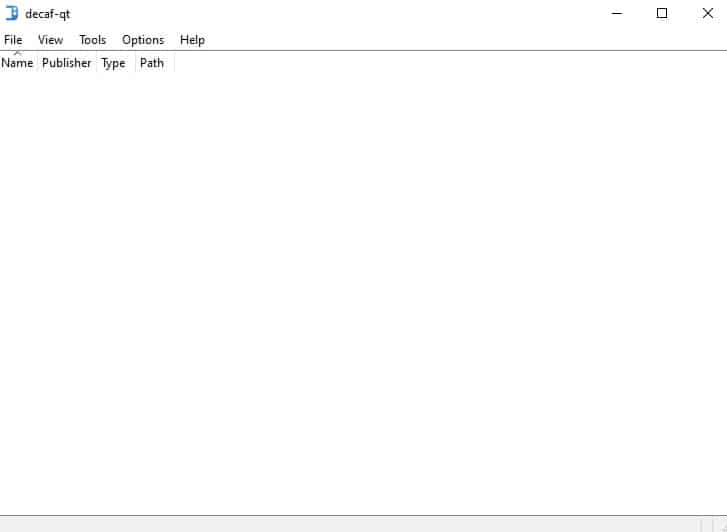 Emulating: Wii U
Platform: Windows and Linux
Download Decaf
Decaf is another Nintendo Wii U emulator, but it is less stable than Cemu, much less. It gets updated, but that process is slower and there is more time between updates. The emulator is in its early stages, and that is problematic because the last update is from April 2023. The emulator does run commercial titles, which is already a big plus.
The minus parts come after you realize that there aren't many games that run, nor do they run that great. Performance is a key component of gameplay, which is why games must run at 30 fps or more, for a decent experience, and that is if the frame rate doesn't drop.
Still, work is being done on the emulator and since it is a separate project and not a fork of Cemu, we can expect decent competition at some point. Both emulators require your system to be as high-end as possible in order to run games as they should.
Cemu should be a priority choice if you actually expect to play Wii U games. Decaf also works, but it is much less stable and has more variety in performance. It is still worth considering if the Cemu fails as your Wii U emulator for PC.
Performance Expectations and System Requirements
Cemu has a list of system requirements. The CPU should be at least a Ryzen 3 or an Intel i5 (probably from the same generation, meaning the 7000 series). The graphics card is more lenient, and older cards can do the job. A minimum of GTX 700 and Radeon HD 7000 series are recommended, though that is the bare minimum. 
Windows 7 is the minimum OS on the Windows side of things. Your graphics card should support OpenGL 4.5 or Vulkan 1.1. At least 8 GB of RAM is recommended. Note that AMD cards work better with Vulkan as the API.
Decaf is very similar with the requirements, especially the OpenGL and Vulkan versions. Given that they emulate the same device, you can expect similar performance. Games will run at 30 fps most of the time unless they are some of the more modern 60 fps titles. That is, provided that the game runs and that your hardware can support it.
The best Wii U emulator, Cemu, can run games at 60 fps, but expectations should be managed.
Running a Game on Cemu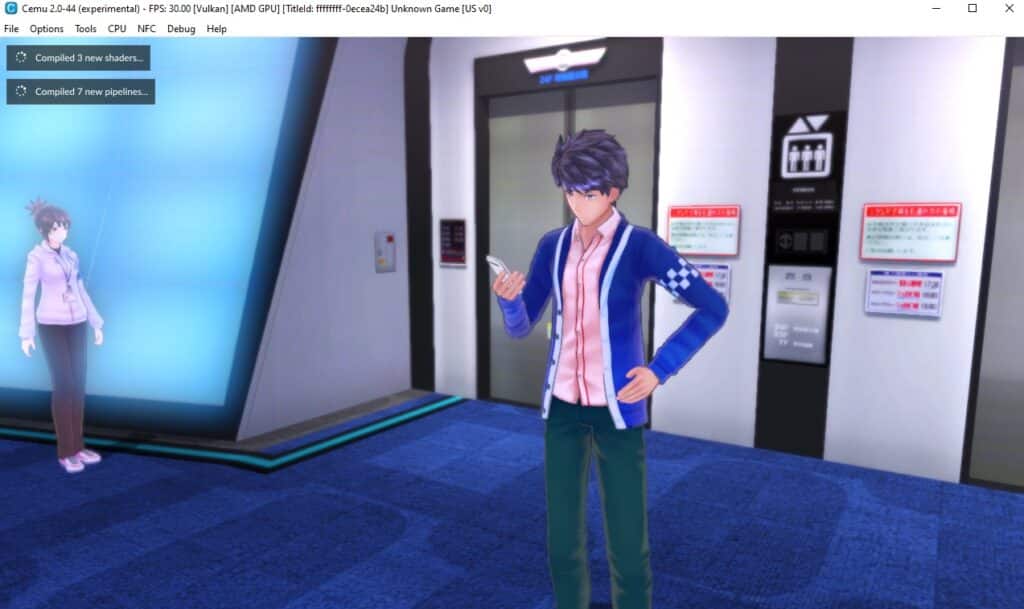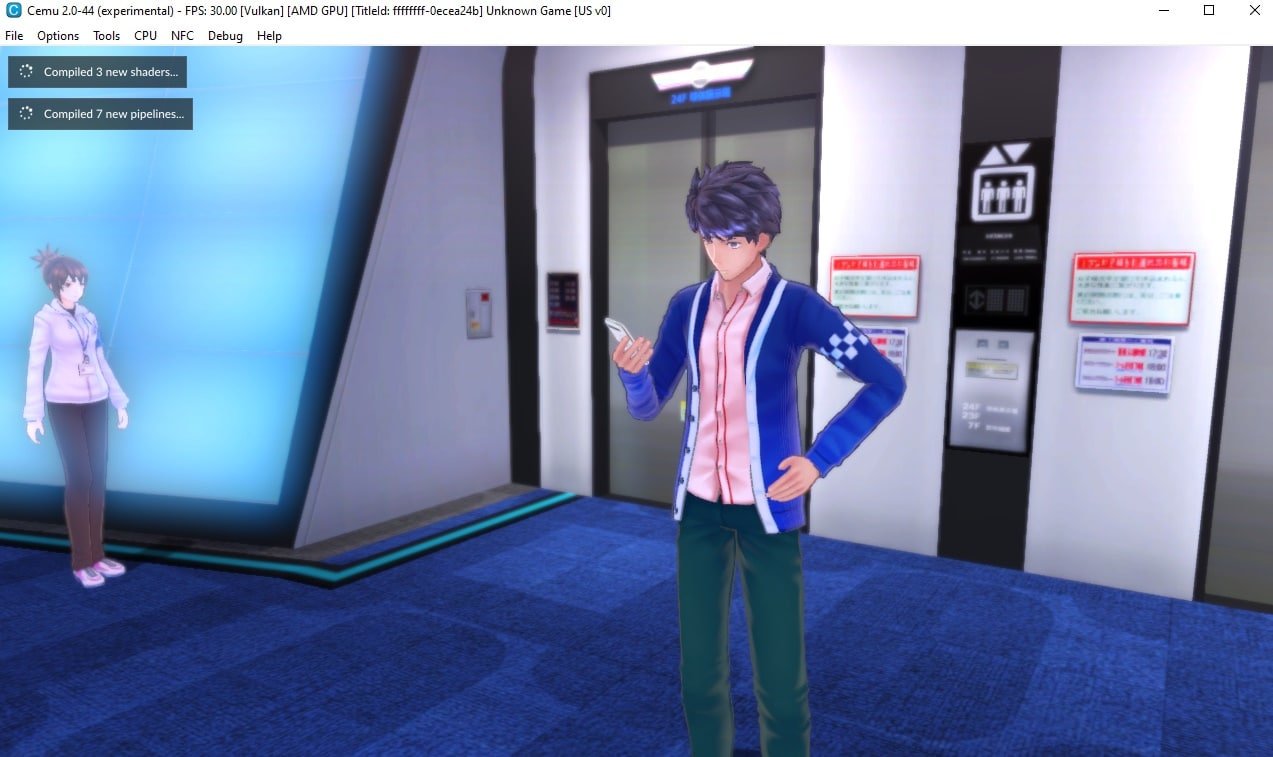 Cemu has a guide on how to dump game files from your Wii U. Once the files are dumped, you simply have to point the emulator towards the viable files used to run the game, typically wud, wux, wua, iso, rpx, and elf. 
The game should run without an issue, if it is compatible, which should be checked against the list linked above. Unlike other consoles like the Sega Saturn which requires a BIOS file, Wii U emulation with Cemu does not require taking extra steps.
If you recall, Cemu asks you to configure the controls at the first launch. You should do so, otherwise, the games won't be playable as the "console" won't be able to detect a "controller". 
Conclusion
All in all, Wii U emulation isn't as bad as many might expect. Cemu does a great job of emulating the console, and you can even connect to the Nintendo Network, the official one. Playing with friends is possible, though you would be playing from your PC.
Decaf is another Wii U emulator, but it is still lacking behind Cemu, which can be crowned as the best Wii U emulator. With Cemu's guide, anyone with enough hardware power can play Wii U games on their computers.
The post Best Wii U Emulators To Use in 2023 appeared first on WhatIfGaming.