The best wireless gaming mouse combines the precision of the best gaming mouse but without the hassle of wires. No drag, no tugging on the mouse cable when it gets caught on the edge of your desk, just cable-free action. The edge of the keyboard will no longer be your enemy. No, the best wireless gaming mouse serves up buttery-smooth, snag-free, clean gaming. 
When it comes to picking the best wireless gaming mouse, your decision should be based on the same criteria as it would be when buying a wired gaming mouse: How many buttons do you need? Lefty, righty, or ambidextrous? Heavy or light? There are a few wireless-specific questions you'll need to ask though: like how does it connect? How good is the battery life? Some wireless gaming mice are rechargeable, while others use standard batteries. Weigh the pros and cons and see which fits your budget. 
Thanks to advancements in sensors and communication protocols from Logitech, Corsair, and Razer, a new generation of speedy, wireless rodents has scuttled out of the darkness. These deliver great battery life and highly accurate sensors, while the intense competition makes for comfortable and clever designs, too.
We've tested all the best wireless gaming mouse wannabes so you could make an informed decision. And if you're looking to go wireless across the board, check out our lists of the best wireless gaming keyboards and best wireless headsets.
Image 1 of 5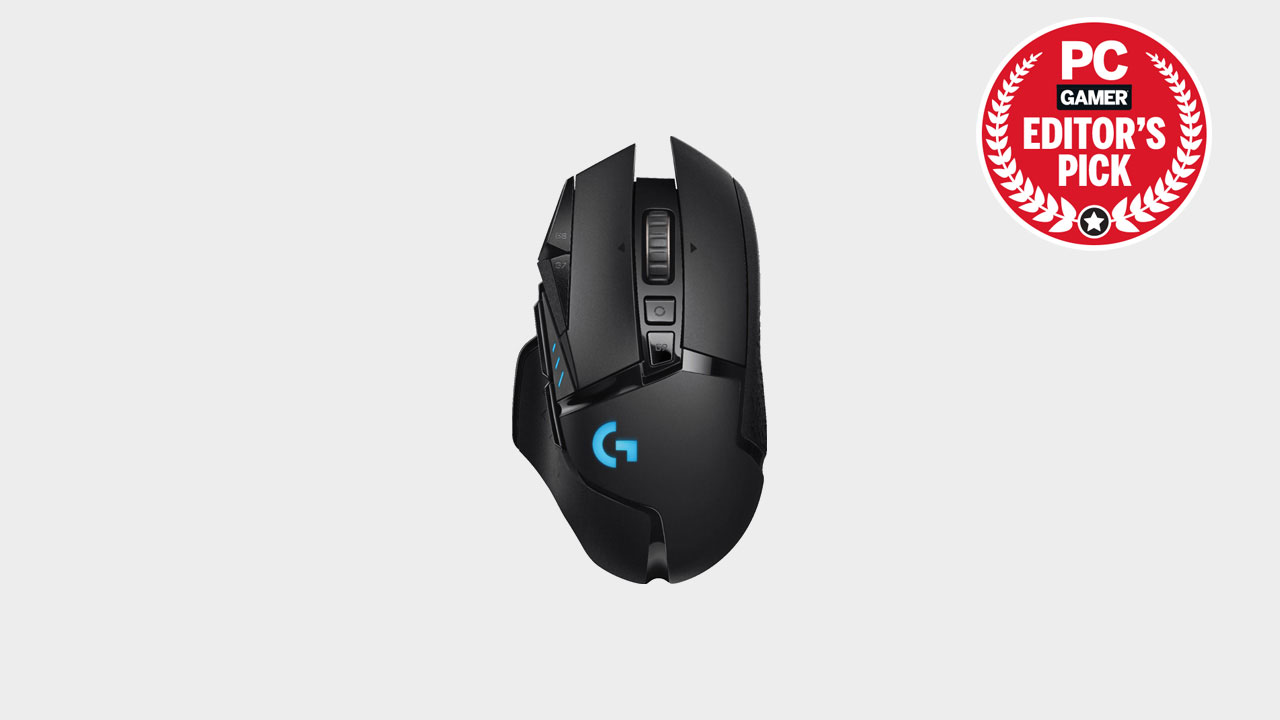 Image 2 of 5
Image 3 of 5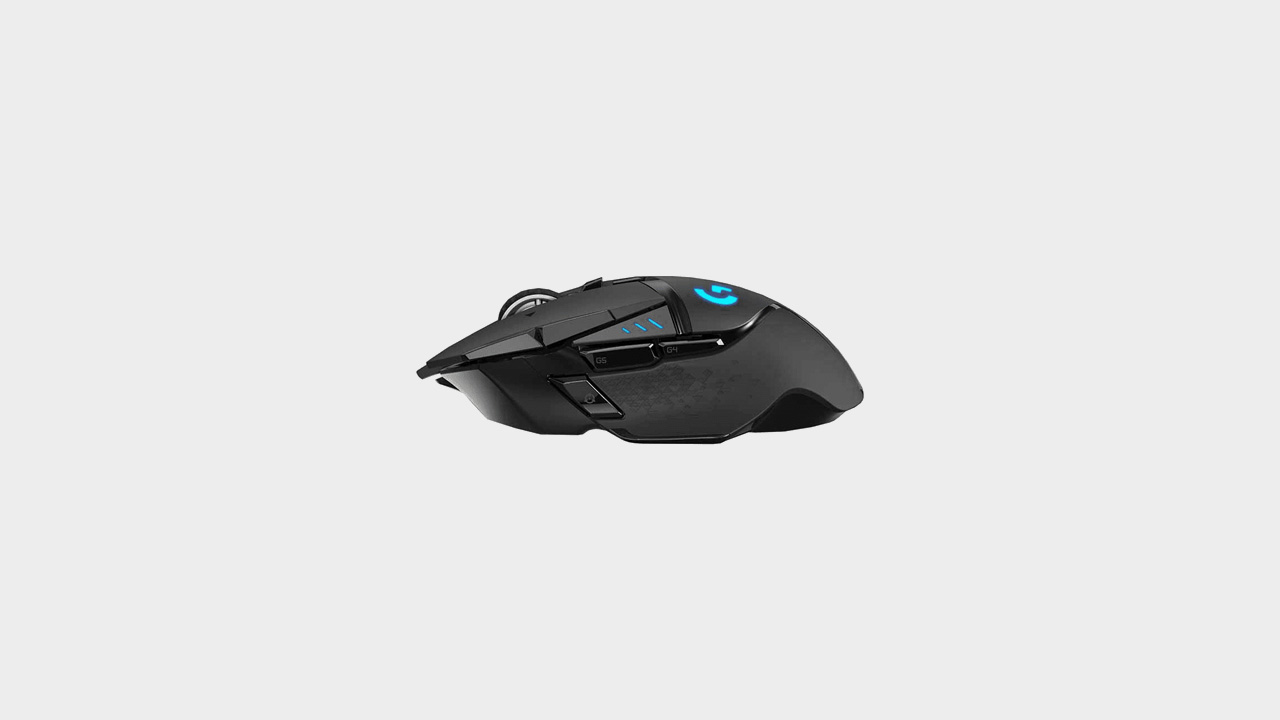 Image 4 of 5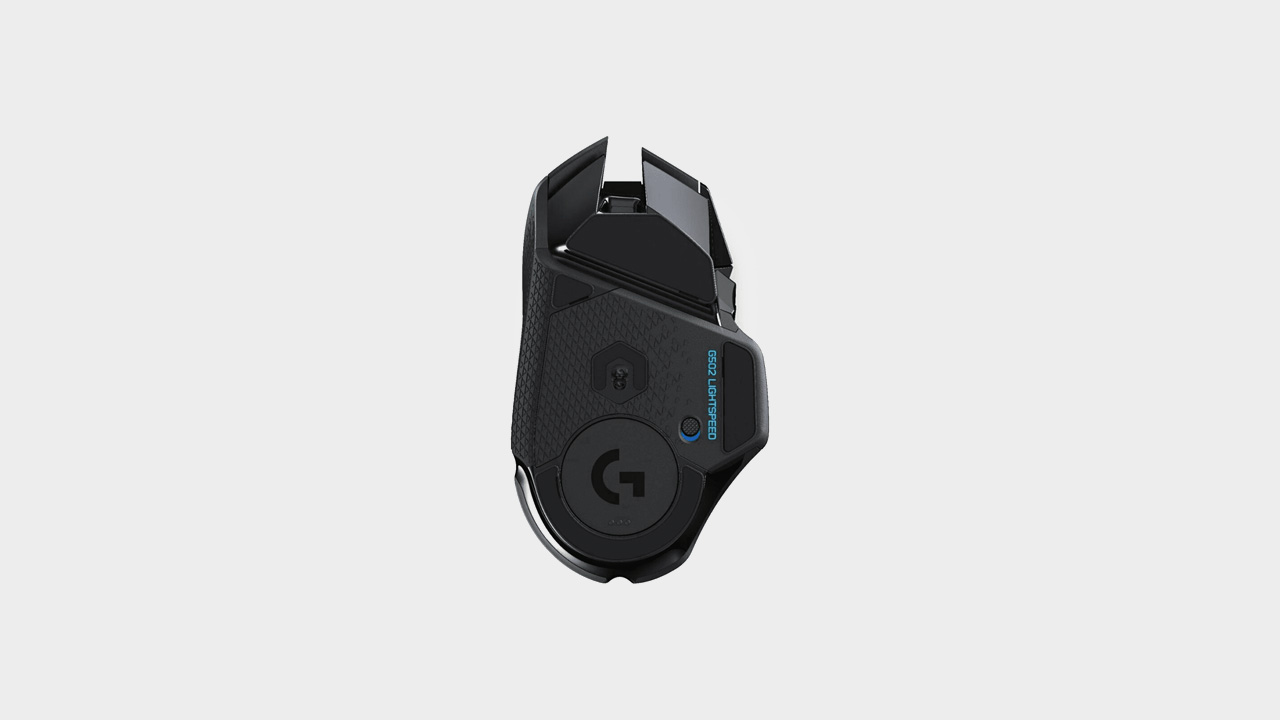 Image 5 of 5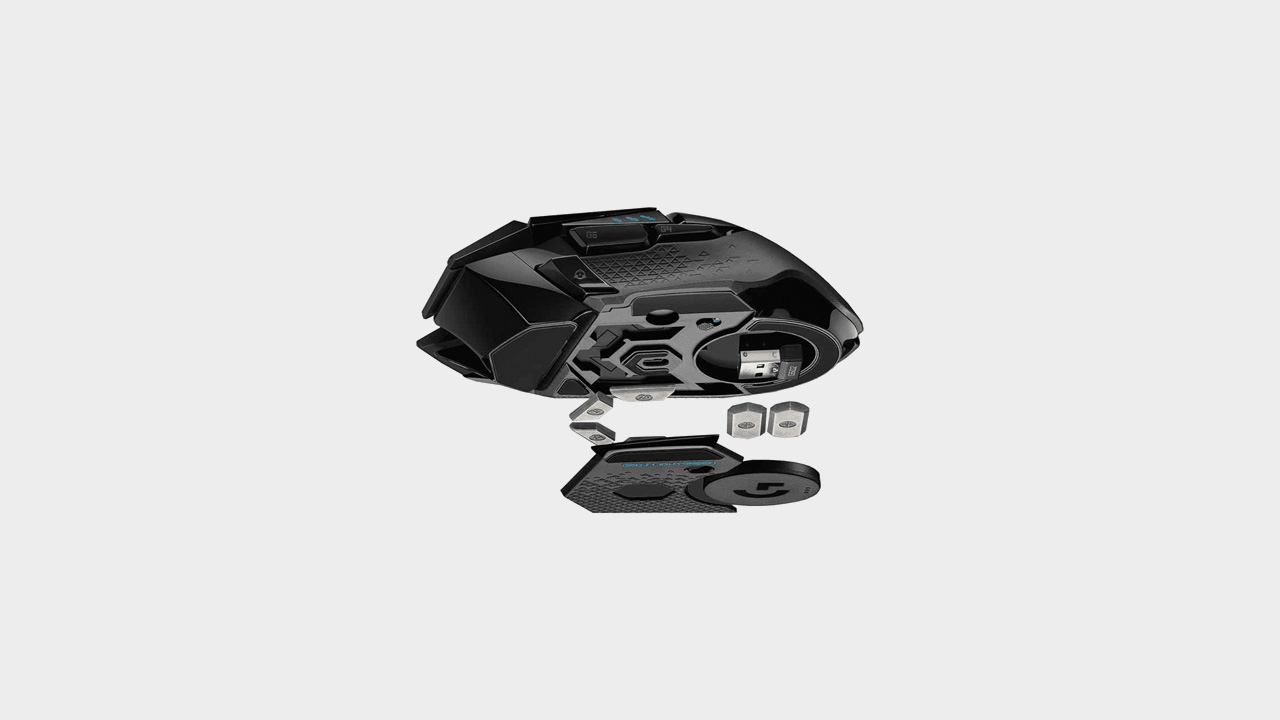 The G502 Lightspeed wireless is the latest iteration of a long-standing favorite among Logitech fans, the G502 Proteus Spectrum. The core of the G502 Lightspeed is Logitech's 16,000 CPI HERO sensor which makes it deadly accurate for competitive gaming. The mouse is rated for 400 IPS, so it won't drop tracking or stutter when you're wildly sweeping it across the mat; Logitech boasts the latest iteration of the HERO delivers that excellent performance at 10x the power efficiency of previous generations.
The G502 does charge quickly, up from nearly empty to 100% inside 90 minutes, and offers up to 60 hours of battery life with the lights off (48 hours with RGB enabled on the logo and CPI indicator). 
The flashiest of the G502's features is its compatibility with the Powerplay charging mat. The mat continuously charges the mouse on the fly and if you pair them in Logitech's G Hub software suite allows your PC to register the mouse without having to plug in the USB Nano dongle. It's completely free of the detection issues I encountered testing Razer's similar Hyperflux charging mat solution, which lost tracking near the edges of the mat and charged the mouse at a very brisk rate. You can also sync lighting between the two peripherals in G Hub if you prefer a unified aesthetic across your desk. 
It's not just the buttons that are customizable. The G502 also comes with optional weights in 2g and 4g sizes that can be added to the mouse chassis if you prefer a heavier pointer. Adding 16g to the unit makes it feel and behave substantially different and brings the overall weight up to a pleasant 130g. It's nice to be able to alter the mouse on the fly from its default sparrow weight to something with a little more heft—I tend to lean towards a heavier mouse for productivity and something lighter when I game, so building both options into a single chassis is an excellent convenience.
Our previous wireless mouse of choice, the Logitech G903, remains an excellent option, especially for southpaw shooters, but the added customizability and macros set the G502 ahead of the competition. This wireless version is the spitting image of its ancestors and the pinnacle of uncompromising performance in wireless gaming rodents.
Read our full Logitech G502 Lightspeed wireless review.
Image 1 of 2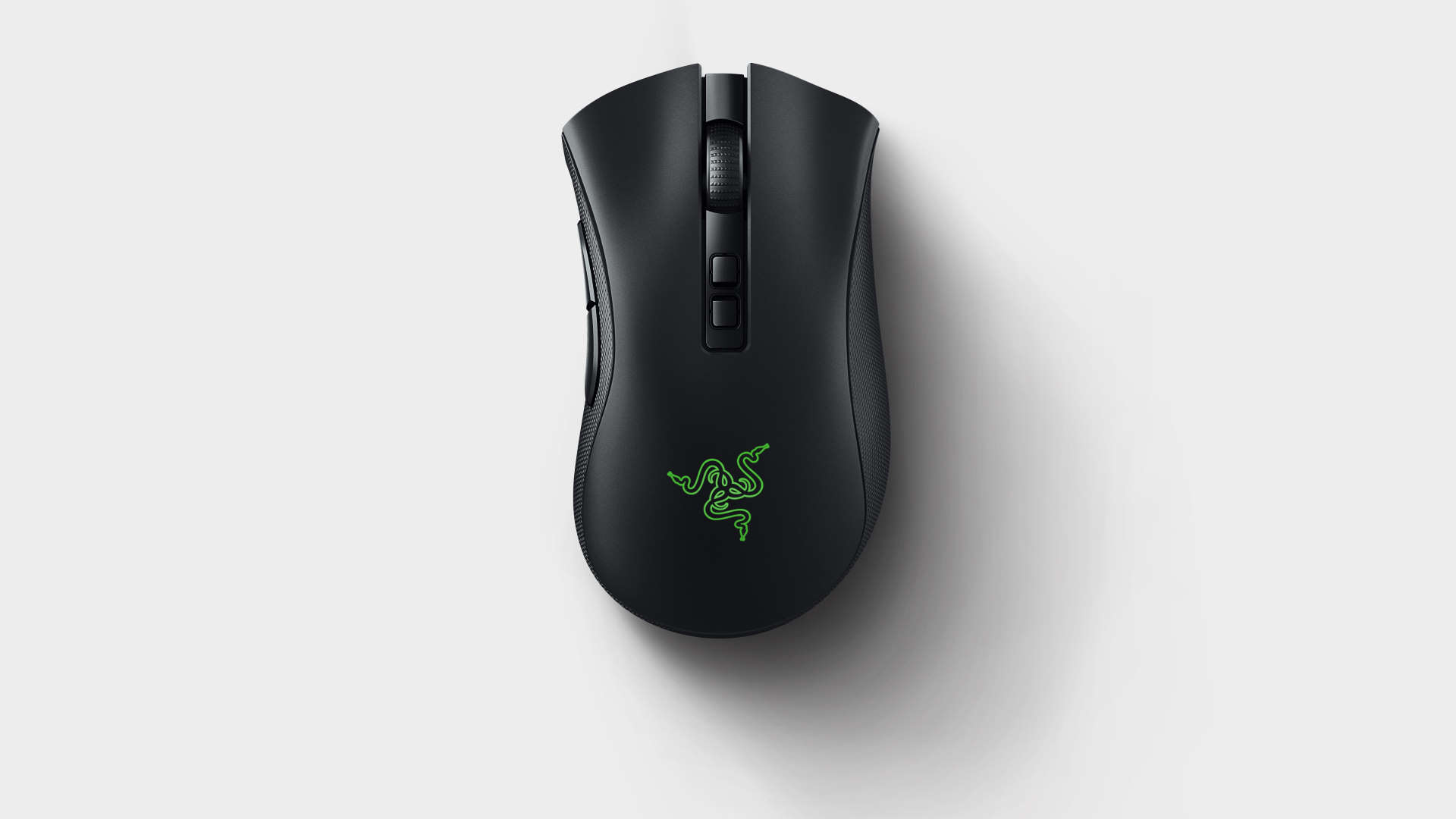 Image 2 of 2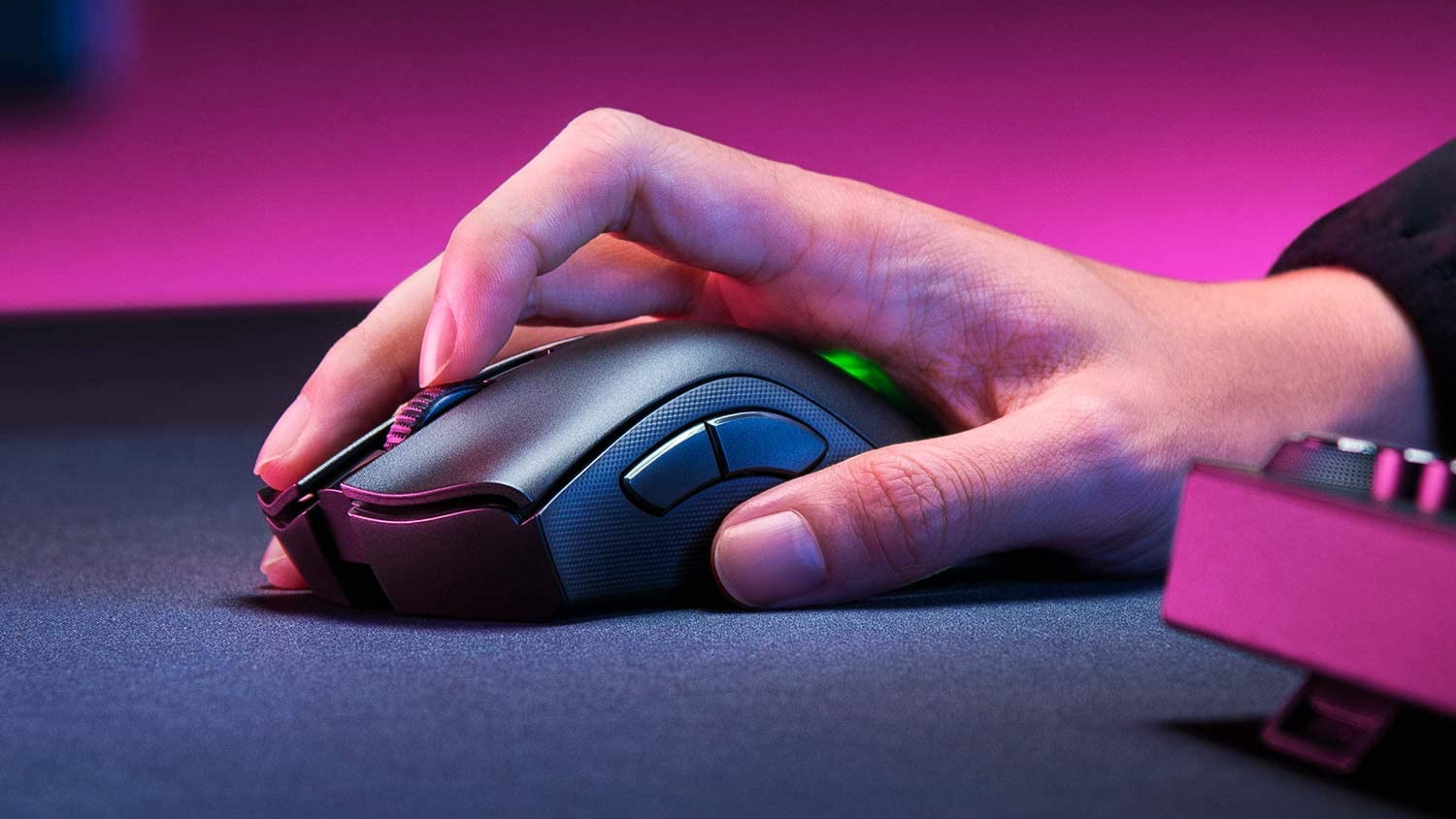 Razer has recently unleashed a trinity of wireless gaming peripherals, building upon the V2 editions of its most popular products. The BlackWidow V2 Pro wasn't a huge success, but the Razer BlackShark V2 in both wired and wireless Pro iterations is one of the best gaming headsets. 
When it comes to its updated mice, the wireless V2 Pro has the same super-comfortable, stylish design, and the Focus+ sensor is as swift and as accurate as any wired rodent you could find. With the HyperSpeed wireless tech connecting you to your gaming PC practically latency-free. With around 70 hours of gaming battery life, the DeathAdder V2 Pro is now the ultimate version of this long-lived rodent.
The left and right mouse buttons are more durable than the Elite. They're optical rather than mechanical (they use an infrared light beam to register clicks), so they should deliver fewer misclicks, lower latency, and longer life. Razer reckons they'll last 70 million clicks rather than the 50 million for the Deathadder Elite. While I can't possibly tell how accurate that number is, they certainly felt as responsive as I could ever need, and I never misclicked. In games of Fortnite and Escape from Tarkov, my shots felt instant, and I never had to worry about firing accidentally. 
The up and down sensitivity buttons have been redesigned, too. The Elite's were essentially one long, thin button split in two. The V2s are wider and separated by a sliver of plastic. It doesn't look flashy, but the gap makes it easier to distinguish between the two without looking, ideal if you need to change sensitivity in the heat of battle (if you're zooming in with a sniper, say).
A new button on the mouse's base also switches between custom profiles for sensitivity and RGB lighting. If you sign in to Razer's Synapse software, you can set up an unlimited number of profiles, and you can also store five in the onboard memory to use regardless of where you plug in the V2. Once you've set up the profiles, it's easy to flip between options without digging into Synapse.
It still just about sits in the shade of the Logitech G502 Lightspeed wireless, mainly because the infinite scroll wheel of that mouse is so awesome. The DeathAdder V2 Pro is so good that it's a very close call. 
Image 1 of 4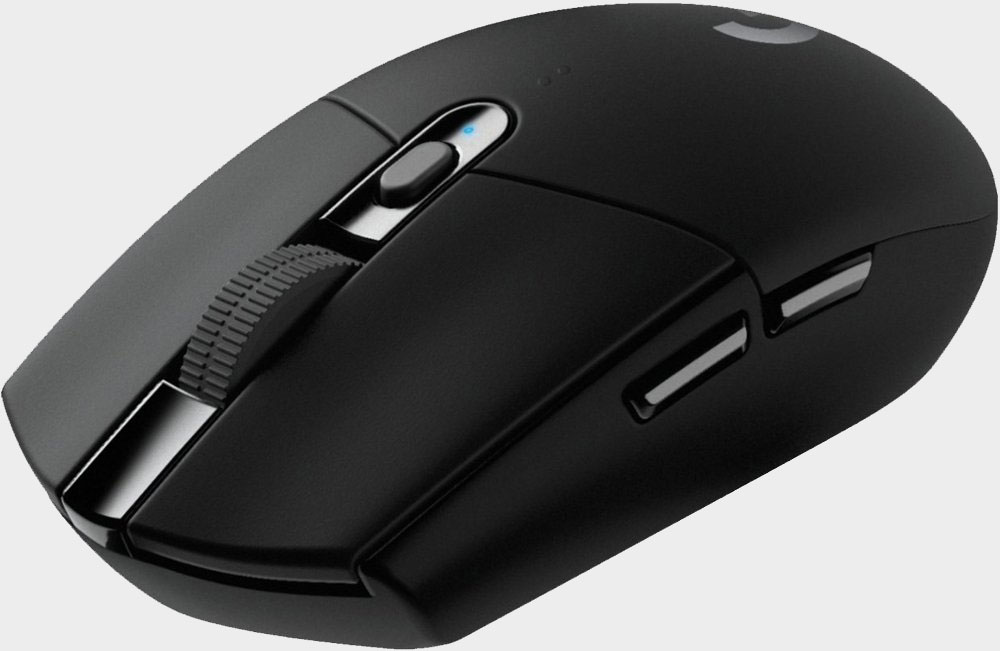 Image 2 of 4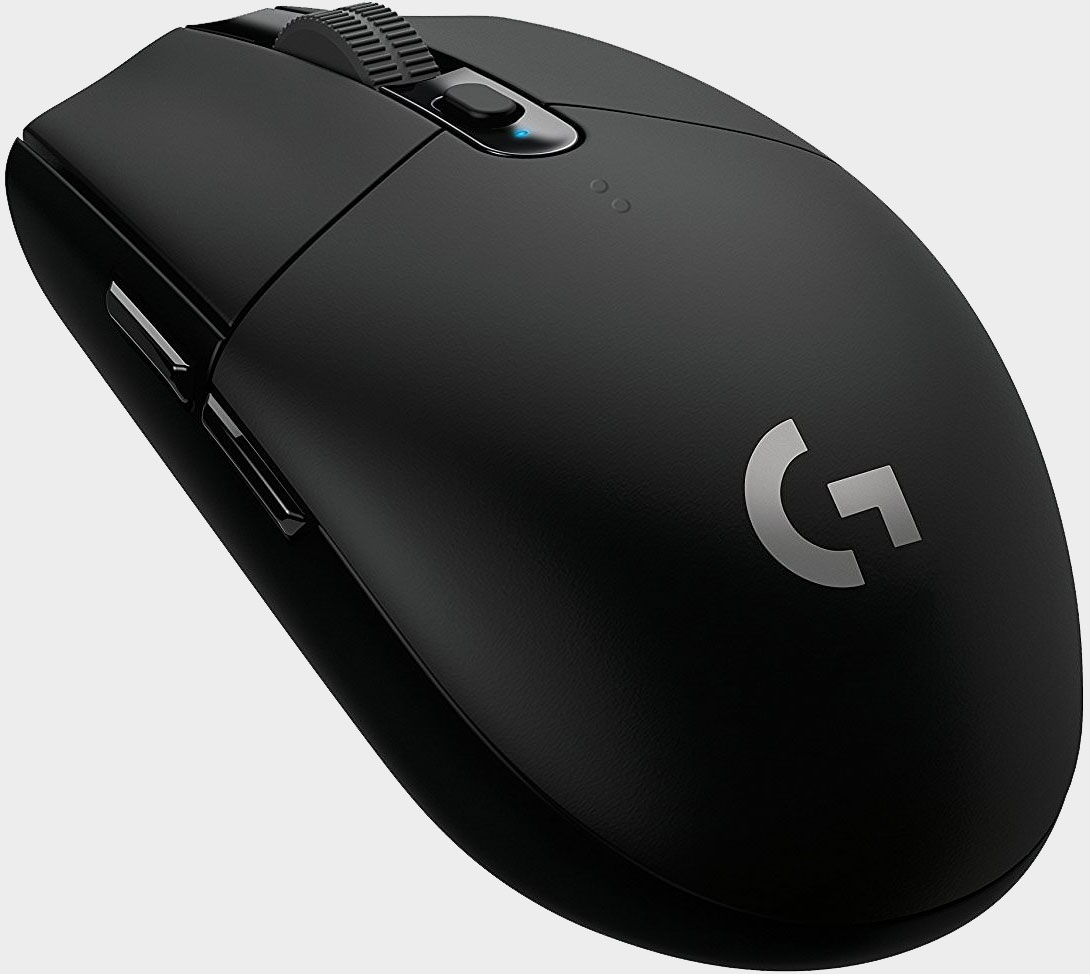 Image 3 of 4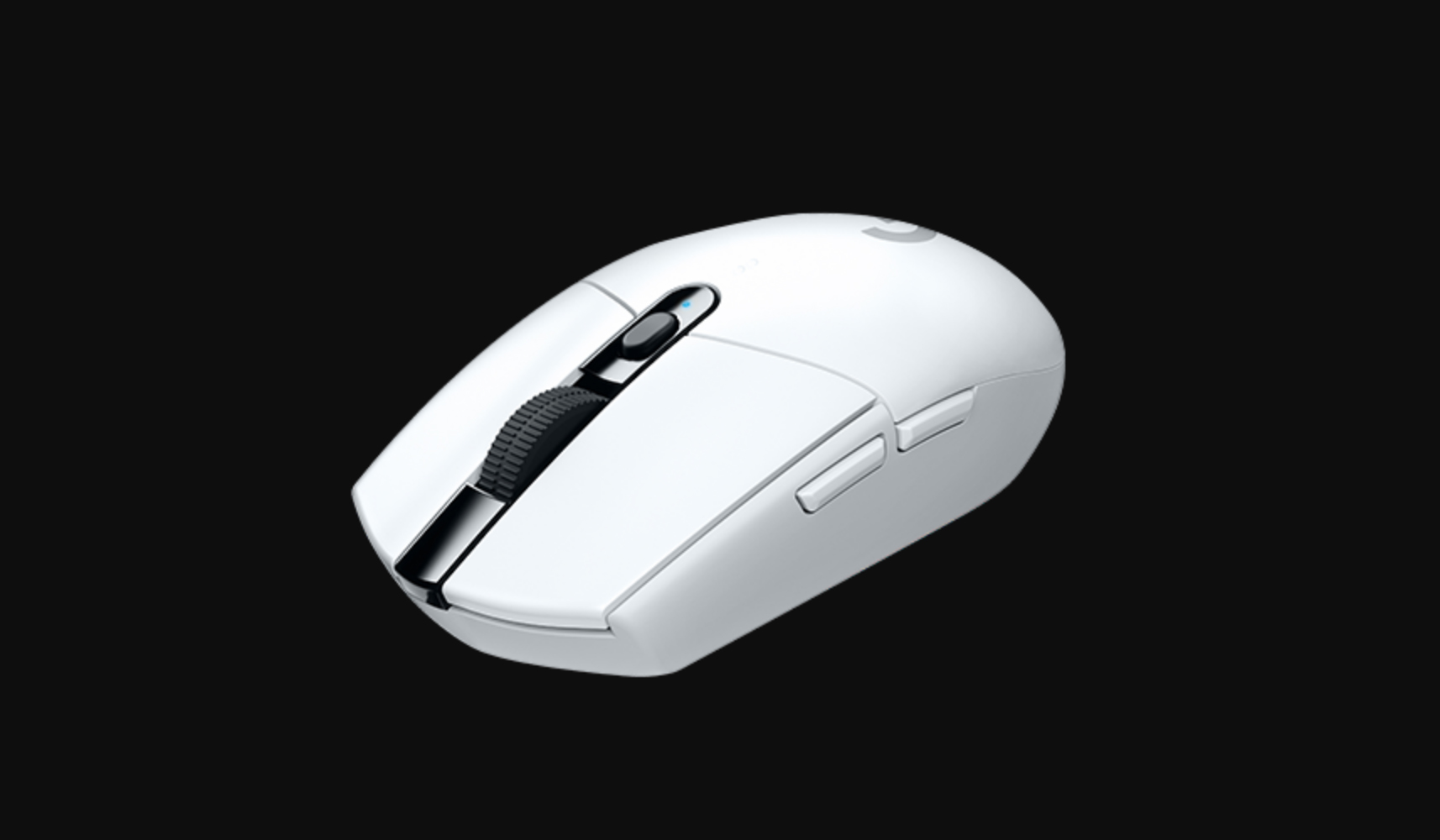 Image 4 of 4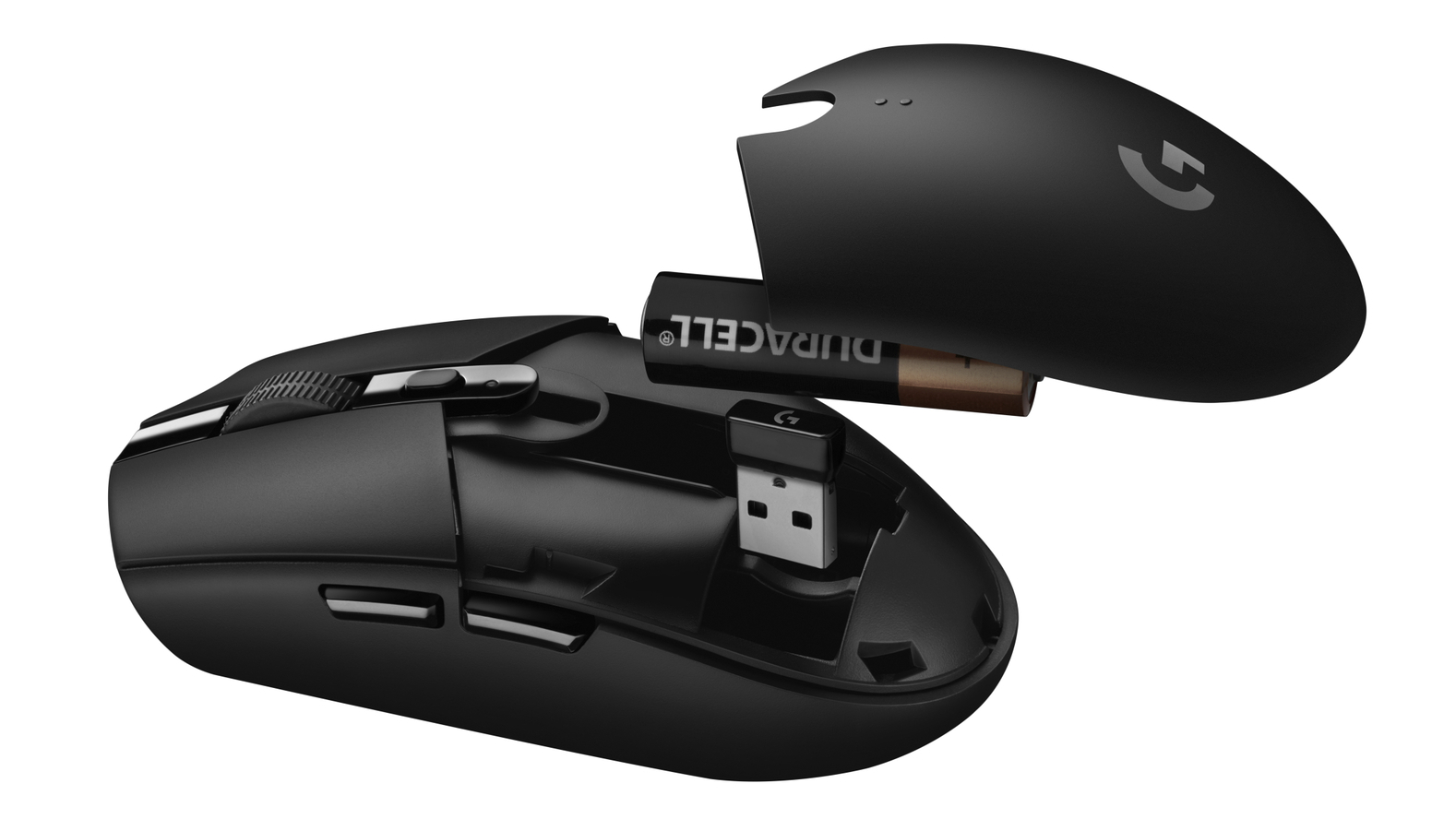 With the Logitech G305 Lightspeed, Logitech has created a high-performance wireless gaming mouse that doesn't cost the earth. Its mid-range price has it competing against some great wired mice, but there's no compromise here in terms of performance or design.
The G305 uses Logitech's Hero sensor, an iteration of the fantastic sensor in the G502. It can last more than 200 hours on a single AA battery (which helps keep the cost down vs. being rechargeable). The small wireless dongle can be stored inside the body of the mouse, but critically, the left- and right-click buttons are separate pieces from the removable palm rest, ensuring a reliable and satisfying click.
The shape of the G305 is based on a small, ambidextrous design Logitech has been using for years. While components like the scroll wheel and buttons don't feel quite as premium as the ones in the G502, they're still far better than anything you'll find in a cheap gaming mouse. The quality and performance of the G305 are killer features for its price.
Image 1 of 3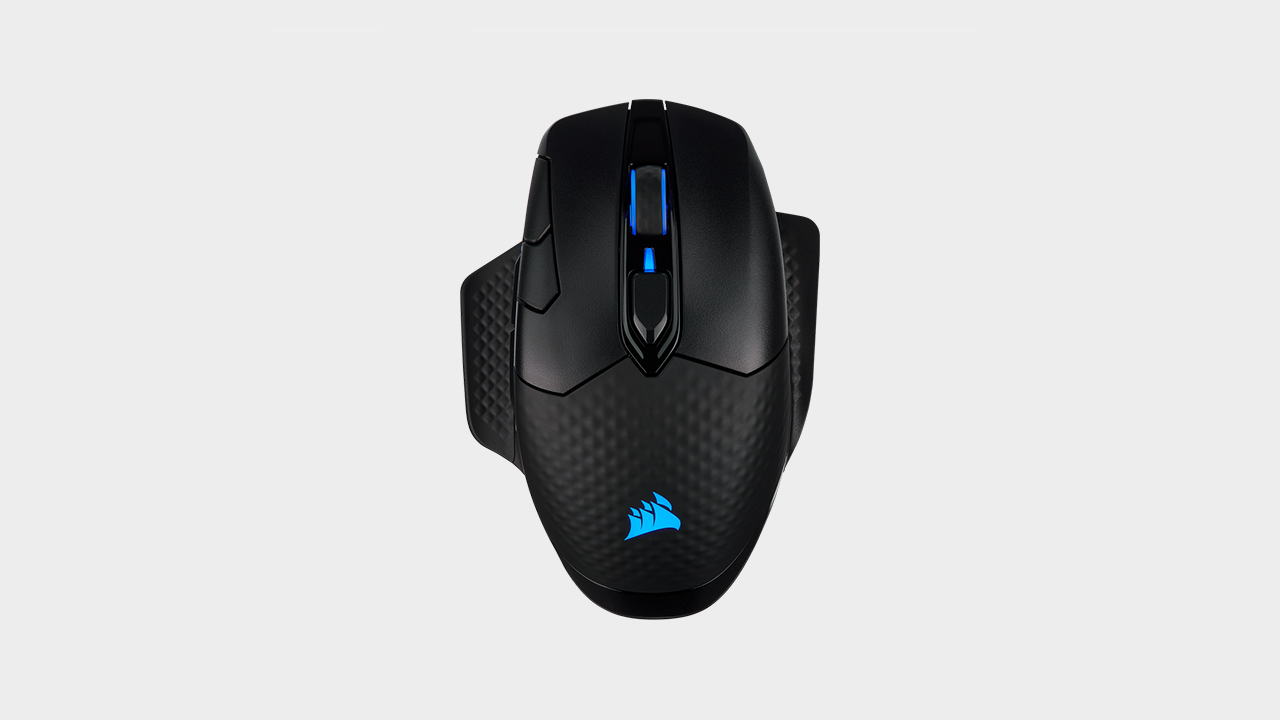 Image 2 of 3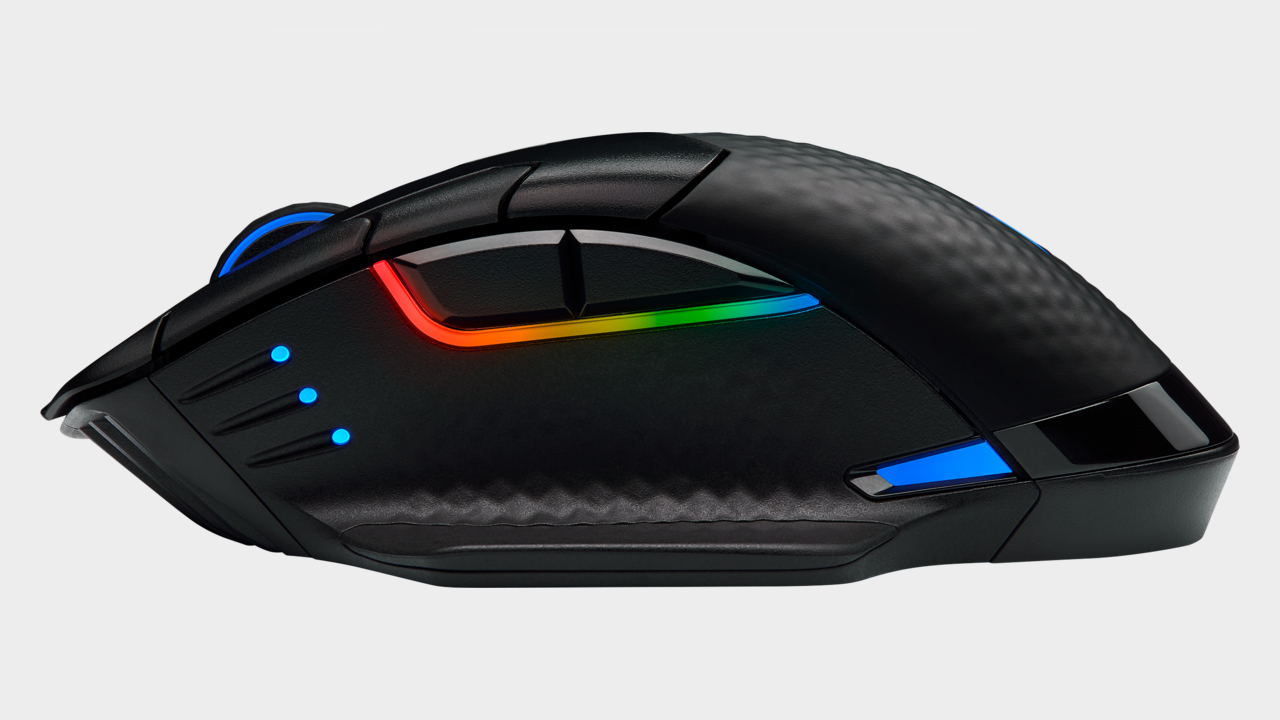 Image 3 of 3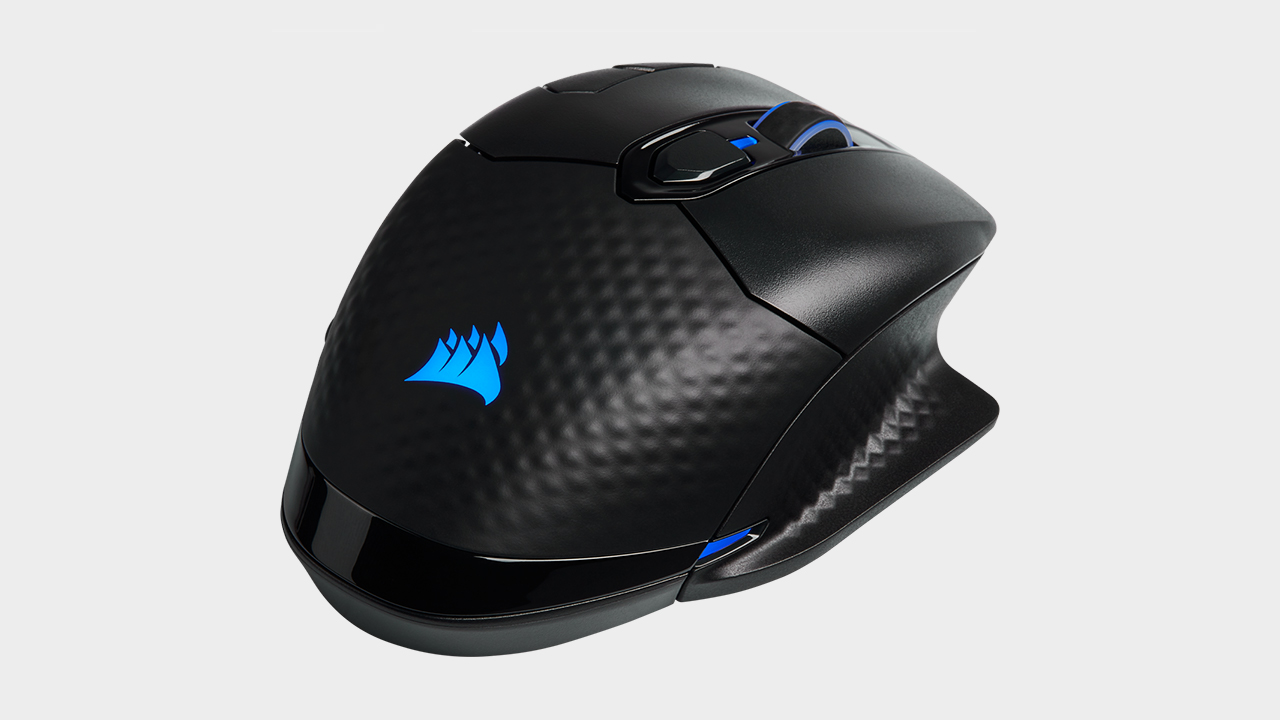 Corsair's refreshed Dark Core RGB Pro SE improves on what became one of our favorite wireless gaming mice when it debuted back in 2018. Thanks to many small improvements, such as 18,000 DPI, Qi wireless charging compatibility, and 2,000Hz Hyper-Polling tech, the Dark Core RGB Pro SE is back with a vengeance. 
The Dark Core RGB Pro SE also works well when paired with the Qi wireless charging mouse pad of your choice; that's the special bit in the 'special edition' naming. We found that you can use the mouse for about 4-5 days before completely draining the battery. Since Qi wireless charging mousepads are becoming more popular, the Dark Core is a good future-proof mouse.
There are fewer buttons than its predecessor, but the layout is now cleaner and more thought out because of it. The upgraded Pixart PAW3392 optical sensor now reaches 18,000 DPI, and the QI wireless compatibility and improved battery life are just some of the improvements under the hood that should get some folks excited. The other is the $90 price that well undercuts its competitors like the Logitech G604 Lightspeed or the ROG Spatha, which is another gaming mouse for people with big mitts.

I need to give the button layout a shoutout too. Mostly the smart placement of the two buttons to adjust DPI on the fly, located on the edge of the left mouse button that cycles through your onboard profiles. The light indicator to let you know which profile you're on is also a nice touch. At first, I was concerned that the LMB being slightly thinner than the RMB to accommodate the two extra buttons might affect my gameplay. Still, it ended up being a non-issue playing frantic shooters such as Call of Duty Warzone.
At under $100, the Dark Core RGB SE is a great price for a helluva fast and accurate wireless gaming mouse. It's worth noting that this weighty mouse's textured grip might feel a little strange if you're not used to a palm grip style mouse or if you have smaller hands, but it's worth persevering with. 
Read our full Corsair Dark Core RGB Pro SE review.
Best gaming PC | Best gaming mouse | Best gaming chair
Best CPU for gaming| Best gaming keyboard| Best graphics cards 
Image 1 of 4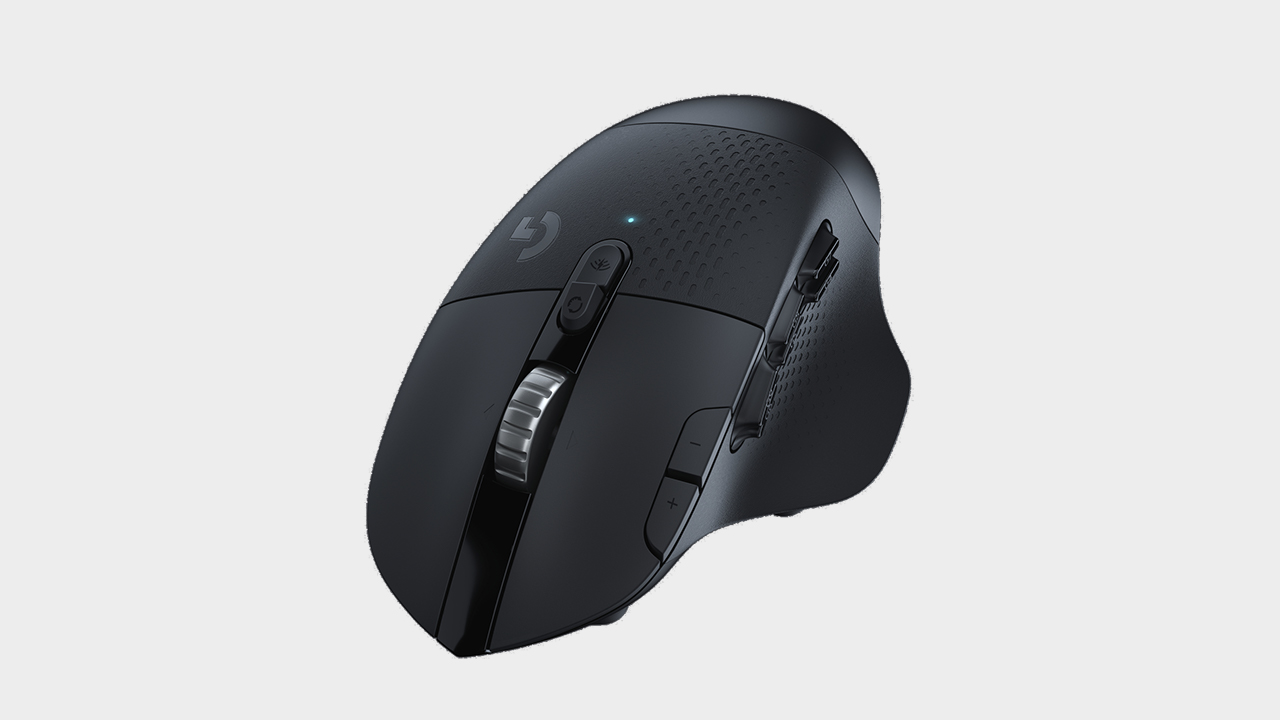 Image 2 of 4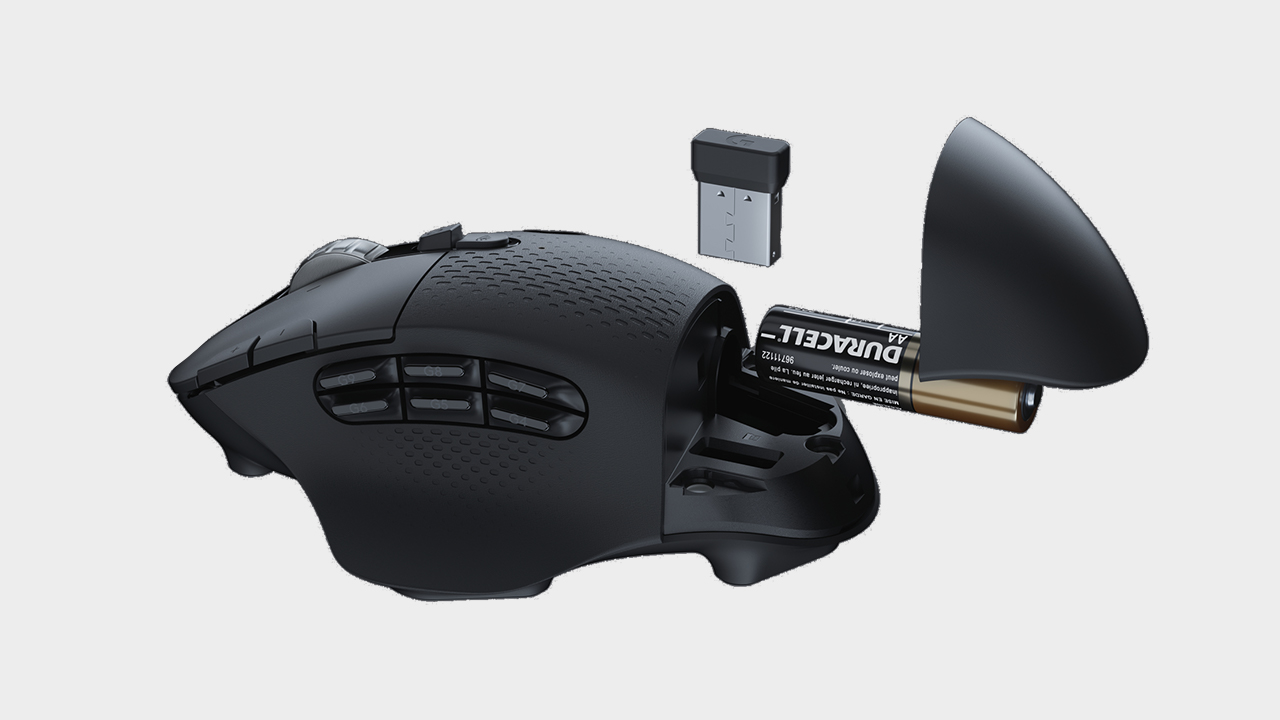 Image 3 of 4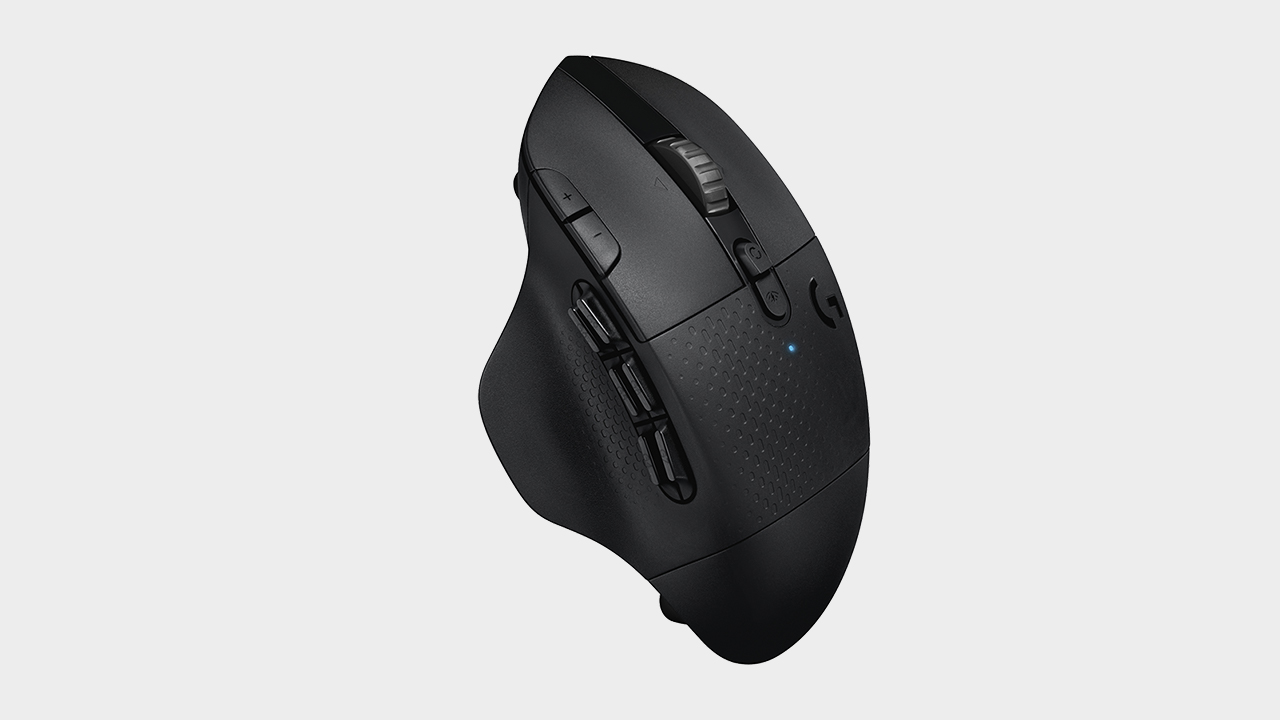 Image 4 of 4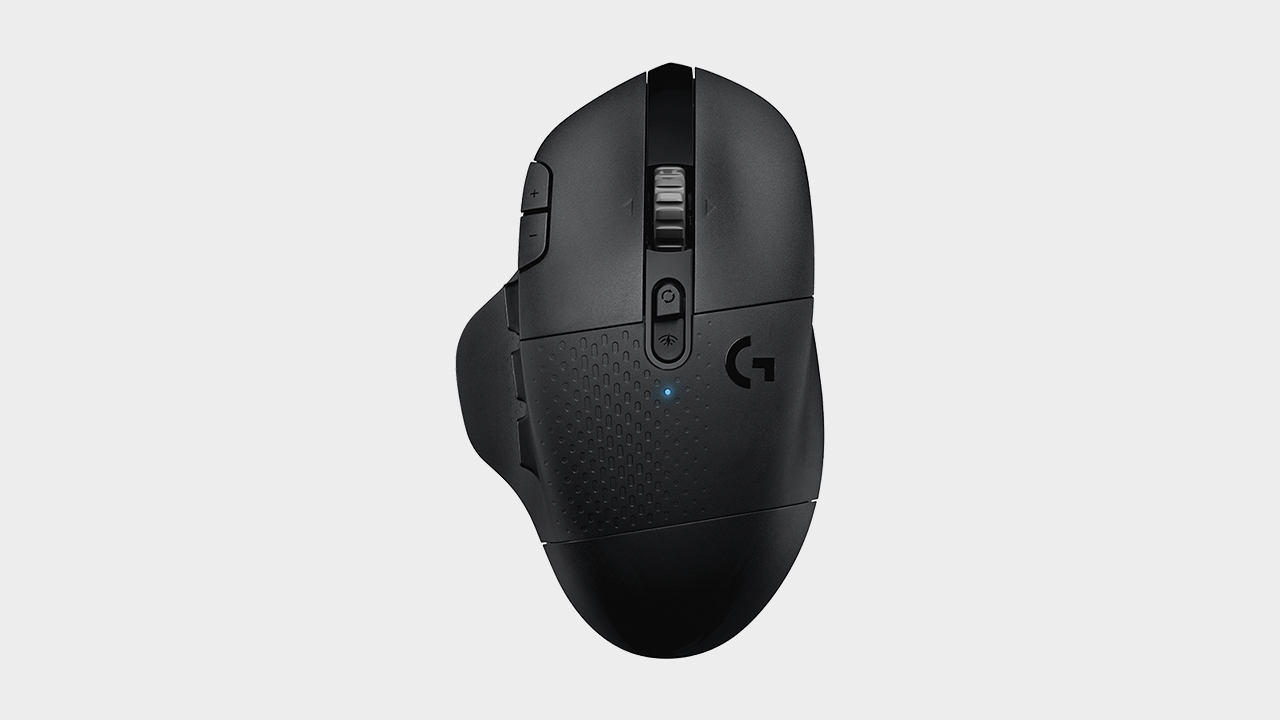 The Logitech G604 Lightspeed has only recently become one of our favorite gaming mice. Its insanely long battery makes it the perfect mouse for gaming on the go. Logitech boasts that the G604 can last over 200 hours in a single AA battery through some serious Logi-sorcery. 
While less flashy than your typical gaming mouse, it still has everything a PC gamer needs. For starters, the six reprogrammable buttons along the comfortable thumb-rest make the G604 a great pick for those who religiously remap their controls. If you play many MOBAs or MMOs, the Logitech G604 might be the mouse for you. 
Image 1 of 4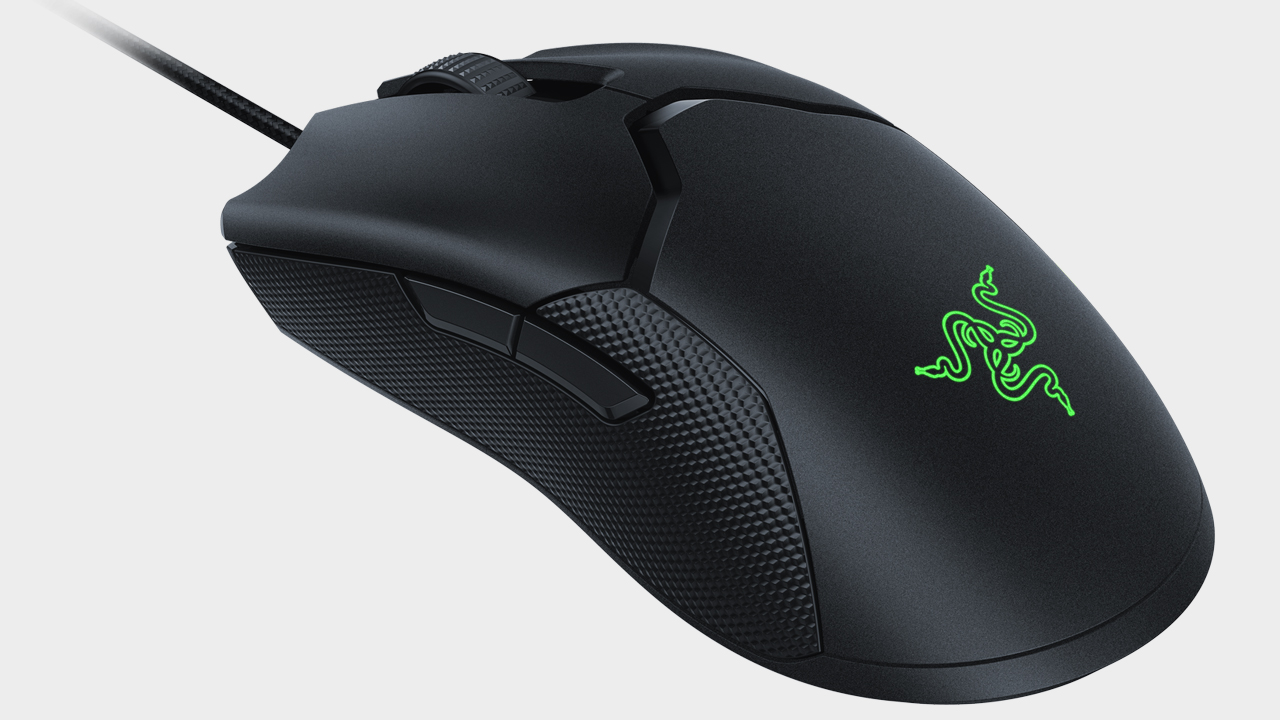 Image 2 of 4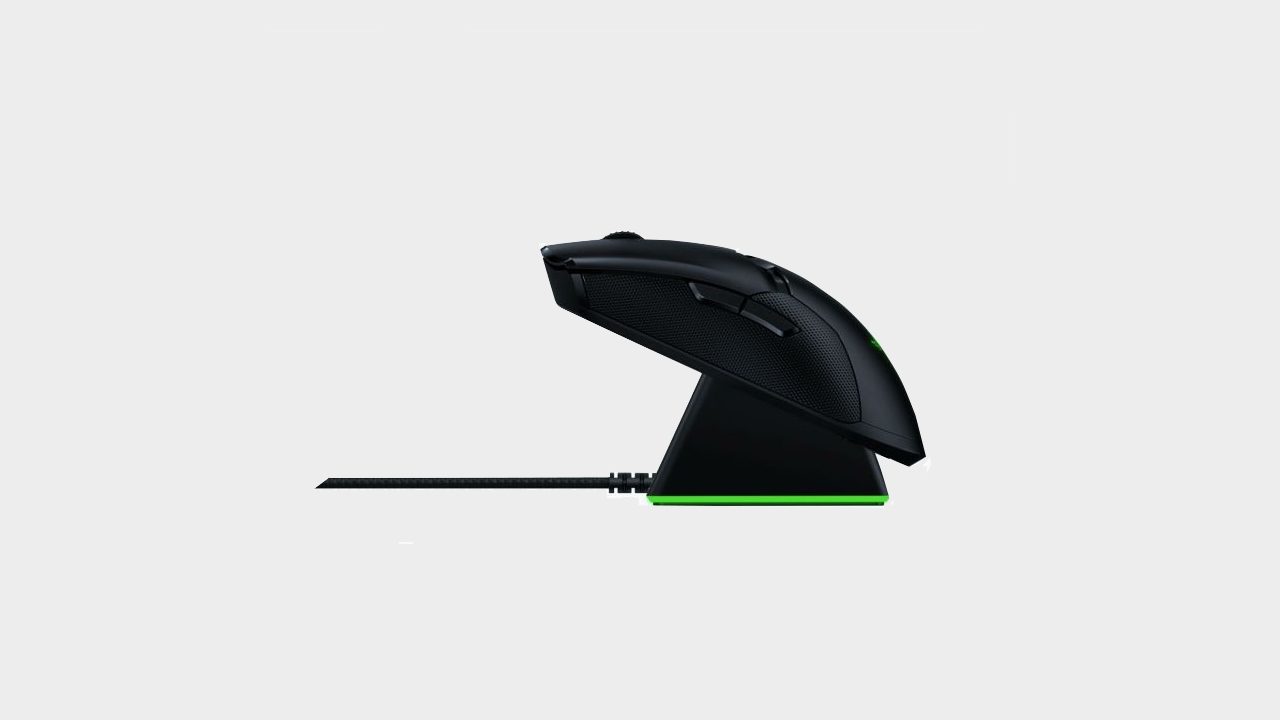 Image 3 of 4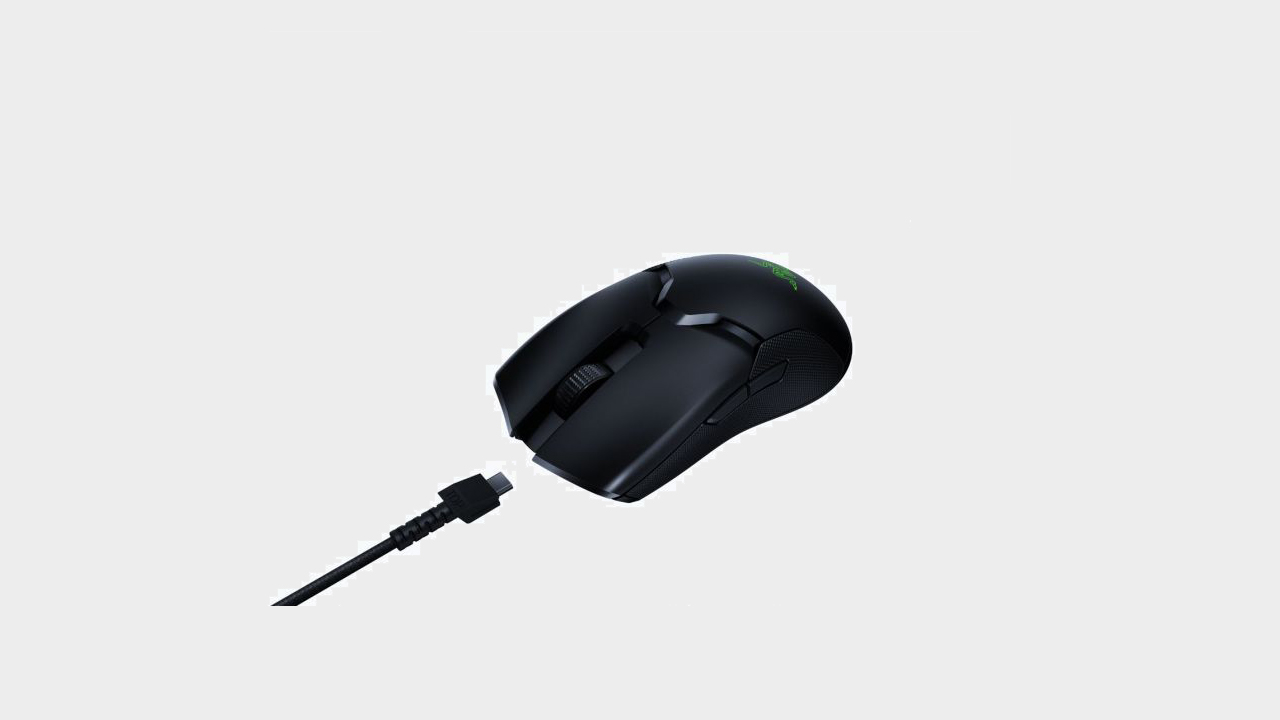 Image 4 of 4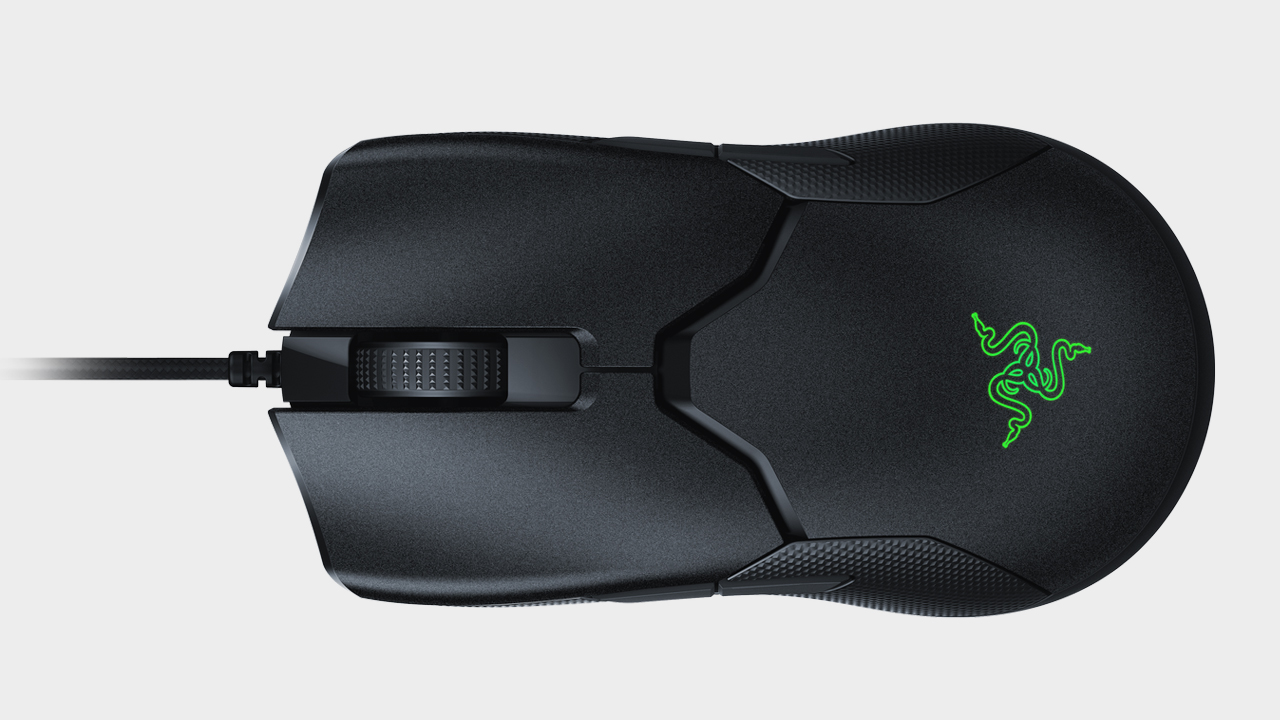 This wireless, ambidextrous esports gaming mouse is for the serious competitor who wants something fast and accurate. The Viper Ultimate is almost the complete opposite of its bigger brother, the Razer Basilisk Ultimate, sacrificing buttons for a more lightweight design.
The Viper Ultimate is also loaded with Razer's HyperSpeed Wireless transmission tech, which it claims is 25% faster than competitors. According to Razer, you should be able to achieve latencies of less than 0.2ms, which is essentially the same as the wired version of the Viper. In other words, it should perform just as well as the best-wired mice. And thankfully, it does just that from my testing.
I mainly tested it in Fortnite, where you need to snap to targets and often sweep across your entire mouse pad to build structures. I found it tracked my movement as accurately as any wired mouse I've used, no matter how quick my movements. It felt consistently sharp: I never detected any delays on-screen with either my movement or clicks, and it performed well at a variety of DPI settings. 
I play with quite a low sensitivity, and dialing down the DPI on the Viper Ultimate is easy thanks to a small button housed on the bottom of the mouse, where you can't accidentally nudge it. It has five settings to cycle through, and you can customize the DPI for each one in Razer's Synapse software.
The only real shortcomings I found are that the right/left mouse buttons can feel a little flimsy due to the entire mouse being so light. It has fewer programmable buttons than its competitors, such as the Logitech G502 Lightspeed or even the Basilisk Ultimate, but comes in at the same hefty price range. Thankfully, its speed, 70-hour battery life, and ambidextrous design make it the best wireless mouse for competitive gaming around.
Read our full Razer Viper Ultimate review. 
Image 1 of 4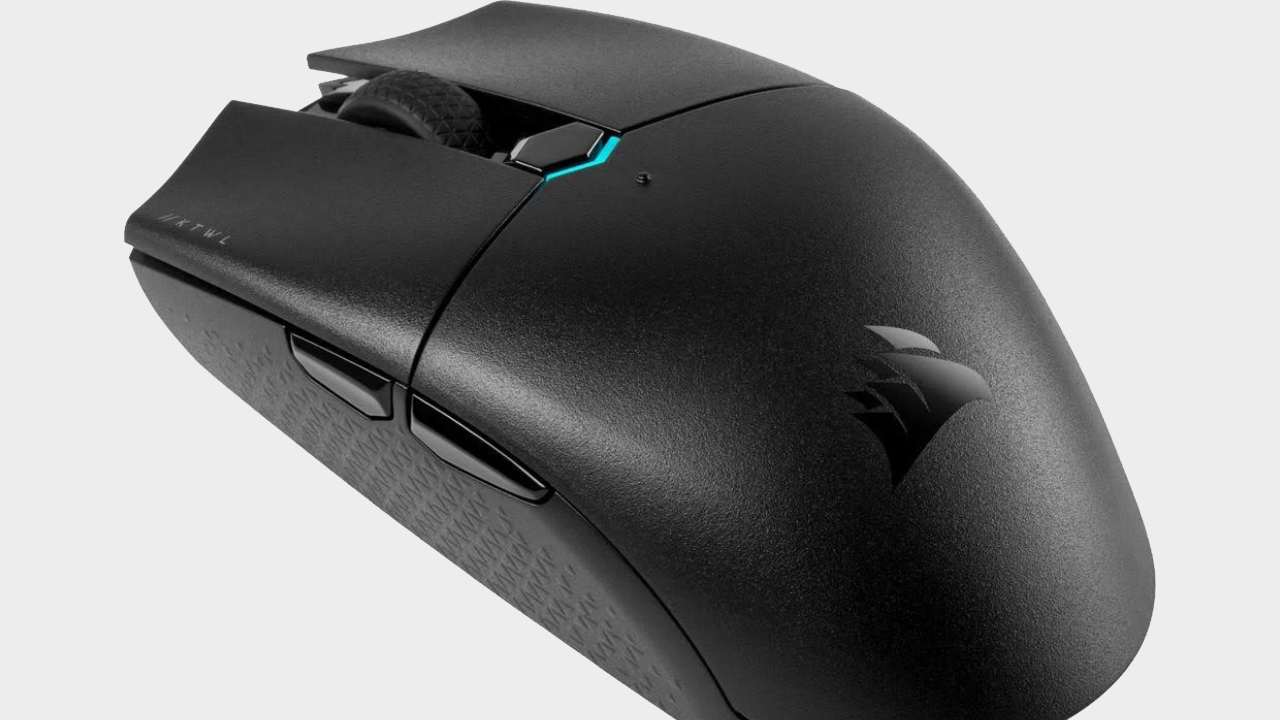 Image 2 of 4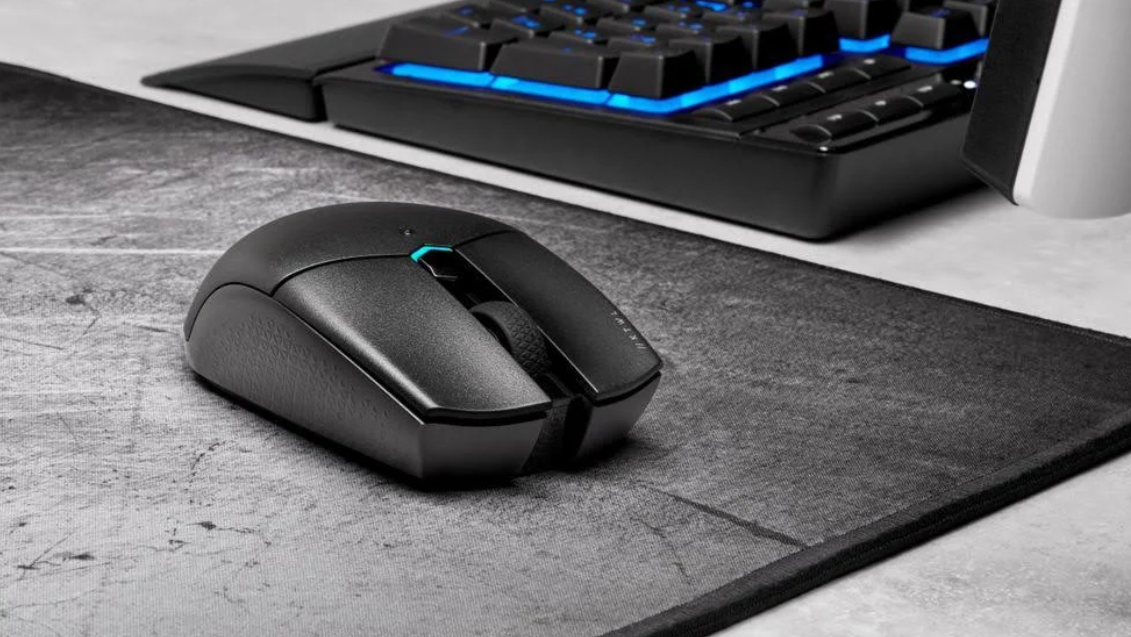 Image 3 of 4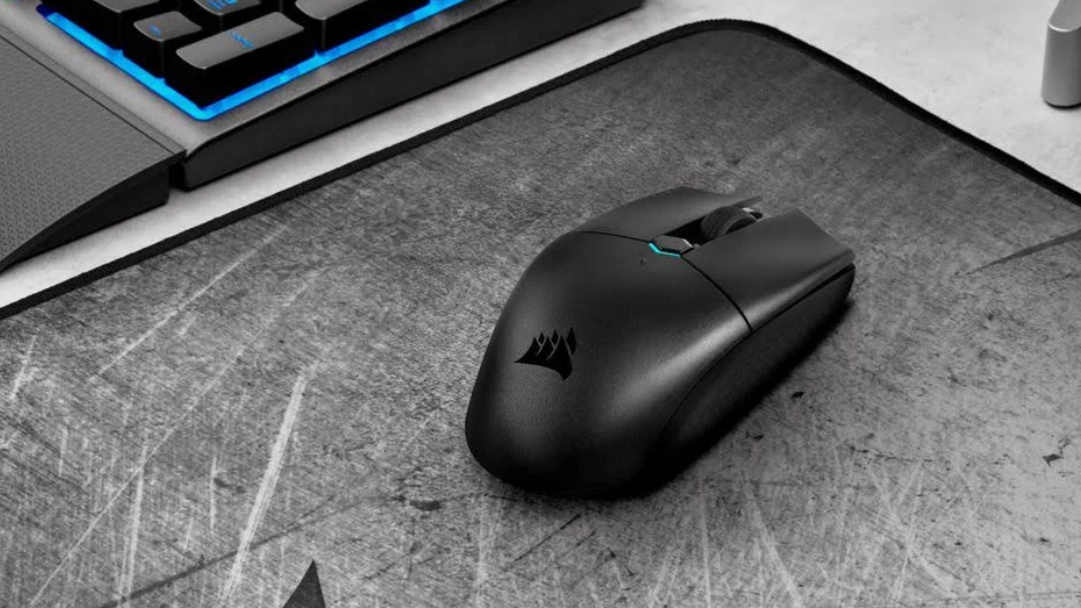 Image 4 of 4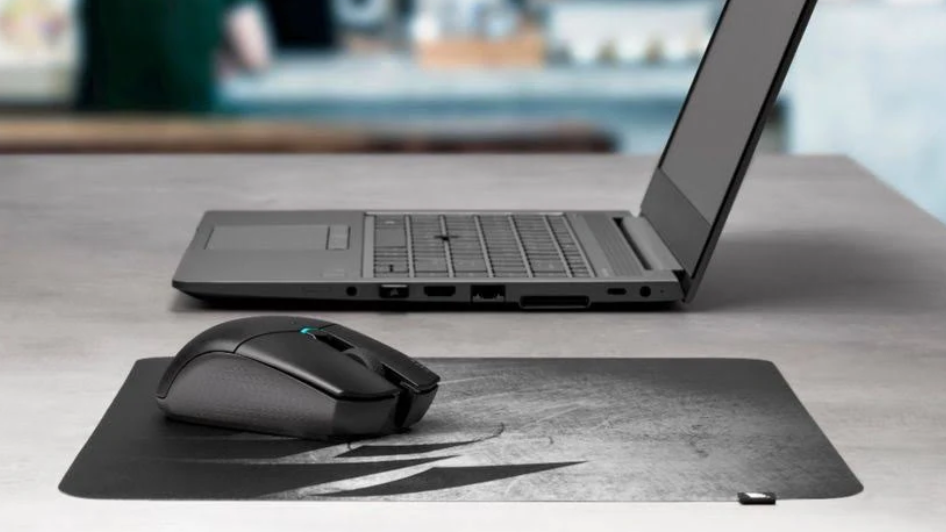 Perfect peripherals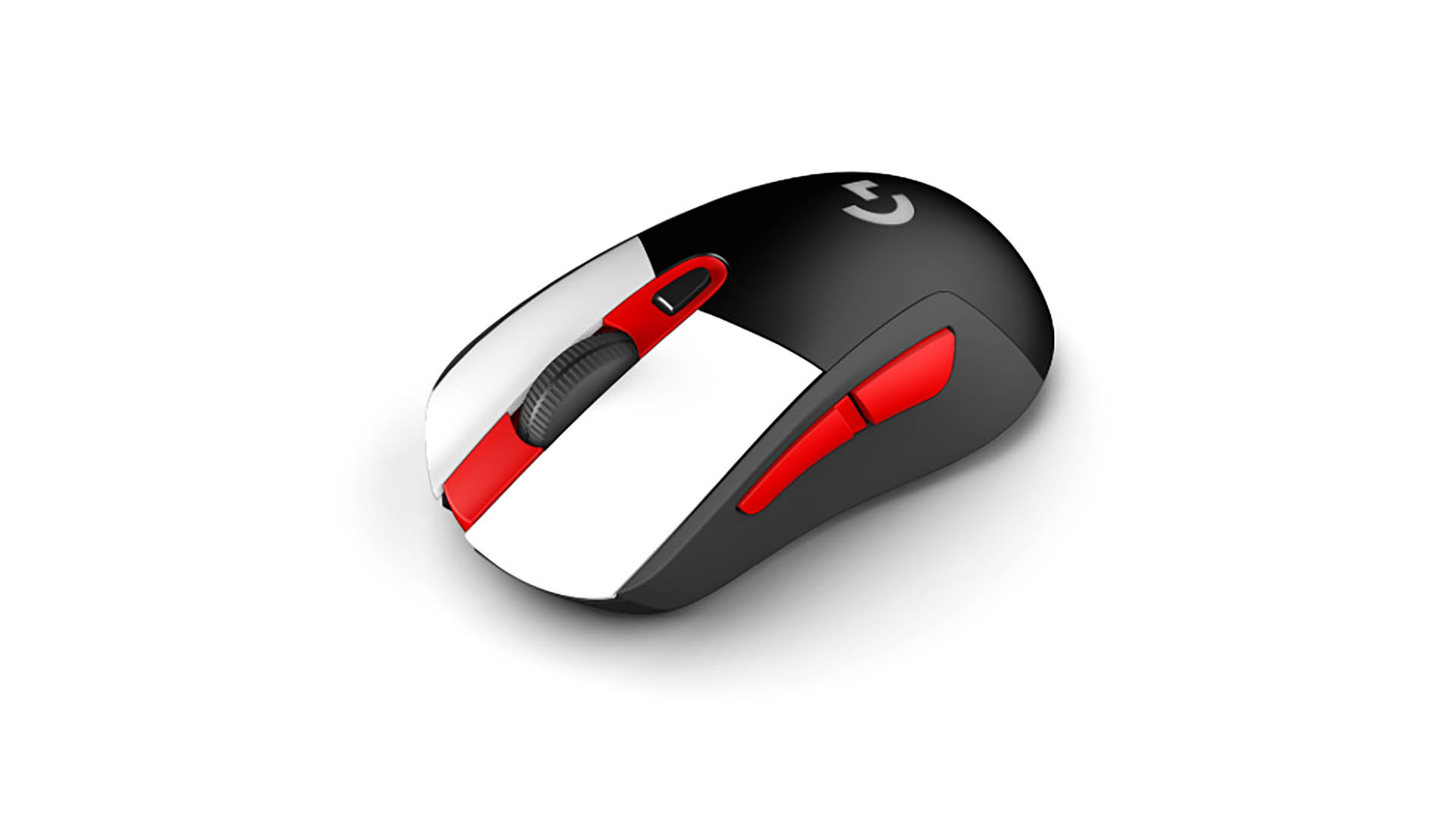 Best gaming mouse: the top rodents for gaming
Best gaming keyboard: your PC's best friend…
Best gaming headset: don't ignore in-game audio
Taking cues from the Logitech G305, the Katar Pro Wireless takes a simpler, more elegant approach to the lightweight rodent. For a $30 mouse, the Katar Pro doesn't actually feel like a budget offering. Not bad if you need a reliable wireless gaming mouse with decent battery life. Just be sure you keep some extra AAs around to be on the safe side.
On the downside, the Katar Pro Wireless is a lot less flashy than Corsair's usual gaming peripherals, with no RGB to speak off or eye-catching features. That being said, it's a comfy mouse that travels well. Oh, did we already mention that it's $30?
Best wireless gaming mouse FAQ
What's the main reason to choose wireless over wired?
Today, most of the conventional wisdom about wireless gaming mice is wrong. Some wireless mice are still more expensive, and poor ones could suck their batteries dry in the middle of a match or lag thanks to a weak wireless receiver. But the best wireless gaming mice perform almost indistinguishably from wired ones, without a hint of the traditional lag or stutter to be found. 
How does a wireless mouse connect to my PC?
Most wireless mice offer both 2.4G wireless connections, which will most often require a dedicated USB device, or they'll use Bluetooth. Bluetooth is more widely compatible with a range of devices, however, it usually adds latency to the connection, whereas a wireless connection has next to none. This makes wireless the preferable connection method for gaming.
How do we test wireless gaming mice?
We use each wireless gaming mouse for several days, at minimum, getting a sense of how the mouse feels in our hands, the grip and material, and the feel of its buttons. We pay attention to battery life and how often the mouse needs to be recharged if applicable.
For gaming, we primarily test mice with Destiny 2 and Apex Legends and twitchier shooters like Quake Champions to see how our performance stacks up against other mice. We scrutinize the cursor movement and responsiveness for lag, jitter, and other issues.
We use each mouse with its wireless receiver plugged into a keyboard giving it the best possible wireless situation to work with. We also tested the wireless receivers plugged into our test system a few feet away with my legs in between, increasing the opportunity for lag and interference.
Wireless gaming mouse jargon buster
Grip refers to how you hold the mouse. The most common grips are palm, claw, and fingertip. Here's a good example of how each grip works.
CPI stands for counts per inch, or how many times the mouse sensor will read its tracking surface, aka your mousepad, for every inch it's moved. This is commonly referred to as DPI, but CPI is a more accurate term. The lower the CPI, the further you have to move the mouse to move the cursor on the screen.
Jitter refers to an inaccuracy in a mouse sensor reading the surface it's tracking. Jitter often occurs at higher mouse movement speeds or higher CPIs. Jitter can make your cursor jump erratically, and even slight jitter could wreck a shot in an FPS or make you misclick on a unit in an RTS.
Angle snapping, also called prediction, takes data from a mouse sensor and modifies the output to create smoother movements. For example, if you try to draw a horizontal line with your mouse, it won't be perfect—you'll make some subtle curves in the line, especially at higher sensitivities. Angle snapping smooths out those curves and gives you a straight line instead. This is generally bad because it means your cursor movements won't match your hand's movements 1:1, and angle snapping will not be useful in most games. Thankfully, almost all gaming mice have angle snapping disabled by default.
Acceleration is probably the most reviled, most scrutinized issue with gaming mouse sensors. When a mouse sensor exhibits acceleration, your cursor will move faster the faster you move the mouse; this is often considered bad because moving the mouse slowly six inches across a mousepad will move the cursor differently than moving the mouse rapidly same distance. This introduces variability that can be hard to predict.
Perfect control speed, or malfunction rate, refers to the speed at which the mouse can be moved while still tracking accurately. Most gaming mice will track extremely accurately when moved at slow speeds, but low CPI players will often move their mice large distances across the mousepads at very high speeds. At high speeds, especially at high CPIs, not all mouse sensors can retain their tracking accuracy. The point at which the sensors stop tracking accurately will differ between CPI levels.
IPS measures inches per second and the effective maximum tracking speed of any given sensor is rated too. Not to be confused with the gaming monitor panel type by the same name, the higher the IPS of any given mouse, the better it can keep up with high-speed movement and maintain accuracy.
Lift-off distance is still a popular metric in mouse enthusiast circles, though it does not affect most gamers. LOD refers to the height a mouse has to be raised before the sensor stops tracking its surface. Some gamers prefer a mouse with a very low lift-off distance because they play at very low sensitivity and often have to lift their mouse off the pad to "reset" it in a position where they can continue swiping. With a low LOD, the cursor will not be moved erratically when the mouse is lifted.