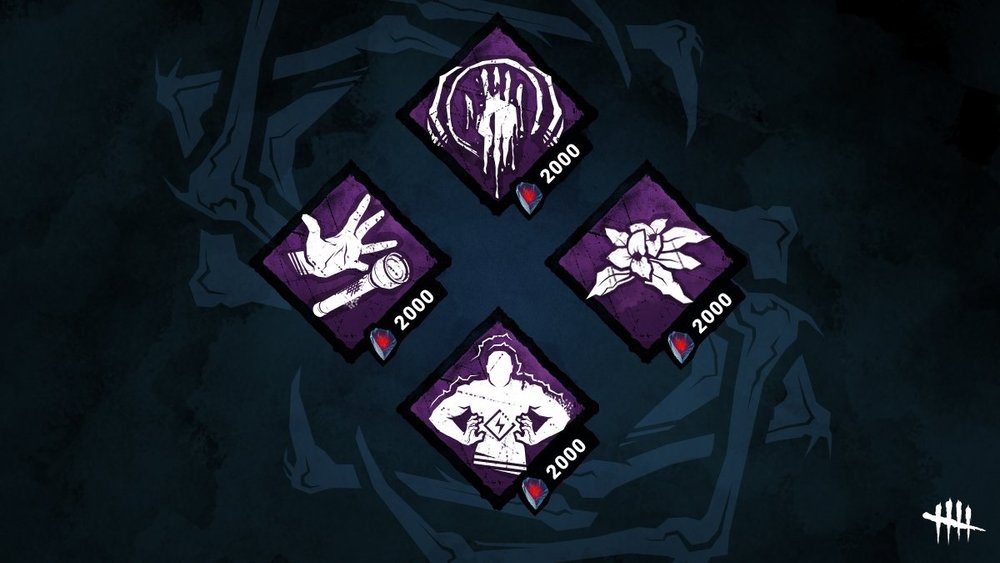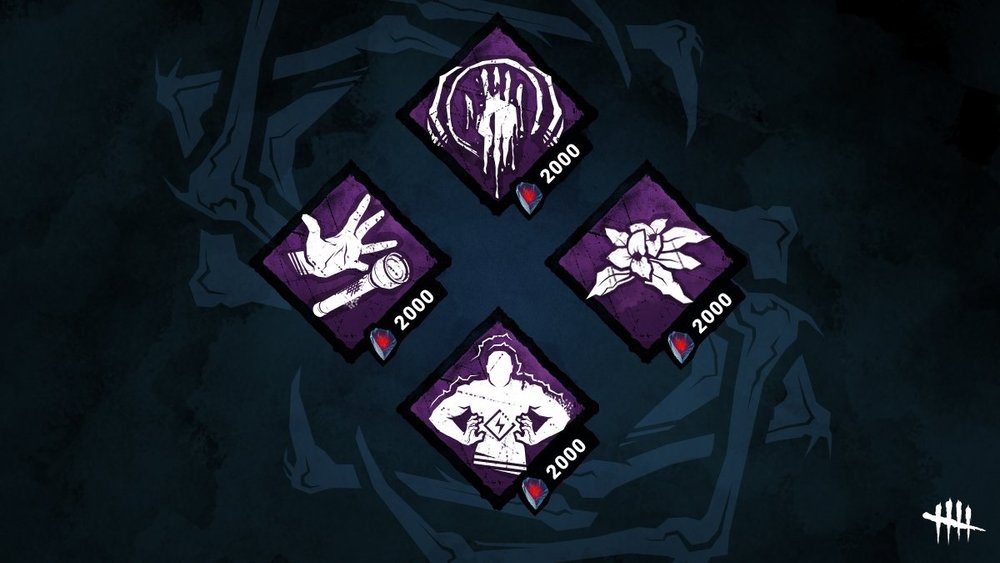 Here's to another Holiday Shrine of Secrets reset! This section found in the in-game store of Dead by Daylight gives players the chance to unlock perks from Survivors or Killers still unavailable for them or have not yet earned the highest tier. This week offers the perks Blood Pact, Botany Knowledge, Franklin's Demise, and Overwhelming Presence. Here's a quick rundown of each of the perks offered from December 14, 2022 until December 20.
Dead by Daylight Shrine of Secrets perks for December 14 to December 20, 2022
To unlock a perk through the Shine of Secrets, you'll need to spend Iridescent Shards per perk. Tier 1 perks can cost 2,000 shards.
This week, Killer perks are all about affecting Survivor items, while Survivors get a perk from a base character and a perk that requires you to stick together.
Here's the description of each perk.
Killer Perks
Overwhelming Presence (The Doctor) – Survivors within your Terror Radius suffer from a depletion rate when using an item by 80/90/100%
Franklin's Demise (The Cannibal) – Basic attacks make Survivors drop the item they are currently holding. If not recovered by a Survivor, the item will be lost in 150/120/90 seconds.
A white aura of the item you dropped will be shown. When it turns red, the item will soon despawn.
Survivor Perks
Botany Knowledge (Claudette) – Healing speed increased by 30/40/50%, but reduces the Healing efficiency of Med-Kits by 20%.
Blood Pact (Cheryl) – When you or the Obsession is injured, both players will see each other's aura. Healing each other will earn both of you the Haste effect, giving you an increased speed of 5/6/7% until you are no longer within 16 meters of each other.
Blood Pact deactivates if you become the Obsession.
Which perks are worth getting this week?
For Survivor, it's unlikely that you don't have Botany Knowledge available as everyone plays Claudette. Best to not use Shards on this one, even for higher tiers as I suggest spending time to prestige her as this perk will have some uses in certain healing loadouts.
On the other hand, Blood Pact is a fun little perk that requires two players to stick together. Hard to get the full use of the perk on solo queues but might be useful if coordianted with a friend. It can either be really useful or a dead perk. Very situational.
As for Killers, Franklin's Demise is an easy favorite as it gets rid of items, giving Survivors less options if done right. Definitely worth picking up, especially if you're a player that likes Killers such as The Cenobite or Legion.
As for Overwhelming Presence, this is my least favorite perk on offer this week but it can have some value if you find yourself going against a squad with flashlights. Draining Med-Kits or tool boxes becomes a bit trickier unless you play as Killers that can increase their terror radius, or bring another Doctor perk Monitor & Abuse for that 8 meter increase to your Terror Radius.
Dead by Daylight's Shrine of Secrets reset every Wednesday at 12 AM UTC / 8 AM GMT +8.
This year's Holiday event Bone Chill is now live as we have snowmen all over the maps for Survivors and Killers to hide or give each other a high five. The event also delivers a new Event Tome which features new cosmetics for Survivors David King, Haddie Kaur, and Vittorio Toscano. There are also Killer cosmetics for The Huntress and The Deathslinger.
---