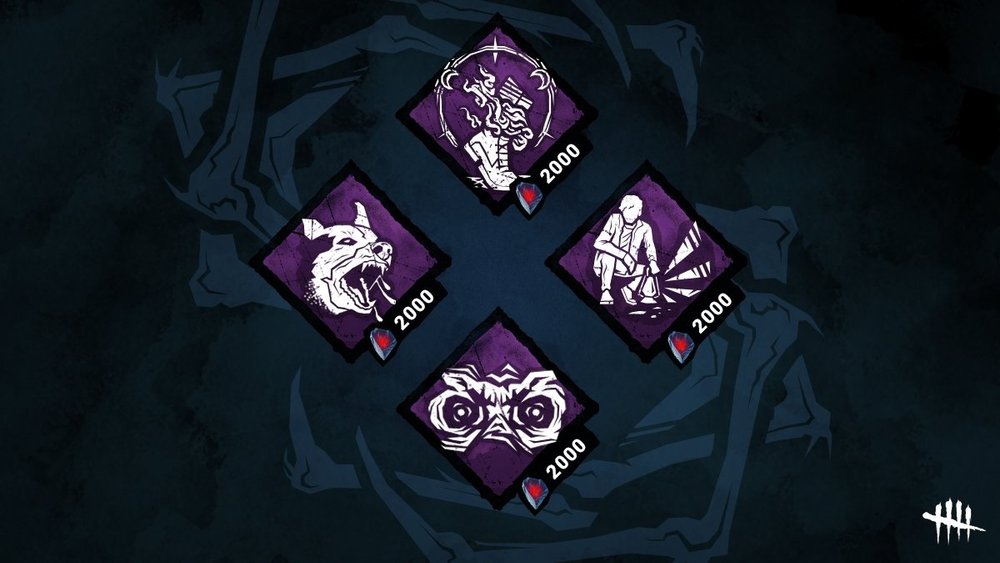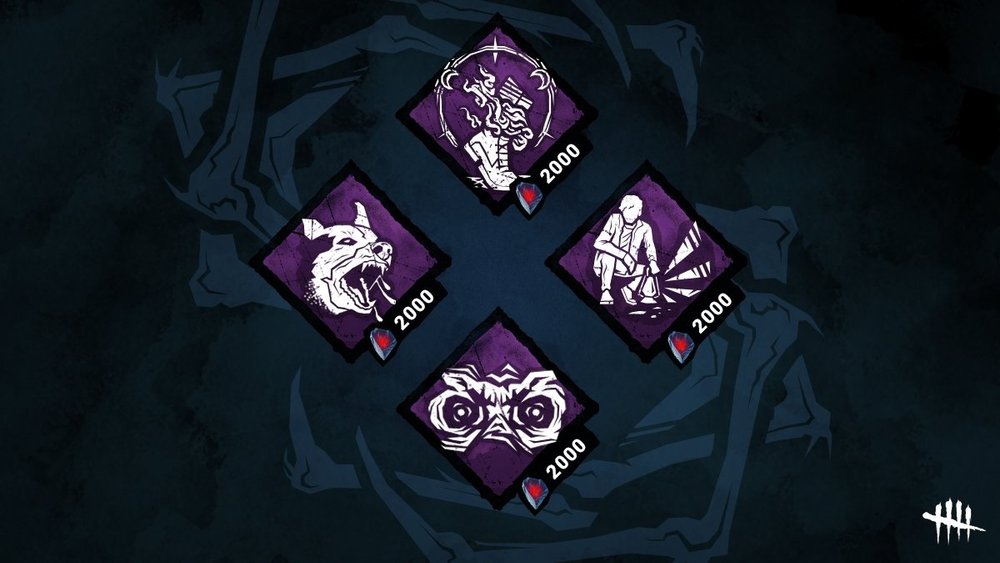 Dead by Daylight's Shrine of Secrets is an in-game store that gives players the opportunity to unlock perks from Survivors or Killers still unavailable and the offers lasts for a whole week. This week offers the perks Bloodhound, Boon: Shadow Step, Vigil, and Lightborn. Not the best offering this week but here's a quick rundown of each perk available from November 2, 2022 until November 9, 2022.
Dead by Daylight Shrine of Secrets perks for November 2 to November 9, 2022
To unlock a perk through the Shine of Secrets, you'll need to spend Iridescent Shards per perk. Tier 1 perks can cost 2,000 shards but higher tiers can cost higher.
Killer mains can just skip checking out this week as there's nothing worth investing in. Survivors, on the other hand, might fight something useful here.
Killer Perks
Bloodhound – Fresh blood marks are considerably more discernible than normal and can be tracked for 2/3/4 seconds longer than normal.
Lightborn – You are immune to blindness caused by Flashlights, firecrackers, flashbangs, and blast mines. Survivors that attempt blinding you have their aura revealed for 6/8/10 seconds.
Survivor Perks
Vigil- You and your allies within a 8 meter range recover from the Blindness, Broken, Exhausted, Exposed, Hemorrhage, Hindered, and Oblivious status effects 20/25/30% faster. Once out of range, this effect persists for 15 seconds.
Boon: Shadow Step – Any Survivors within the Boon Totem's range will have their scratch marks and auras hidden to the Killer. This effect lingers for 2/3/4 seconds after leaving the Boon Totem's range.
Which perks are worth getting this week?
Killer mains that have been playing Dead by Daylight can skip checking the shrine this week as both killer perks are from base Killers Wraith and Hillbilly. Bloodhound and Lightborn isn't the best option to use your shards on as you can simply earn them as every player has these killers. Bloodhound has value for beginners but will soon fall off your list of perks to use the longer you play. As for Lightborn, it's a situational perk at best. If you're just not in the mood of thinking about getting blinded or you see a team bringing more than 2 flashlights to the match, Lightborn wouldn't be the a bad choice to bring.
For Survivors, you have Vigil, which feels more like a waste of perk space considering you need to be near allies to get the most value out of the perk. 30% faster recover does sound nice but I would rather pick something else.
Boon: Shadow Step could be fun to bring as it can give anybody chased by the killer could save them with just enough mind games. Most of the time when a Boon is up, almost everyone, expects it to be the Healing boon, so it might throw killers off.
Dead by Daylight's Shrine of Secrets reset every Wednesday at 12 AM UTC / 8 AM GMT +8.
Dead by Daylight's Halloween event is currently underway and is the best time to play as there's tons of Bloodpoints to earn as well as a new Tome to progress through to earn rewards.
Chapter 26 of Dead by Daylight was also revealed this week and will go live on November 22. PTB for this Chapter is already up, allowing players to try out the new killer The Knight, the new survivor perks, and the map The Shattered Square.
---