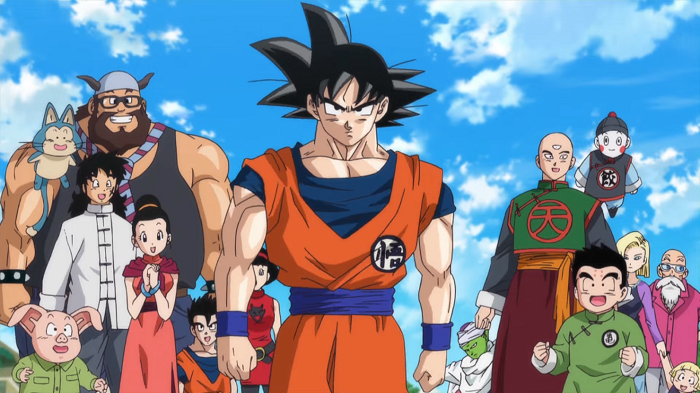 Toei Animation will celebrate the 10th anniversary of Dragon Ball Z: Battle of Gods with special screenings across the United States.
The film will make its way to 800 theaters across the country on October 17 and October 18. For this occasion, fans will be greeted to the English dubbed extended edition cut of the film, which includes an additional 20 minutes of footage. Tickets for the screenings are on sale to the general public right now here.
A synopsis of Dragon Ball Z: Battle of Gods reads:
Following the events from the "Dragon Ball Z" television series, after the defeat of Majin Buu, a new power awakens and threatens humanity. Beerus, an ancient and powerful God of Destruction, searches for Goku after hearing rumors of the Saiyan warrior who defeated Frieza. Realizing the threat Beerus poses to their home planet, the Z-fighters must find a way to stop him. Only Goku, humanity's last hope, can ascend to the level of a legendary Super Saiyan God and stop Beerus from destroying Earth, and possibly the entire universe! Fans of Dragon Ball Z, one of the most successful anime brands of all time, will be delighted to know that Battle of Gods is an original work from the Dragon Ball creator himself, Akira Toriyama.
🚨Dragon Ball Z: Battle of Gods returns to the big screen to celebrate its 10th anniversary with the theatrical premiere of the special Extended Edition cut only! Coming to theaters across the U.S. this October 17 & 18.

TICKETS ON SALE NOW: https://t.co/Peusw1KNQB

Are you… pic.twitter.com/MYhjsZMl5T

— Toei Animation (@ToeiAnimation) September 12, 2023