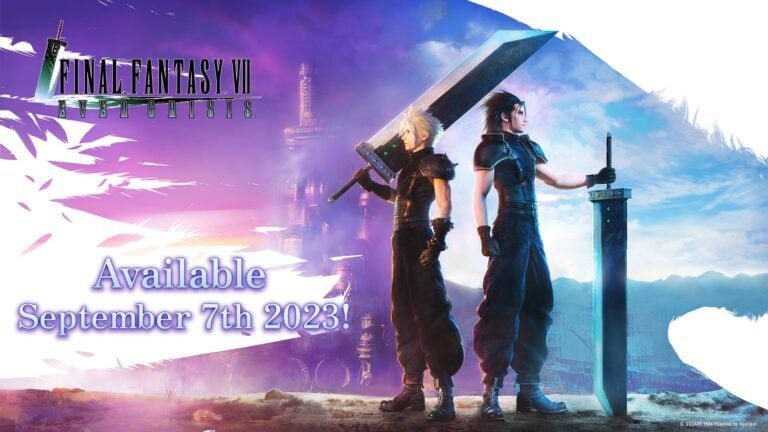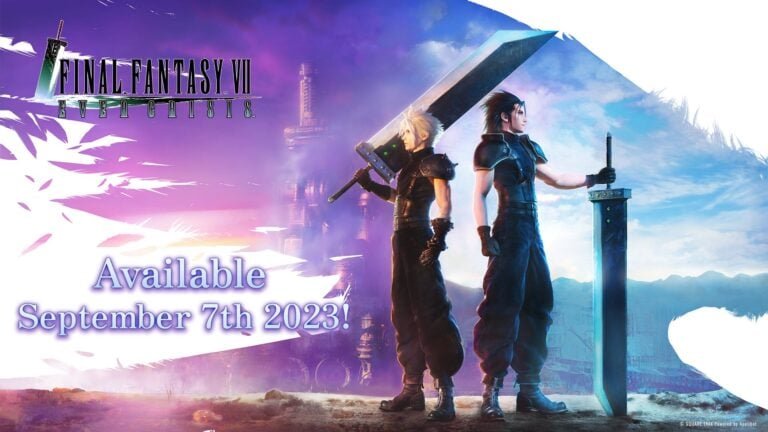 Square Enix announced that the mobile game Final Fantasy VII Ever Crisis is set to launch on September 7 on iOS and Android. Pre-registrations are now available for those eager to try out the game.
Release Date Announcement!

FINAL FANTASY VII EVER CRISIS will be officially released on iOS and Android on September 7 2023! Don't forget to pre-register now!

Pre-registration: https://t.co/k7x3hnUBgF #FF7EC #FF7EverCrisis #FF7 pic.twitter.com/5GLzXA2LGN

— FINAL FANTASY VII EVER CRISIS_EN|FF7EC (@FFVII_EC_EN) August 10, 2023
Together with the release date announcement, Square Enix shared the data they've gathered from the closed beta test that ran from June 8 to June 28.
Based on the report, 78% of testers expressed that they will "definitely want to play" Final Fantasy VII Ever Crisis as it seems that players enjoyed the game's story and its gameplay.
For those unfamiliar, Square Enix is expanding the Final Fantasy VII world even further with Ever Crisis as a free-to-play gacha game with an ATB combat system.
Here's a quick summary from Square Enix found in the game's store page.
Discover the never-before told story of a young hero, Sephiroth.

Encounter new characters along the way and play as iconic heroes, such as Cloud and Zack, in the epic storylines of the original FINAL FANTASY VII and CRISIS CORE -FINAL FANTASY VII- in episodic installments.

FINAL FANTASY VII: The story of Cloud Strife, an elite SOLDIER operative turned mercenary. Cloud lends his aid to an anti-Shinra organization: Avalanche, unaware of the epic consequences that await him. Once more begins a story that will shape the destiny of the entire world.

CRISIS CORE -FINAL FANTASY VII- : The story of Zack Fair, a promising young operative in the Shinra military's elite unit, SOLDIER. The story takes place seven years before the events of FFVII. Follow the tale of Zack's dreams and honor – and the legacy that connects him to Cloud.
The action unfolds through the characters in a modern-stylized polygon look, inspired by the original FFVII.
Even those experiencing FFVII for the first time can enjoy this expansive world in this epic saga that defined RPGs for gamers throughout the world!
Evolved game system optimized for mobile with high-quality graphics

Immerse yourself in beautifully rendered, fast-paced command-based battle evolved from FFVII's Active Time Battle — now revamped to play smoothly on mobile devices with high-quality graphics. The battles give spotlight to classic FINAL FANTASY RPG elements such as, Abilities, Materia, Summons, and heart-pumping Limit Breaks, while supporting additional features on mobile such as Auto Mode and Battle Speed that make the game even more enjoyable to play.

Build and customize the ultimate party

Form a party of your favorite characters from FFVII series titles, such as Cloud, Tifa, Aerith, Zack and more! Dress them with new gear unique to FINAL FANTASY VII EVER CRISIS.

Work together with friends in co-op battle
Lead your group of friends from around the world with up-to 3 member Co-op battle to defeat powerful bosses together!
---