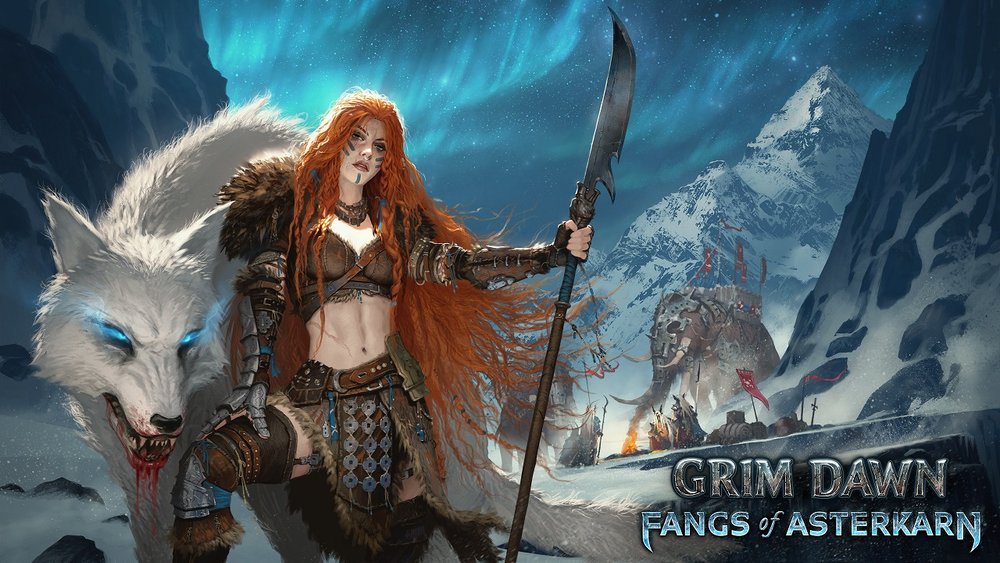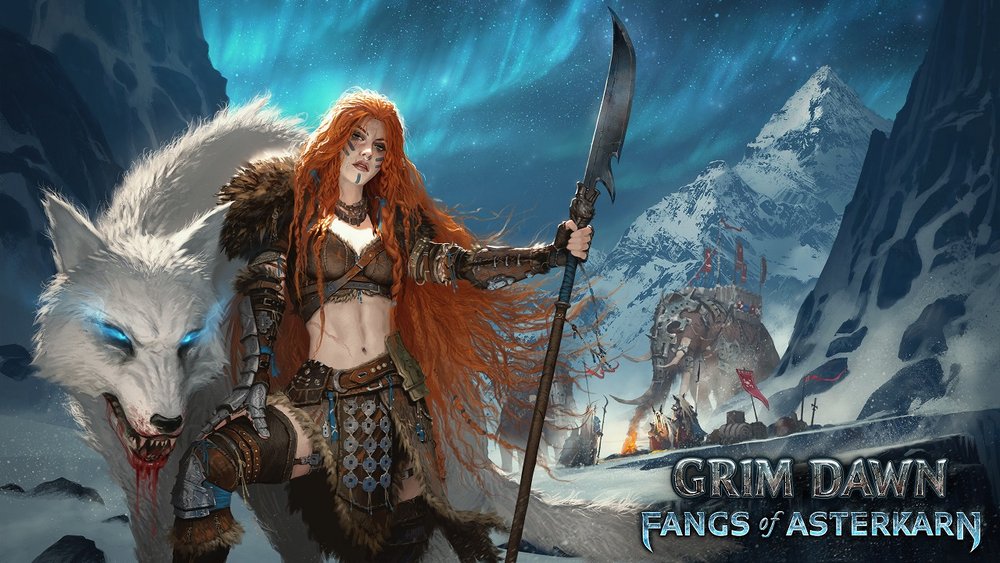 Developer Crate Entertainment announced during a Twitch livestream that their action RPG Grim Dawn is getting another expansion called Fangs of Asterkarn, which is set to release sometime in 2024.
This new expansion allows players to journey west to Asterkarn to battle the mighty Kurn and discover the dark legacy that haunts the people living in these snowy and frozen lands. This is the third expansion for the game since it went live on Steam in 2019.
Here's a quick rundown of what to expect from the upcoming expansion.
Fangs of Asterkarn Expansion Features
Ascendant Game Mode: Turn the campaign into a challenge worthy of the ascendant demigods.

Journey into Asterkarn: Discover this snowy and frozen landscape while dealing with the mighty Kurn tribes, new enemies including super and Nemesis bosses and new rogue-like dungeons.

All New Berserker Mastery: Shapeshift into vicious beastlike forms. This new mastery brings the total of possible mastery combinations to 45!

Crucible Expanded: Thirty additional waves to combat (requires Crucible DLC)

New Epic items: Come across new items that include Epic ones that can be turned into powerful implements worthy of Legends!Customization and Transmutation: Customize your potions to receive unique buffs and effects and reroll rare and magic items to perfect your equipment.
During the livestream, Crate Entertainment also detailed what to expect from the upcoming 1.2 patch for Grim Dawn, making significant changes to potions, balance changes, and other quality-of-life changes.
Loot Beams: Double Rare, Epic and Legendary items are now highlighted with new icons and beams. 

Potions: Health and energy potions are now baseline and no longer drop after use. 

Evasion: Characters start with a base Evade ability.

Toggle Buffs: Buffs are automatically activated and no longer appear on your quickbar.

Nullification Redesign

Overhauled Mutators: No longer have negative effects!

Shattered Realm: Redesigned shrines and a new waystone make endgame feel fresh.

Crucible: Nullification mechanic is back and reduced penalties for failing.

Accessibility Features: Disable character aura effects, toggle day/night cycle, disable fog, cooldown counters, larger monster health vars, larger auto pick up radius.

Level Cap: You can now reach the level cap on any difficulty.

Balance Changes: More dangerous and lucrative Challenge Areas, updated monster abilities, updated rare affixes, improved player movement skills, rebalanced healing mechanics and much more.
---