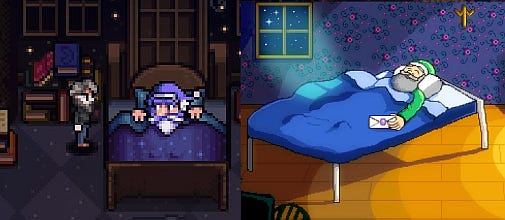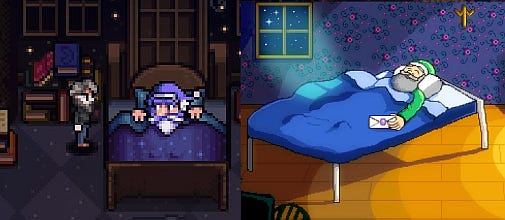 Stardew Valley creator Eric "ConcernedApe" Barone, has released a screenshot of a scene from Haunted Chocolatier, and it looks kind of familiar.
The screenshot shows an elderly person in a room cluttered with books, lying in bed and decked out in purple sleeping clothes with a sleeping hat.
If the scene strikes you as familiar, it is similar to the opening scene in Stardew Valley which shows your grandfather lying in bed. The two old fellas look a bit alike, don't they? And we're not the only ones that think so, as the internet has been drawing comparisons as well.