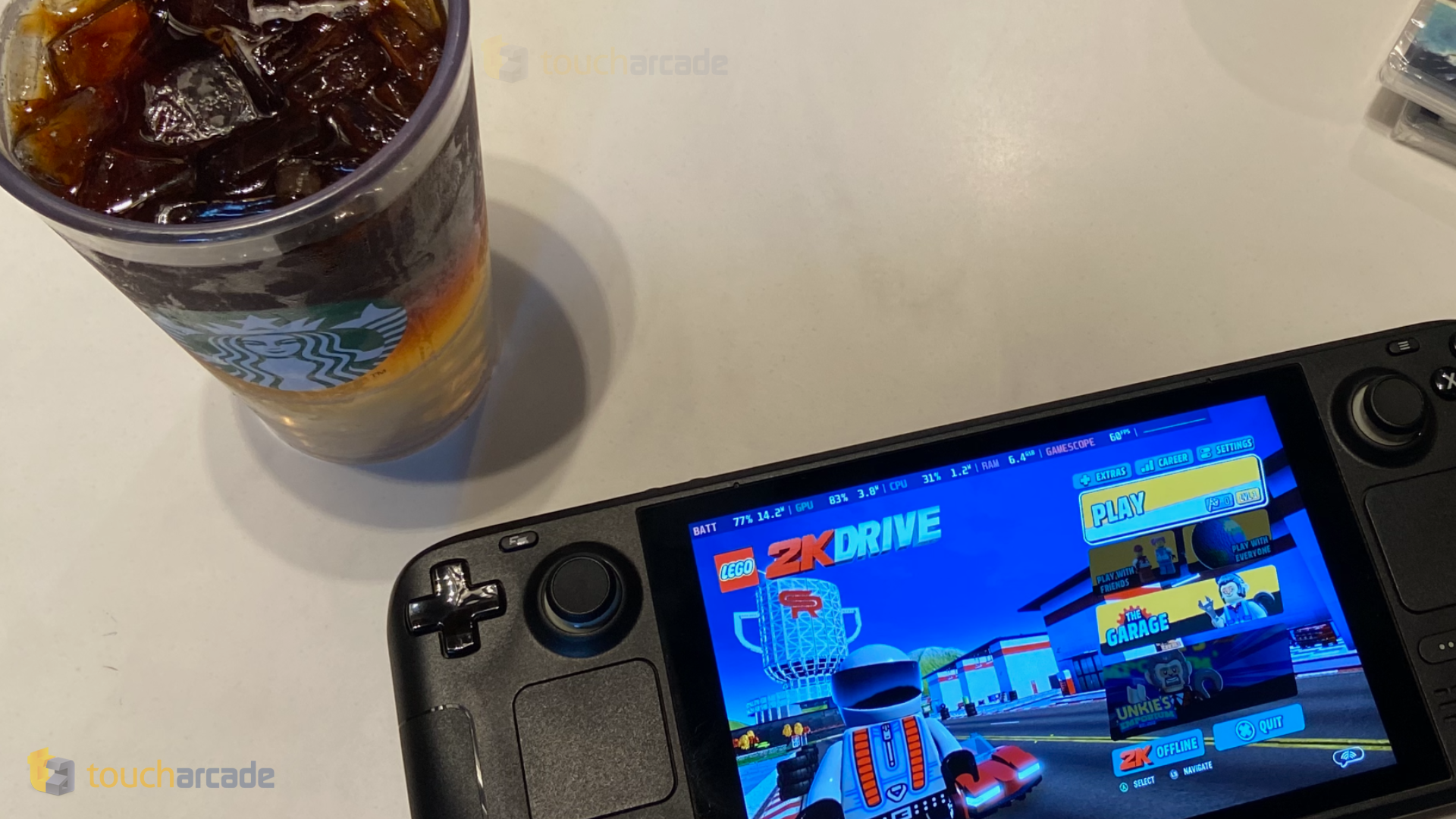 LEGO 2K Drive has been interesting and also confusing to follow. When it was first revealed, I was excited to play it, but was a bit confused when I saw the various editions. LEGO games are usually targeted towards players of all ages. This one seemed like it was going for the sports game audience with its pricing and editions. I was still interested in checking it out because a new take on Forza Horizon with LEGO seemed like it was laser focused on my taste.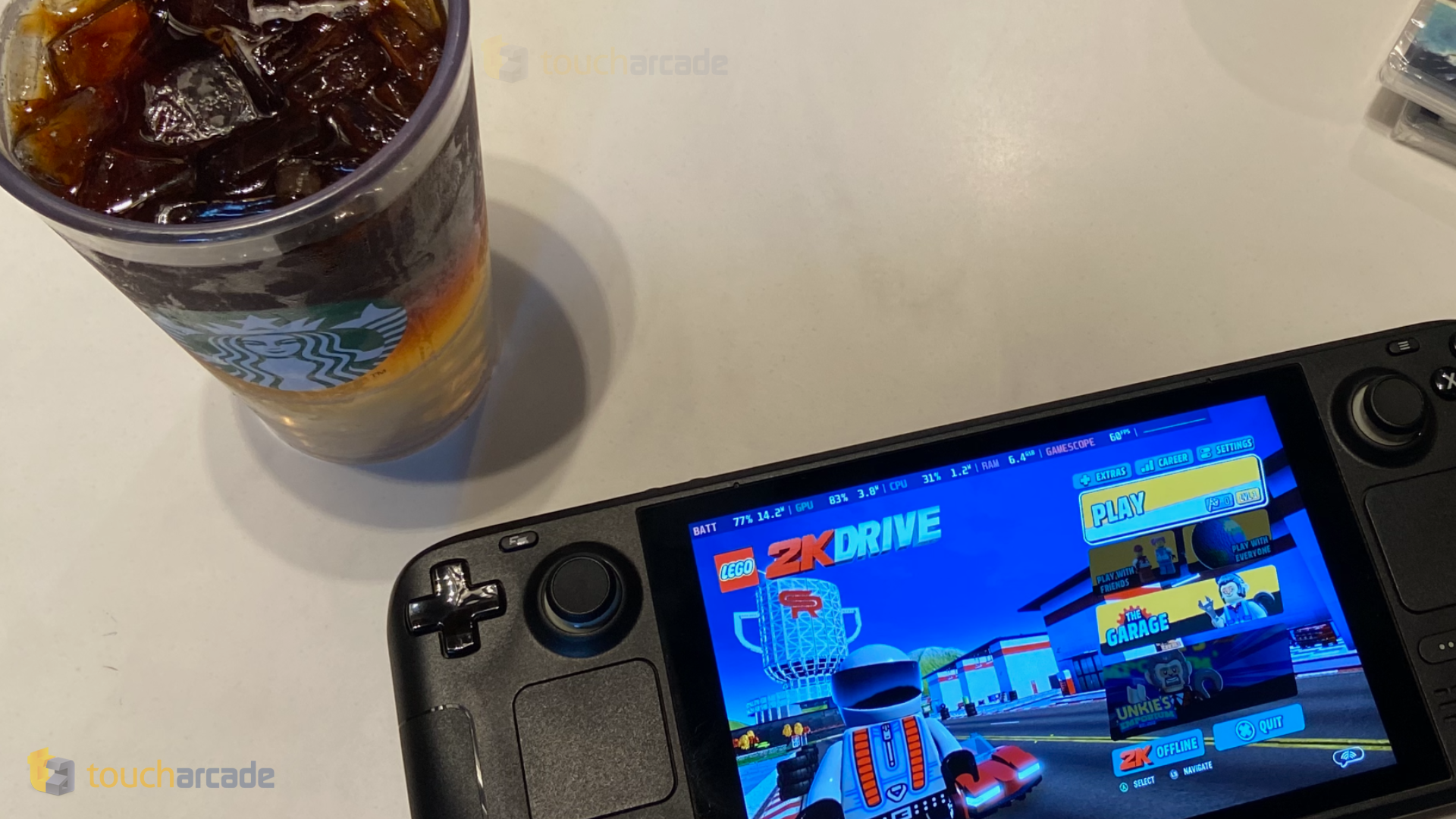 I've been playing LEGO 2K Drive on Steam Deck and also on Xbox Series X, and I've been impressed with a lot of aspects of it, but let down by a few elements in its current state. Having recently played Disney Speedstorm, I wasn't too thrilled about more free-to-play elements in a racing game, but I will get to those in a bit. LEGO 2K Drive feels like it takes the best bits of Forza Horizon's structure, Sonic Racing's kart racing, and the charm of a few notable LEGO brick themes and settings.
LEGO 2K Drive has the option to play solo, play with friends, and play with everyone. The play with friends option lets you invite your friends to play together while the play with everyone option has matchmaking. The playing solo or just play option lets you play the story mode, the cup series, a quick race, and mini-games. LEGO 2K Drive's story mode is the highlight of the experience with its humor, exploration, and challenges.
The actual racing feels very good. If you've played any recent kart racer, you know what to expect. The drifting, skills, and track layouts are very well put together, which makes the monetization aspect even more annoying. This should've been a game I can recommend to any LEGO fan rather than one that has caveats attached to it in its current state. It is a full-priced release with two higher-priced editions that still has a battle pass with a premium option and a cosmetics menu that's straight out of Fall Guys or Fortnite. These shouldn't be in a game like this. If that's how it was designed, it shouldn't be a full-priced release.
LEGO 2K Drive on PC lets you adjust resolution scale, frame rate (up to 120fps), interface scale, toggle v-sync, motion blur, and choose DirectX version in the default video settings. The advanced menu lets you choose different presets and adjust anti-aliasing, texture quality, shadow quality, post-processing quality, effects detail, foliage detail, and draw distance. I used a mix of mostly medium settings with some low and some high settings. I got a good compromise to hit 40fps (with 40hz refresh rate) during online races, story, and local play.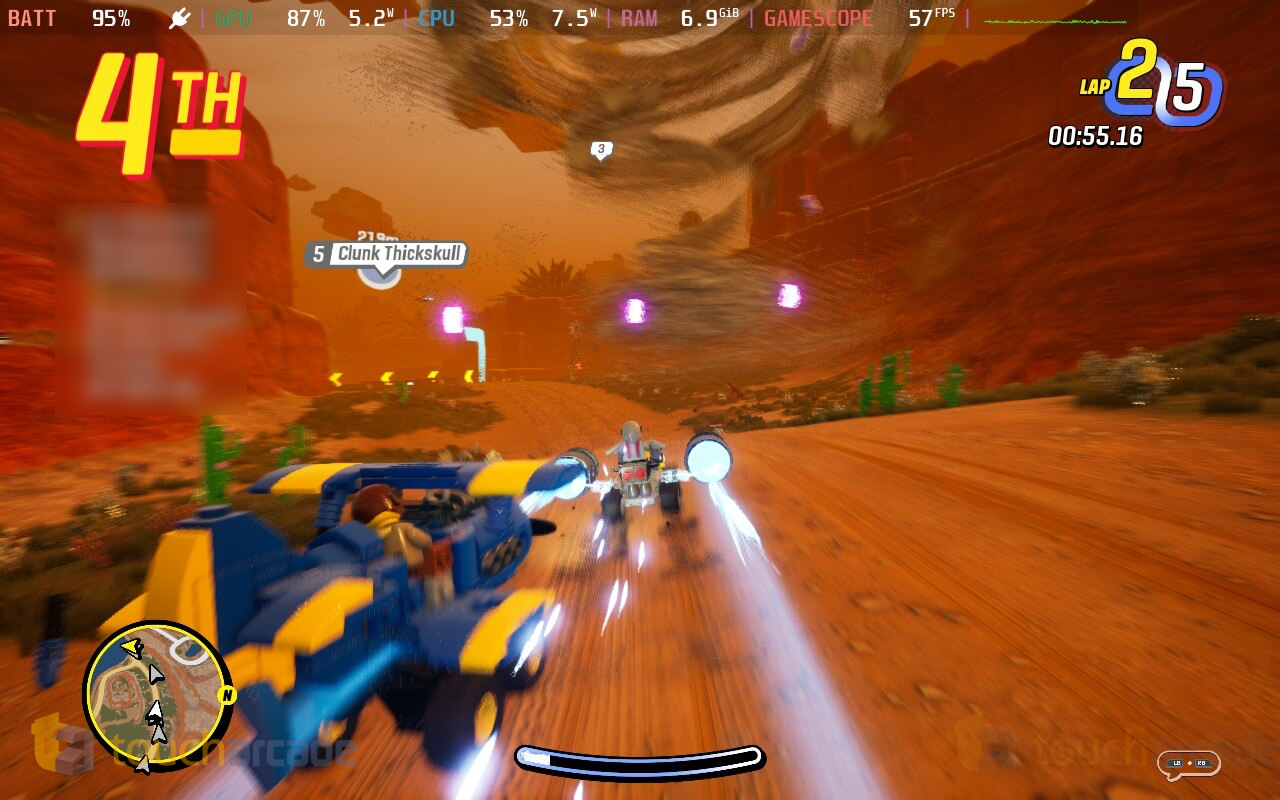 When I booted up LEGO 2K Drive on Steam Deck after downloading the review build pre-release, I was pleasantly surprised at how well it looked and ran on Steam Deck out of the box. After a bit of tweaking, it looked great and ran very well targeting 60fps in parts, but things vary quite a bit depending on the map. Opting for even the medium preset at native resolution sees drops into the 40s in maps like Dusty Devil Run. You can opt for 40hz to save battery life if you'd prefer, but you could also opt to play at a lower resolution for a smoother frame rate.
Visually, it runs at 16:10 during gameplay and 16:9 in the menus and interface. Since all versions (PS5, PS4, all Xbox consoles, and PC) barring Switch support cross play online, I tested this out on Steam Deck. The online worked without issues on Steam Deck and I got matched instantly at different times of the day. I specifically waited for the game's launch to see how the online would hold up and to see the in-game shop for this reason.
LEGO games usually have great audio design, and LEGO 2K Drive delivers on that front. It has good music in and out of races and very good voiced dialogue. The only issue I have is the voiced dialogue around the store. It is a bit too grating. I also like the use of rumble on Steam Deck to complement things.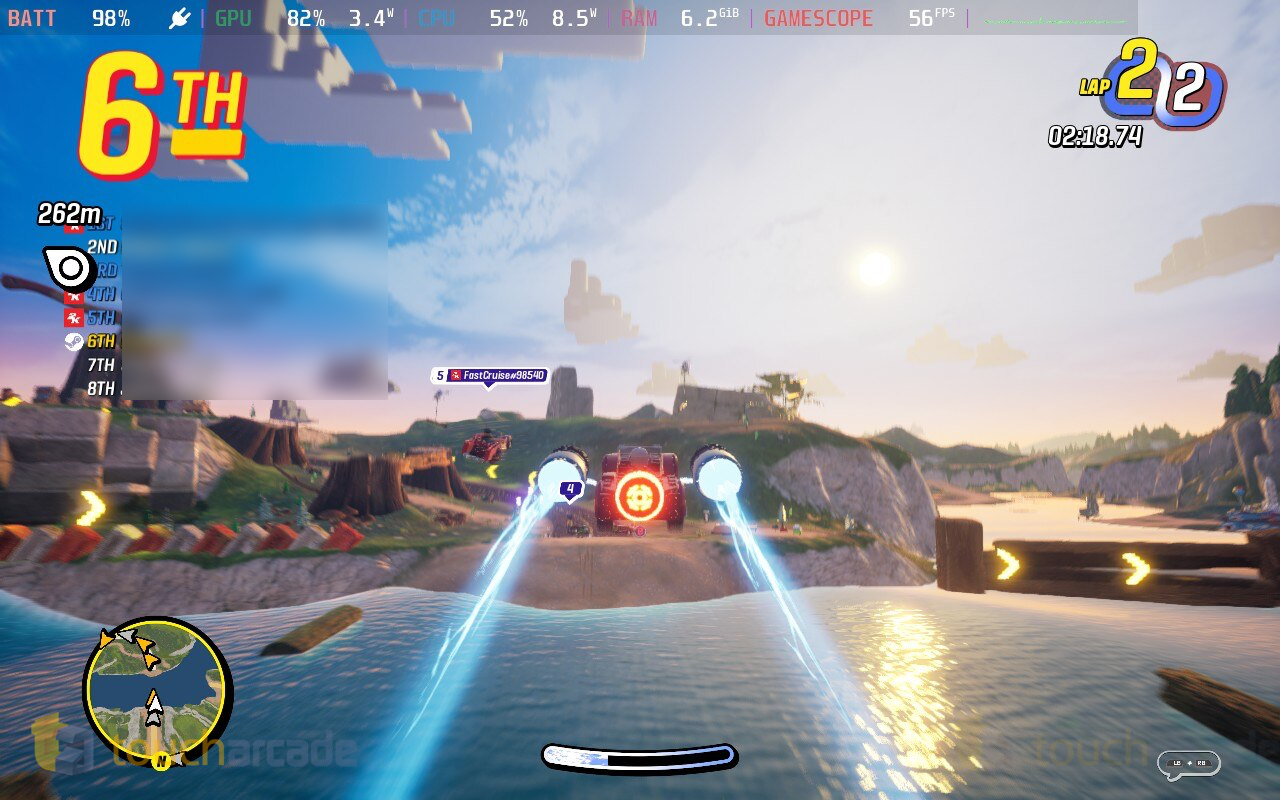 I know it likely won't be possible, but I'd love an option to just disable the in-game shop completely in LEGO 2K Drive. Even owning the most expensive edition isn't enough here and it feels like a massive grind if you want something specific with the rotation in the shop. I'm also annoyed at the inability of the game to launch when offline on Steam Deck. It crashes before getting you into the game if you try to boot up and load your game when offline. I tested this across Proton versions.
LEGO 2K Drive is an excellent blend of Forza Horizon, Sonic Racing, and LEGO, but one that unfortunately also has some of the bad aspects of free-to-play games included. Had LEGO 2K Drive been a free game, this wouldn't be a problem, but it is a full-priced game with more expensive editions available. I'm looking forward to seeing how it evolves over time, but right now it is a very good game held back by its monetization.
LEGO 2K Drive Steam Deck Score: 3.5/5
Interested in more Steam Deck coverage? Check out our Steam Deck recommendations!