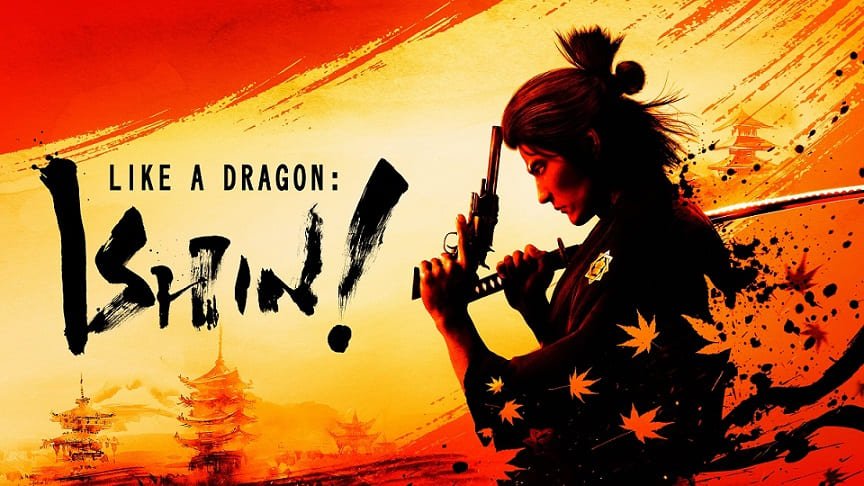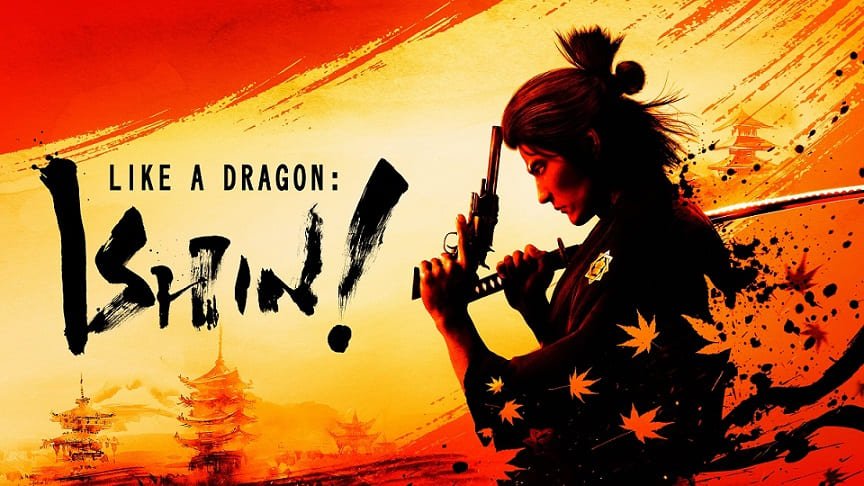 Sega revealed that the upcoming game Like a Dragon: Ishin!, will feature new Sub-Stories, new mini-games, a Photo mode, and a mode called Another Life.
For those unfamiliar, Like a Dragon: Ishin! Is a remake of the 2014 Yakuza spinoff of the same name that didn't get a western release at the time. This version of the game will not only feature a variety of changes compared to the original, but also new Sub-Stories and Sega revealed two in a press release.
Here's a quick synopsis from Sega for both.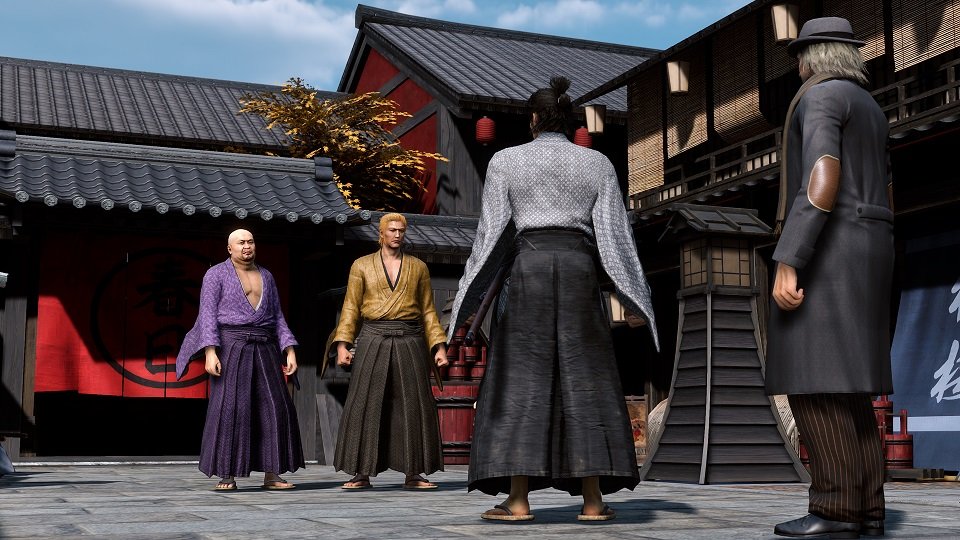 The Captain and the Curious
In order to learn more about Japan, Satow collects "Memoirs" that contain accounts of the country's history and its people.
However, there are many who are hostile to foreigners in Bakumatsu-Era Kyo, and he ends up inviting trouble wherever he goes… Will Ryoma be able to complete Satow's collection? Bacchus, the Brawle" style trainer from Yakuza 0, appears in this work as Ernest Satow, a foreigner who has arrived to learn about Japan.
Some familiar characters reappear and cause trouble for Ryoma and Satow, including Shinji,
Kanda, and Shindo. Look forward to their interactions in the game!
New Challenge: Collecting Memoirs
Memoirs are accounts that describe the history and people of the Bakumatsu era.
You can find these Memoirs all over the place in Kyo. Many of them were left behind by their owners or lost during transit to their intended recipient. When you hand over a Memoir to Satow, you can exchange opinions on its contents with him. Satow's frank attitude, foreign perspective, and interesting stories will help create engaging discussions on cultural differences.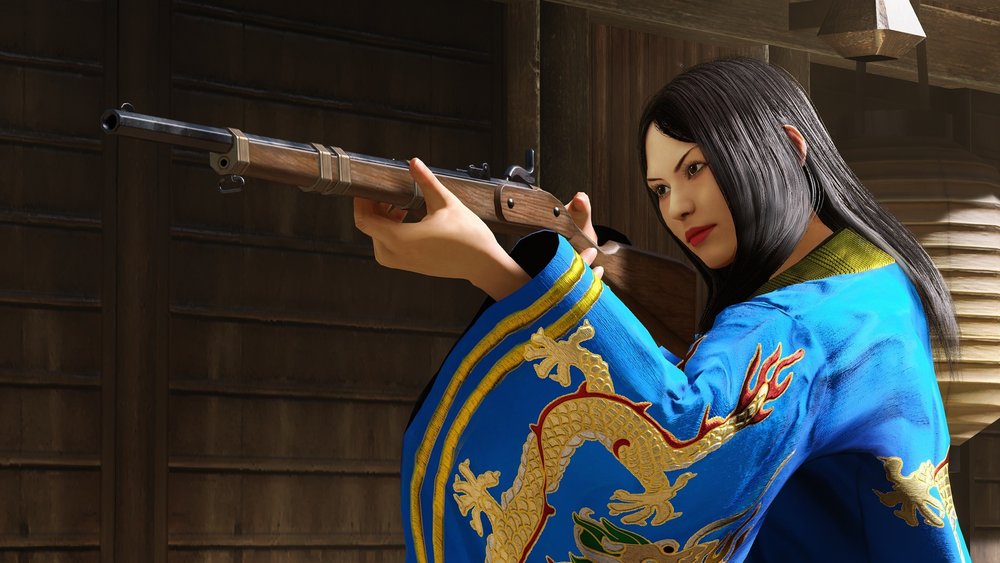 The Spitfire Town Protector
Yae is a woman who wears a flashy haori with a dragon on the back. There is nothing more in the world that she hates than "scumbags who prey on people's desperation", and she shows no mercy to these villains. Known as "Miss Tatsu the debt collector", Yae is despised by the town's underside. When a couple she knows gets tangled with a seedy lender, she asks Ryoma for help. One day, Yae's close friends start to get kidnapped one after another. Ryoma joins forces with her in order to solve the case. However…
In Yakuza 0, Miss Tatsu appeared as a fighting mentor for a young Kazuma Kiryu. She makes a reappearance in a new Sub-story for Like a Dragon: Ishin! as Yae Yamamoto. Like in her previous appearance, she works as a debt collector.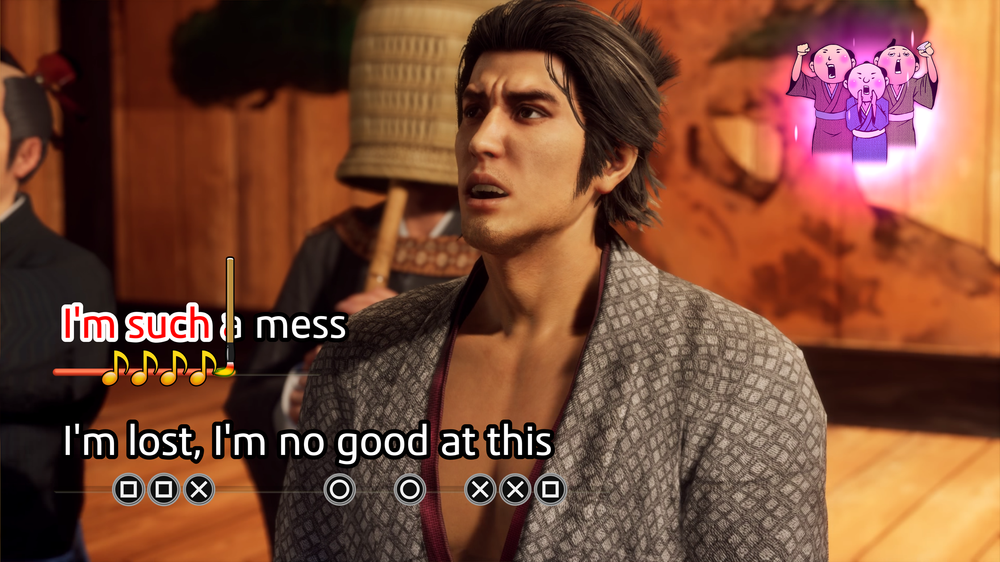 New Mini-Games, Photo Mode, and Another Life
Like a Dragon: Ishin is just like any other Yakuza title as it will have a variety of mini-games to keep players distracted, and one of the new ones in Ishin is Singing Bar, a rhythm mini-game that requires players to press buttons to the beat of the music, similar to previous rhythm mini-games in the past.
The remake will also have a Photo Mode at launch, featuring over 200 types of stamps, more than 40 different color filters, different expressions and poses, and other editing options.
Another new addition is Another Life, where players meet Haruka (a known character from the Yakuza series) at Ryoma's villa in the countryside. Here, you can gather vegetables and fish to trade for some extra cash, or cook the ingredients you've gathered into dishes and sell them later on. You can even help raise the cats and dogs you come across in town. 
In Another Life, living and interacting with Haruka will result in you building Trust with her, and according to Sega's press release, "When her Trust reaches certain levels, heartwarming Slice of Life scenes will occur. Eventually, a strong parent-child-like bond will form between Haruka and Ryoma."
Like a Dragon: Ishin! is set to launch On February 22, 2023 for the PlayStation 5, PlayStation 4, Xbox Series X|S. Xbox One, and PC.
---