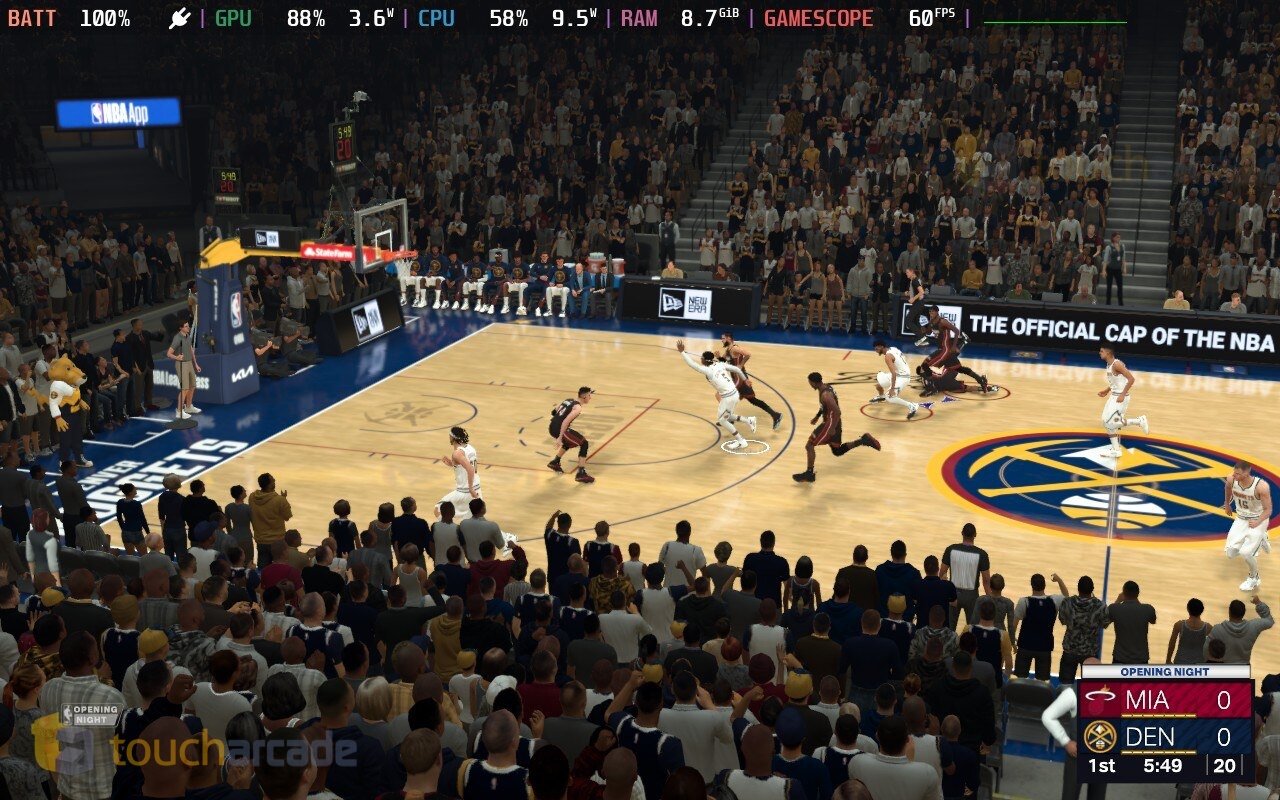 Back when NBA 2K16 released, I ended up having a ton of fun with it even as someone who didn't really watch basketball much. After constantly hearing about mediocre sports games back then, NBA 2K16 felt great to play, and more-importantly was fun. Since then, I've been trying to play 2K's NBA games each year. NBA 2K21 on PS5 was a highlight for me, but I was curious to see how the game scaled on other platforms. I started playing it on Switch and whatever newest console version was available. I had never actually played one of these games on PC before. With NBA 2K24, I wanted to cover it on both Steam Deck and on any current console for the "next-gen" experience. Since around launch, I've been playing NBA 2K24 on Steam Deck and Xbox Series X. This review will focus on the former, but it has been interesting and disappointing to see how different the game is across PC and Xbox Series X.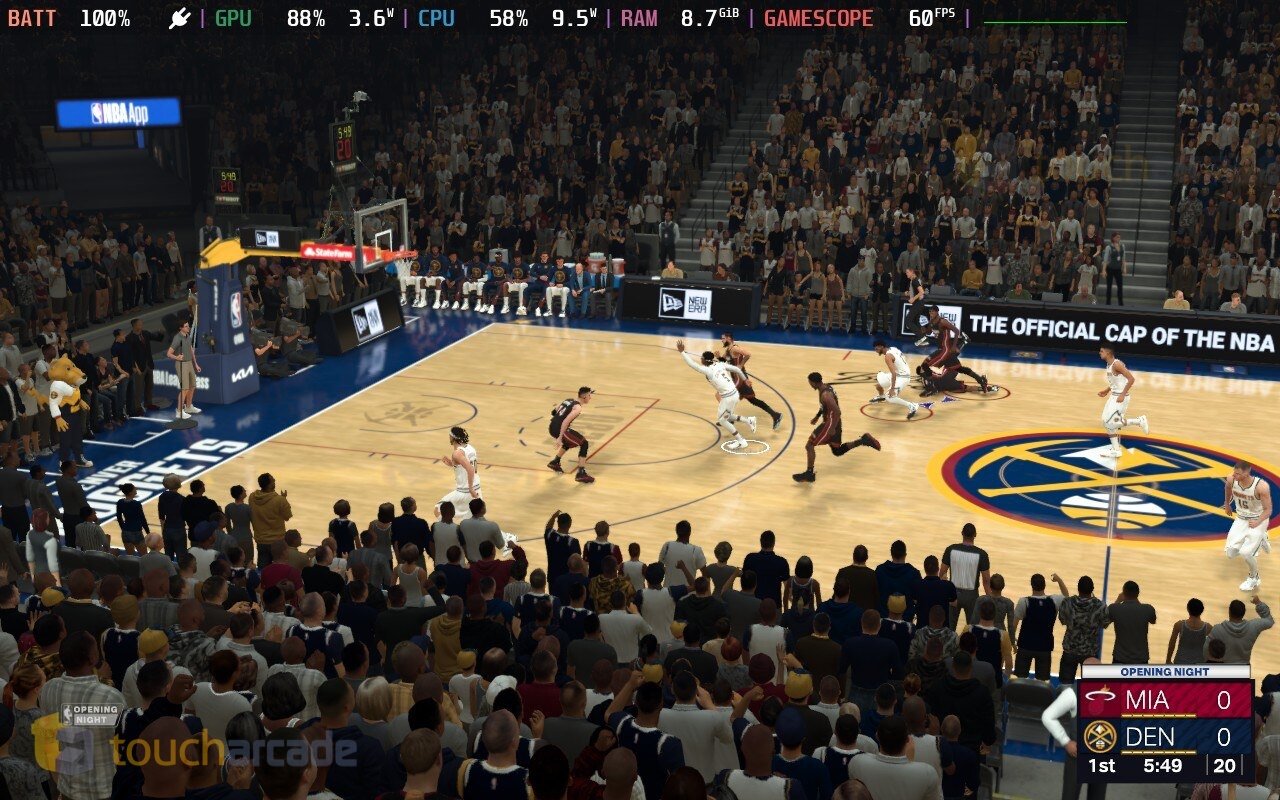 I rarely find a yearly sports game that justifies a full-priced purchase each year. NBA 2K24 is pretty similar in that regard, so you might be wondering why I am reviewing it? I wanted to see how it feels on Steam Deck since I never played these games on Valve's handheld, and also wanted to see how that version compares to the Xbox Series X (and PS5 version. I also wanted to highlight who should buy it right now, and who should wait on a sale. In this NBA 2K24 Steam Deck review, I'm going to focus on the game on Valve's handheld gaming system, but also cover the game and how I found it in the time I've played across platforms.
Since NBA 2K18, every game in the series has been Steam Deck Verified. Knowing that, I expected NBA 2K24 to work well, and it plays without issues on Steam Deck out of the box. I'm surprised it hasn't gotten verified yet, and my only real complaint with this release barring it being based on the last-gen version (which I will get to), is the install size. NBA 2K24 currently occupies 146.33GB on Steam Deck. This is smaller than the 170 or so GB on Xbox Series X, but still massive. I wouldn't even be able to fit this into the internal SSD on my 256GB Steam Deck because of shaders and other data installed on it.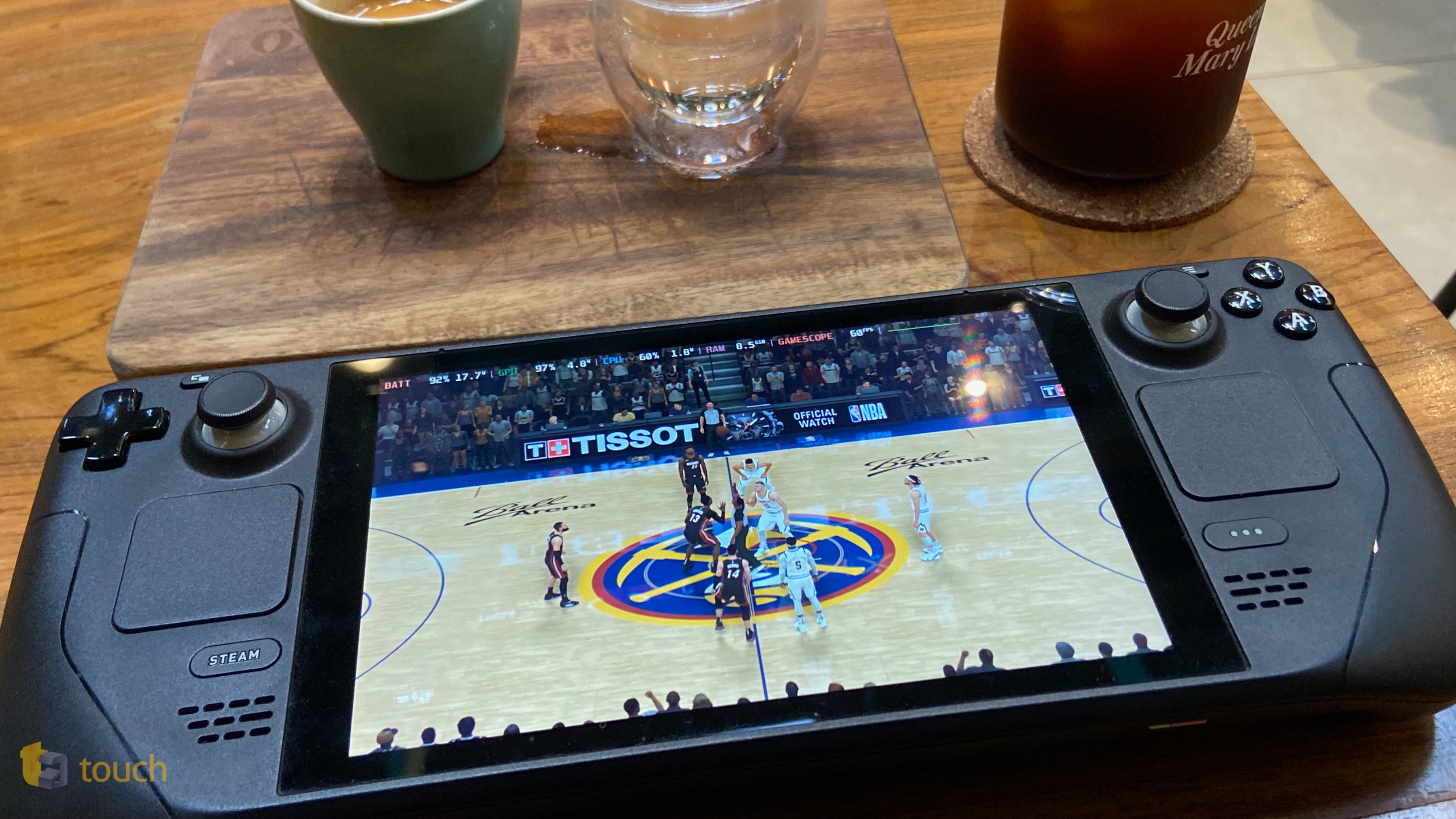 I installed NBA 2K24 on my SD card, and it ran perfectly. I didn't change any settings initially, but settled on tweaking most things to medium or high and I turned shadows down to see if I could make it look crisper on the Deck's display by sacrificing shadows. You won't need to bother with any of this, but the game scales very well. It even has shader preload options and 16:10 support for many parts. I don't know if NBA 2K23 offered all this, but NBA 2K24 feels and looks great on Steam Deck. I also tried it with my DualSense controller.
When it comes to game modes outside the default play modes, the Mamba Moments challenge mode here is quite nice, but I'd have liked to see more of a focus on Kobe Bryant's legendary career in this game. The content in this mode is very good, but I was hoping for more basically. One area where NBA 2K24 does feel like a step back, is its MyCareer mode. On PS5 and Xbox Series X, there's a whole set of WNBA content that isn't available on prior platforms including MyCareer content and more. Barring that, the missing feature I'm disappointed by the most is the Eras quick play options that replicate the TV viewing experience with filters on Xbox Series X. These optional filters add a lot to the experience and this seems to be absent on PC. Check out the screenshot from Xbox Series X below: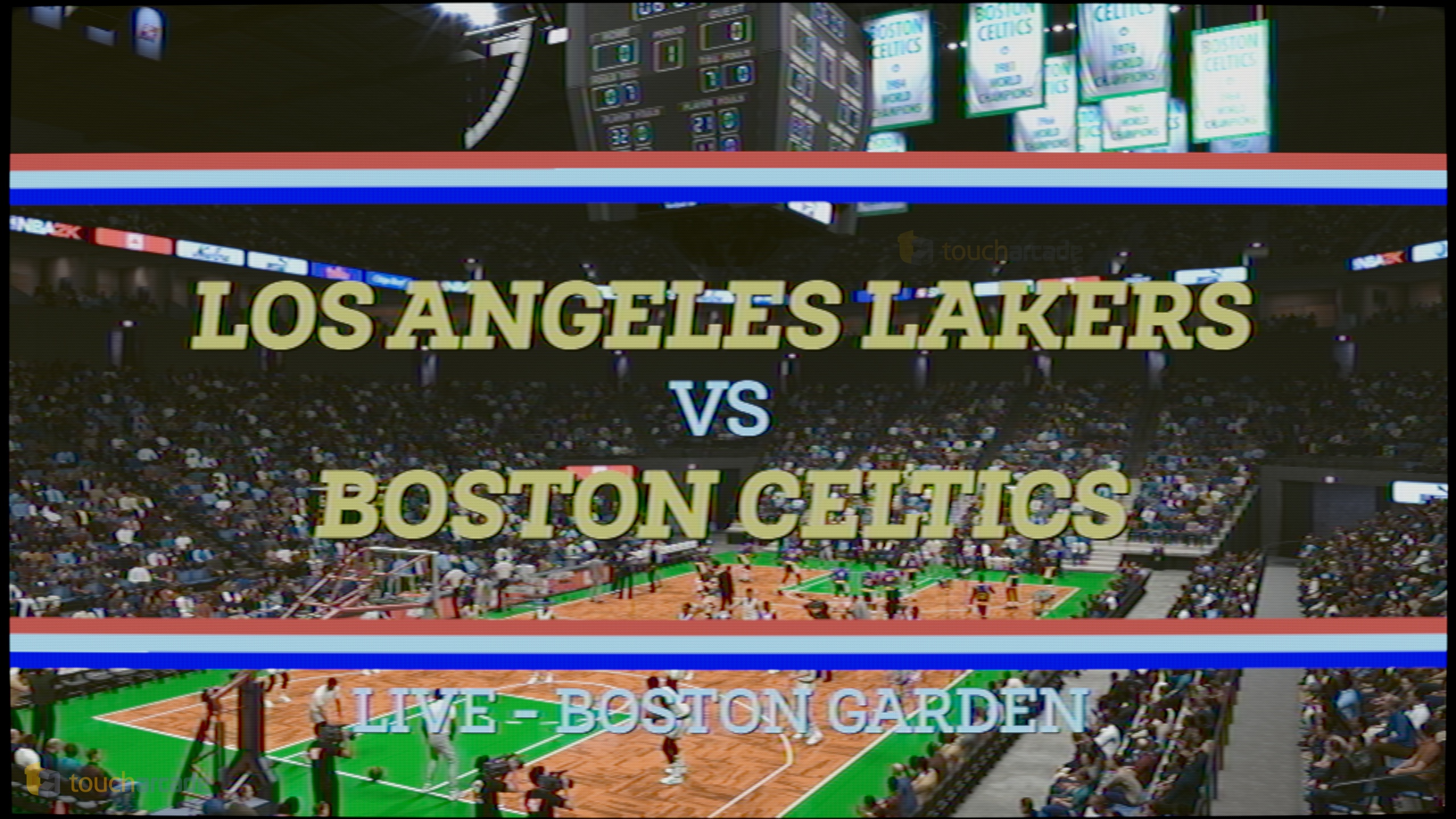 Comparing NBA 2K24 on Steam Deck (or PC) with the Xbox Series X version, outside of visuals, the big differences are with game modes, movement, and overall content. The highlight is definitely cross play, which is possible with the NBA 2K24 PS5 and Xbox Series X|S native versions. The others don't have cross play which is a huge deal in a game like this. NBA 2K24 is the first time cross play has been added as well to an NBA 2K game as far as I'm aware. Other differences include the lack of ProPLAY on PC. ProPLAY uses NBA footage translated in-game. More information on that is here. Even the game menus feel just fine on PC while the Xbox Series X version is a lot nicer.
While menus aren't a huge deal for the gameplay, it basically feels like a representation of the overall product available on both platforms. NBA 2K24 on PC is a very good basketball game that has issues and is lacking compared to the new consoles, but NBA 2K24 itself also has too much of a push towards virtual currency in its various modes. If you ignore all that and just want a game to play casually or with friends, NBA 2K24 on PC is great on Steam Deck, but that's a big caveat.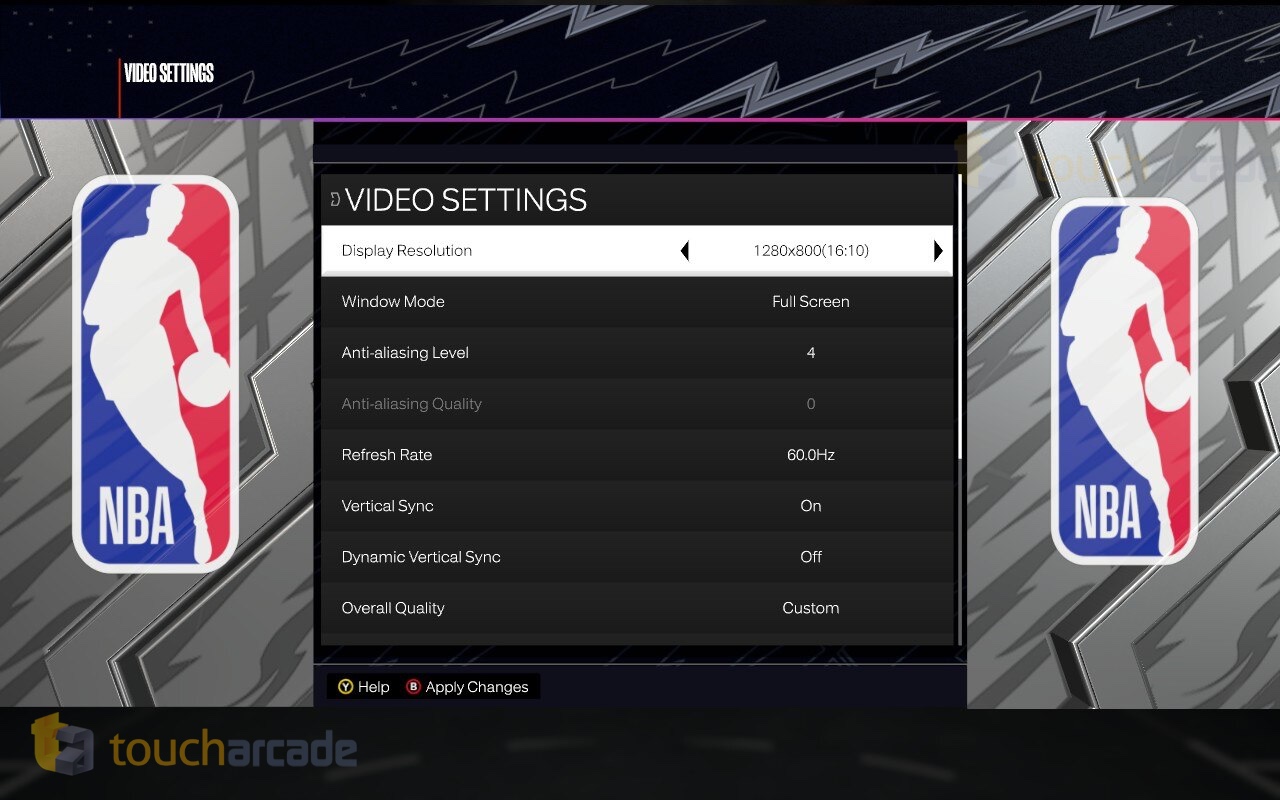 Thinking about the possibilities of NBA 2K25 bringing the new features and visuals to PC also might end up being problematic on Steam Deck. If said potential version is based on new consoles, it might not run and look as well on Steam Deck. This is all speculation of course, but the potential of NBA 2K25 doing more on PC has me excited. If it is the same last-gen version though, I likely won't be bothering playing it on Steam Deck and stick to just PS5 or Xbox Series X. Having not played an NBA 2K game on PC before, I enjoyed my time with NBA 2K24 on Steam Deck. This is definitely getting Steam Deck Verified soon with how good it looks and plays.
While NBA 2K24 does have online play, I wanted to see if it was playable via Steam's Remote Play Together. I invited a friend who doesn't own the game to play on my Steam Deck with me. It worked really well despite the distance between us. One thing to note is that I'd recommend sticking to 800p on Steam Deck because 1080p with high and medium seems to be a bit too much for Steam Deck to maintain a locked 60fps. If you want to play on a 1080p display through the dock or something, consider turning more effects down.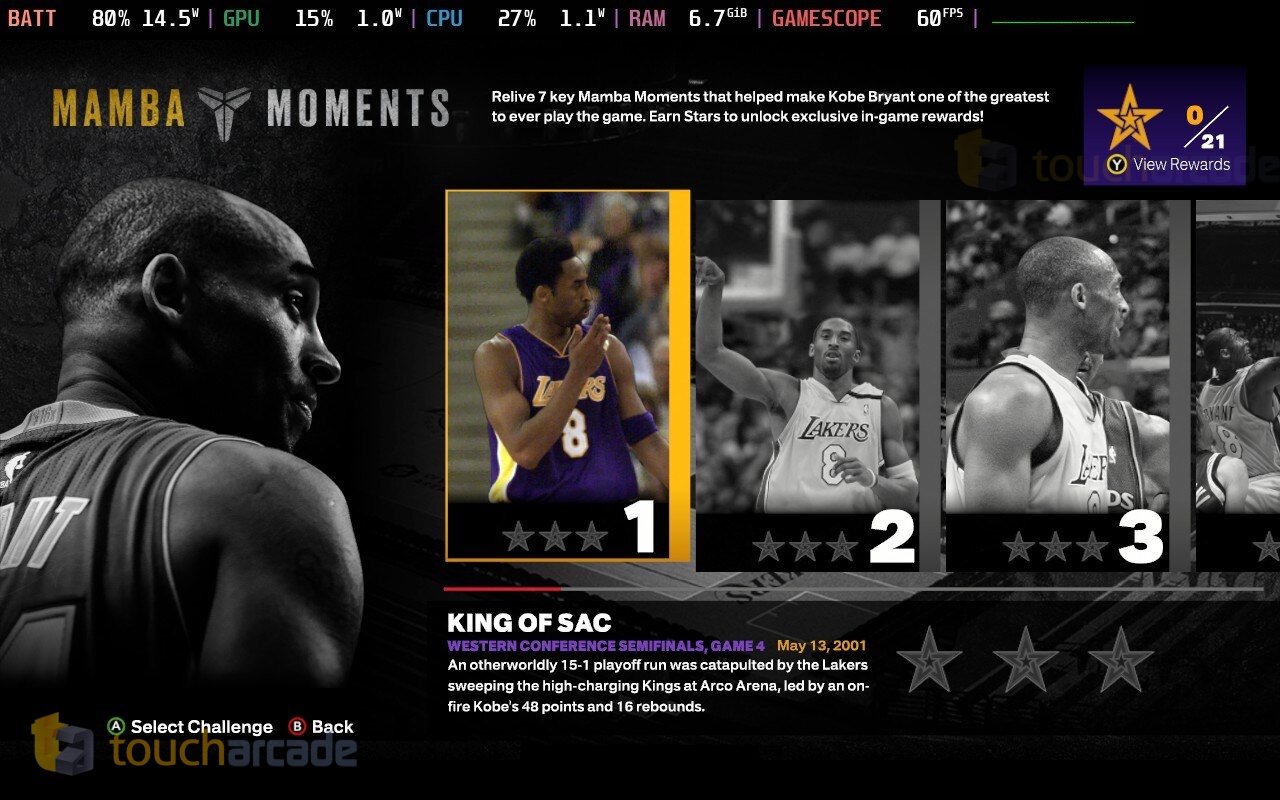 Right now, I'd only recommend NBA 2K24 on Steam Deck if you skipped the last year or two of games. If you haven't played these games in a while, NBA 2K24 runs and looks great on Steam Deck, and is a fun basketball game to play. The push to virtual currency in specific game modes definitely holds this back, alongside the lack of new modes and features on PC. Hopefully NBA 2K25 on PC will see it finally get the full feature set. Right now, I'd recommend NBA 2K24 more on Xbox Series X (or PS5) than PC, but the PC version plays great on Steam Deck if you're after a great portable experience.
NBA 2K24 Steam Deck review score: 3.5/5
Want more Steam Deck coverage? Check out our Steam Deck category for reviews, news, interviews, features, and more here. Want us to cover something specific on Steam Deck? Let us know in the comments.