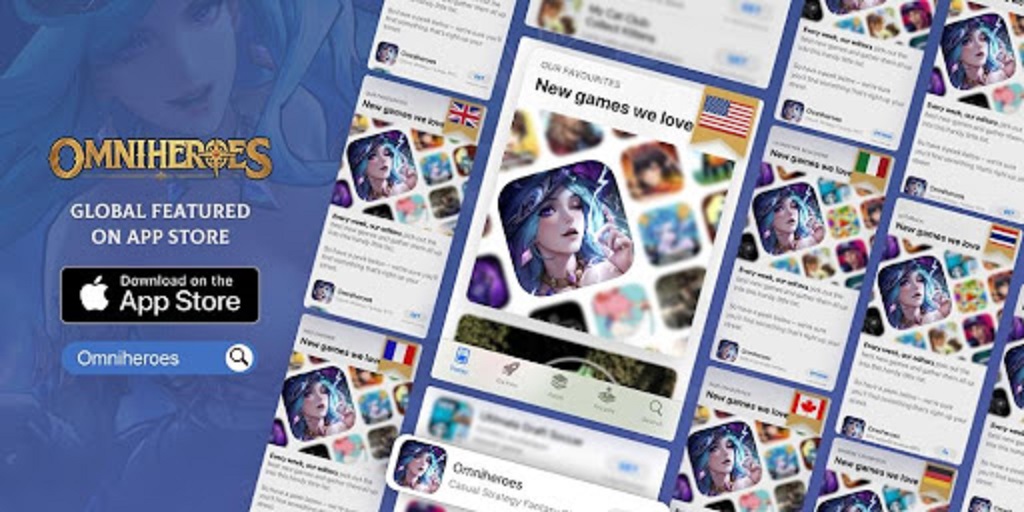 Wielding her mighty sword and shield against anyone who stands in her way, the Guardian Valkyrie Eluller fights to defend the innocent while proving her own self-worth by stepping out from under the legendary General Athena's shadow. As soon as Omniheroes starts, you'll encounter this mighty guardian and fight alongside her to defend a kingdom in flames – so begins your journey into OMNIDREAM GAMES' heroic fantasy idle RPG, which is now enjoying a top spot in the featured lists for iOS and Android.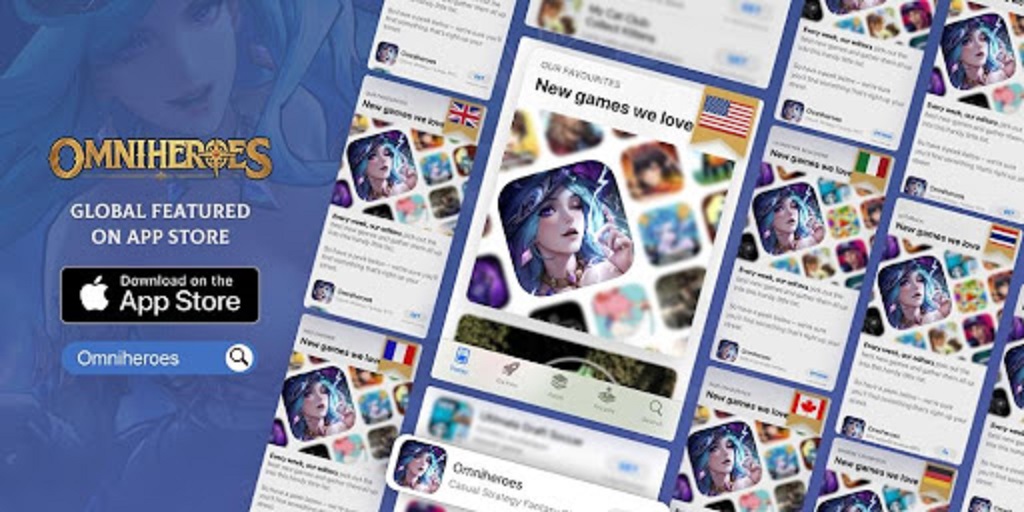 5v5 combat with strategic formations
Omniheroes doesn't dilly-dally and thrusts you right into the action from the very beginning. You'll come face-to-face with invaders threatening the safety of Mirlond, and while you have no memory of how you got there, you'll take on the role of the Omniguardian and join forces with Spear Vindicator Jerald to fend off these foes.
Here, prioritizing the placement of your heroes with melee attackers in the front and support healers/ranged DPS in the back can turn the tide of battle in your favor. You can also take advantage of your heroes' different abilities to bring down more challenging enemies depending on the units in your lineup.
Beautiful Valkyries and their skills
This is where the characters you pick from the summons pool make a difference – each one offers unique skills and gorgeous character art, with their own backstories you can delve further into as you progress through the game. Perhaps one of the main reasons why the game is so popular is the lineup of 7 Valkyries you can recruit along the way.
The aforementioned Eluller will be the first one that joins your party, while the Vengeance Valkyrie Arkdina will go up against your entire team (and defeat them with ease – at least, at first). You can not only collect these heroes, but you can also forge bonds with them away from the heat of combat, much like you'll do so when Eluller gets gravely injured during the first major battle.
Synergies and game modes
Collecting Valkyries not only adds them to your archive where you can learn more about their pasts and marvel at their stunning character art, but it also fills up your Synergy Archive so you can enjoy special buffs during combat. For instance, the Valiantors include Jerald and Diana, both of whom you'll recruit early on in the game. They can grant PMDG buffs to your party so you can deal more damage as soon as the battle starts.
Apart from your main missions in the campaign, you can also try your hand at the Wilderness game modes where you can collect resources such as gold in the Wailing Mines, or test your endurance on the endless floors of the Palace of Penrose. All these come on top of the game's convenient idle battles as well as the offline rewards you can reap even when you're away, adding to the game's overall charm and offering more reasons to justify its spot in the app stores' featured lists.
If that sounds like it's right up your alley, you can download Omniheroes on the iOS App Store and on the Google Play Store to join in on all the fun.
Sponsored Content
This article is sponsored content written by TouchArcade and published on behalf of OMNIDREAM GAMES to promote the featuring of recently launched Omniheroes. For questions or comments, please email ads@toucharcade.com