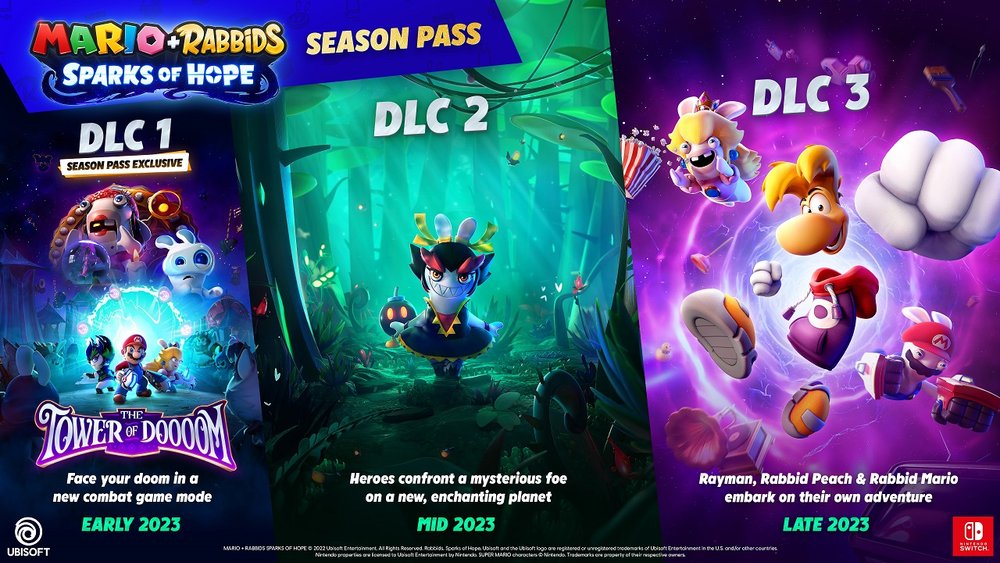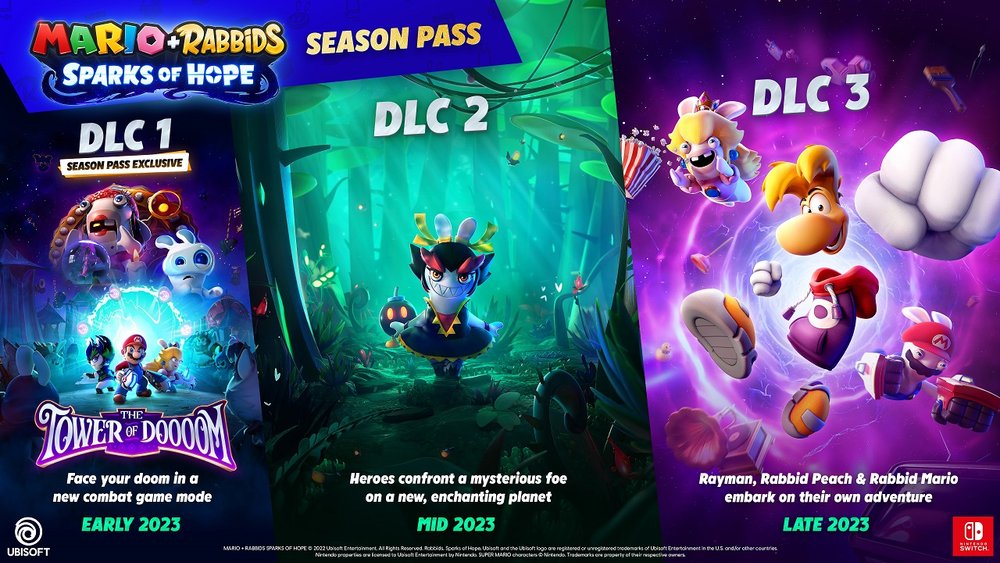 Ubisoft announced three post-launch DLC content for the recently released tactics game Mario + Rabbits Sparks of Hope, and one of them includes Rayman. The first DLC will launch early 2023 and all three will be available to those that own the game's Season Pass.
The first DLC that will launch in early 2023 is called Tower of Dooooom as the content tasks players help Madame Bwahstrella to clean her multi-dimensional tower and save an old friend Spawny. The DLC will include a new combat game mode that will pit players in dealing with challenging encounters as they make their way at the top of the tower. 
The second DLC has not been named but will have Mario and company travel to a completely new planet, which will feature new characters and enemies. The added story content is expected to release in mid-2023. 
Lastly, Mario + Rabbits Sparks of Hope will get a third DLC in late 2023 that feature Ubisoft's Rayman, allowing players to control the iconic character and explore a new area. No details as well for this one, as well as a title. 
All three DLCs mentioned will be part of Mario + Rabbids Spark of Hope Season Pass. Weirdly enough the first DLC, Tower of Dooooom can only be available to Season Pass owners, while the other two DLCs can be purchased separately when they become available. 
Mario + Rabbids Sparks of Hope is now available on the Nintendo Switch. 
---