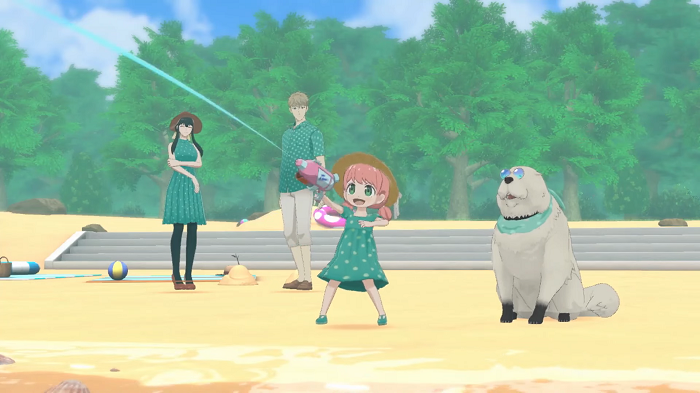 Highly popular manga/anime franchise Spy x Family is making the jump to video games next year.
Announced yesterday, Spy × Anya: Operation Memories will be released on the PlayStation 5, PlayStation 4, Nintendo Switch, and PC (via Steam). In the game, Anya Forger is tasked with making a photo diary as a school assignment. During the journey, players will be able to unlock new outfits for the Forgers and engage in mini-games based on scenes from the anime. An announcement trailer can be seen below.
The second season of Spy x Family will premiere on October 7. On December 22, Spy x Family will hit theaters in Japan with Spy × Family Code: White.
Season one of Spy x Family is streaming on Crunchyroll right now here. A synopsis for the show reads:
World peace is at stake and secret agent Twilight must undergo his most difficult mission yet—pretend to be a family man. Posing as a loving husband and father, he'll infiltrate an elite school to get close to a high-profile politician. He has the perfect cover, except his wife's a deadly assassin and neither knows each other's identity. But someone does, his adopted daughter who's a telepath!
Experience the world of SPYxFAMILY as Anya and enjoy joyful moments with familiar characters when #SPYxANYA: Operation Memories comes to Nintendo Switch next year! #NintendoDirect pic.twitter.com/QQldEH0mw8

— Nintendo of America (@NintendoAmerica) September 14, 2023