In Starfield, as you explore the galaxy you will eventually come across contraband items, and when you enter patrolled areas, you will be hailed, boarded, and arrested for being in possession of these illegal items. In this guide, we detail where to safely sell any contraband items and how to increase your chances of not being caught when being scanned.
For starters, it's actually easy to spot if you have any contraband items in your inventory. Contraband items usually have a yellow icon beside their name (shown above) while items with red are considered stolen items.
Starfield Guide – Selling Contraband items safely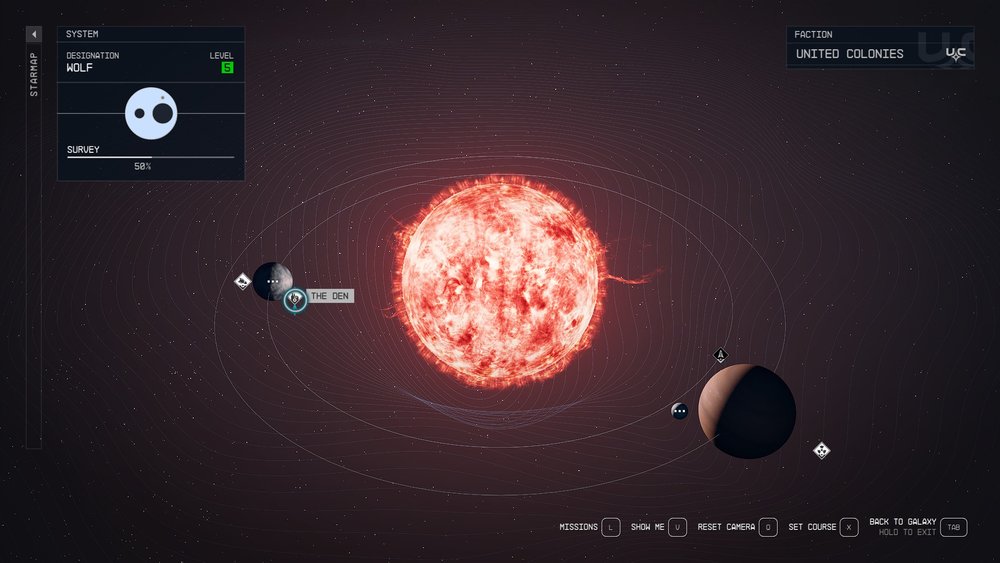 If you wish to sell the contraband items you've found in your journeys your best would be selling them through the Trade Authority as they have no problem taking illegal items off your hands for a price, no matter how absurd they may be. Most major settlements have a Trade Authority vendor, but the problem is once you warp to these places you'll be scanned by UC officials patrolling the space, and if you have zero-to-know protection from their scans you are likely to be caught.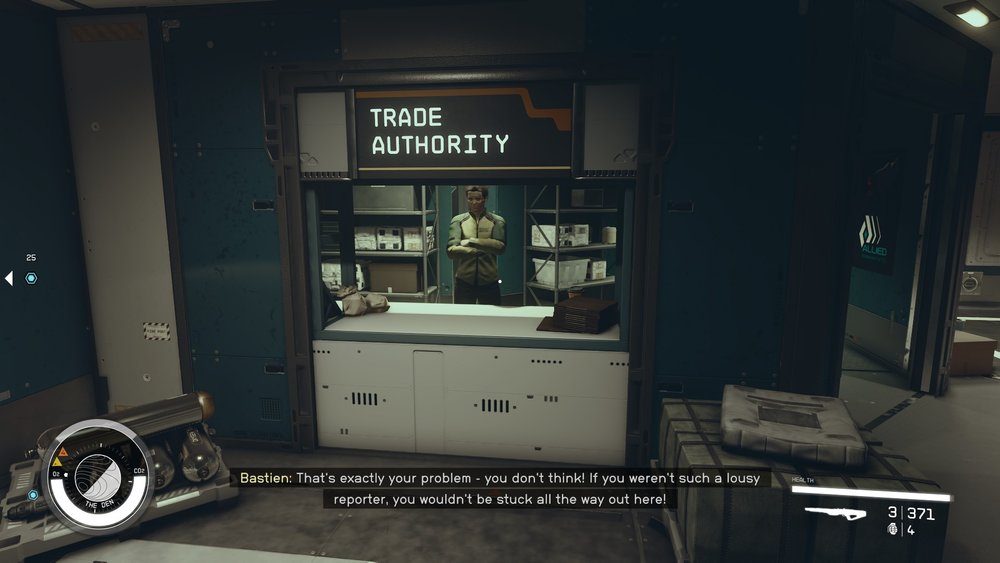 But let's say you don't have any means to lessen the chances of getting caught by their scanners, especially in the early parts of the game. Your best bet would be visiting a world with a settlement not being patrolled and having a Trade Authority vendor, and that would be The Den, a spaceport in the Wolf system. This is the perfect place to do illegal transactions as there's no one to scan your cargo. Dock on The Den and just find the Trade Authority vendor that's right at the entrance to your left.
This is the easiest method to get rid of any contraband items you have in your cargo, but if you find yourself constantly picking up various contraband for quick cash and would like to sell these items anywhere, you'll have to invest in a few improvements not only in your character but in your ship.
Not getting caught with contraband in patrolled areas
Players that want to further improve their life of space crime will have to invest some skill points in the Deception skill as each rank decreases the effectiveness of contraband scans to as high as 50%. The skill also increases the chances of piracy demands to suceed if you choose to be a space pirate.
If you want to increase your chances of not getting caught even further, you can lessen the effectiveness of contraband scans by upgrading your ship with either a shielded cargo hold or having a scan jammer installed on your ship. Places like New Atlantis or Akila City will not have these upgrades for sale, so you'll have to look elsewhere.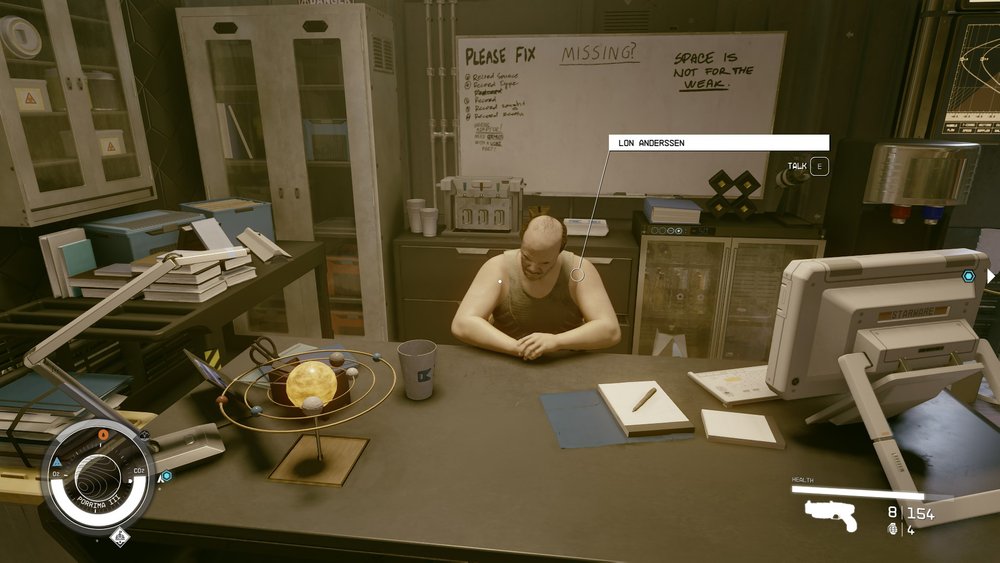 The only place we currently know that sells ship upgrades that help smuggle contraband items is from a guy called Lon Anderssen in the Red Mile on Porrima 3 in the Porrima System. He's the ship vendor in the establishment and is very hard to miss as once you enter through the Red Mile entrance you'll see his office behind reception. He sells both a shielded cargo hold and scan jammers that you can attached to your ship.
But I still get caught with any of those options, why is that?
If you have the Deception skill or any of the ship upgrades, don't expect it to be a sure success as there's always a chance you'll be caught when people attempt to scan you for contraband. All of the options mentioned above simply lessen the chances.
Also, the more contraband you have in your cargo, the higher the chances of getting caught.
---