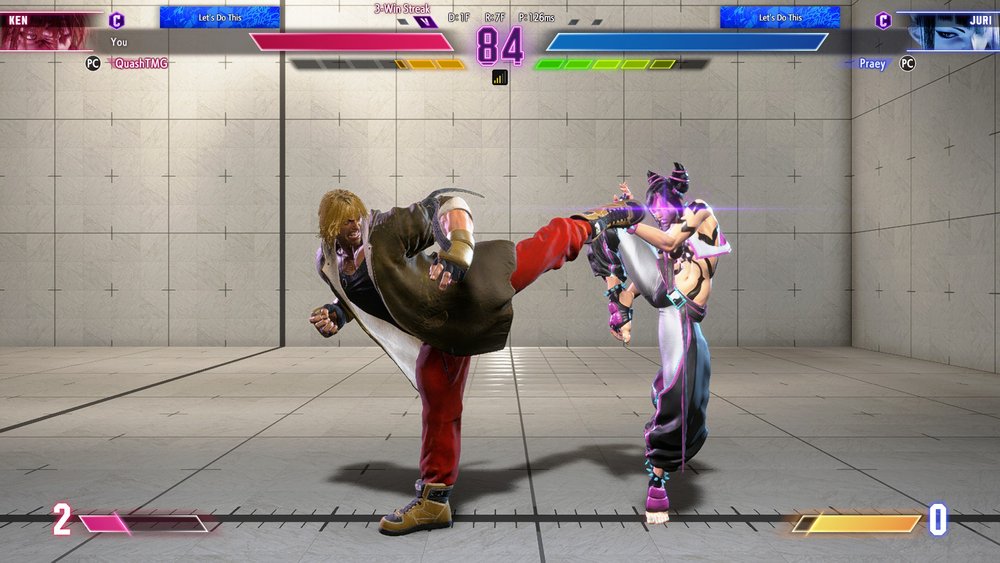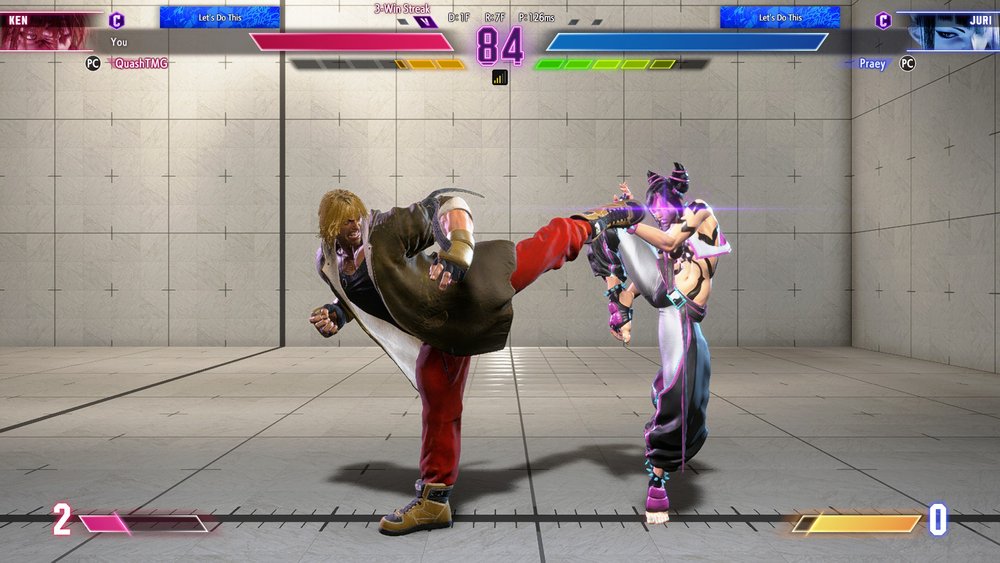 When it comes to fighting games, the true experience is gathering with a bunch of friends that play the same game offline and spend hours having multiple sets against each other. Online has been available as an option for years, but even a single glitch or slowdown can leave a negative impression. But it looks like the gap between online and LAN is now smaller with Capcom's upcoming release. Street Fighter 6's Open Beta demonstrated that it is possible to provide a stable online experience for any player in the world as if you're roaming the floors of a video game arcade store.
Street Fighter 6 online quality can be a big selling point
Capcom unleashed the closed beta build of the highly anticipated fighting game Street Fighter 6 to the world for free on consoles and PC over the weekend and the response so far has been highly positive. One notable aspect is how the game handles latency and the fast transitions between matches. The quick transition from the game's load screen to your first match shows good promise that when Street Fighter 6 officially launches on PS5, Xbox Series X|S, and PC, we might just have a smooth online experience right off the gate.
Based on my experience during the weekend, the online systems feel far better than what Capcom had in Street Fighter V, and it just gives confidence to the company's understanding of delivering a stable online game mode on a worldwide scale. I live in the Philippines and back when SFV was released, there was only a handful of players that are viable options to play online, those in the same country with the occasional Japanese or Chinese players. There were also issues of players in the same country having latency issues depending on their internet service provider. Not great, and you top that off with the fact that everyone else outside your region was not a viable player to play against as you'll likely experience characters teleporting everywhere, making the match unplayable. Not the ideal space, but thankfully that wasn't the case at all in Street Fighter 6.
Battle Hub, the game's online gaming hub for Street Fighter 6 felt like a massive arcade store where I can sit in a cabinet, practice, and get challenged by a player from another part of the world. When I did get challenged, 95% of the time connection felt seamless as there were no significant slowdowns even when playing against opponents with three-bar connectivity (five is the best connectivity between players). This applies to both casual and ranked matchmaking. 
Pressing buttons feel good even on three-digit latency
The rollback netcode for this fighting game seems to be working as intended as there's no struggle to provide precise combo strings or require the player to compensate for lag. It just felt like I was playing someone offline, and it's such a relief that this is the case a few weeks away from release. 
To test it further, I played with a friend that lives in Canada. Usually, a player in the Philippines pairing up with someone in Canada would result in an unplayable match. We were concerned that we might encounter a few issues as we were coming in with a latency of 100 ms, a bit higher compared to an ideal connection that has a stable latency of less than 50 ms. Despite the three-digit latency, the matches were not a problem at all for both sides. Both were doing combos with no issues whatsoever. Our first session was PC vs PC, so we tested this further by me logging in on my PS5 and fighting against him on PC, to test if there would be any issue using cross-play. Fortunately, the experience remained fairly consistent as the only issue was a sudden disconnect from the match. A rare occurrence as we just hoped back into the cabinet and moved on with our session. Hopefully, Capcom lessen those occurrences, so there's definitely room for improvement.
This is a very good sign for Capcom. Although the open beta might not perfectly reflect the actual influx of players on launch day, it's good to see that at least in a stable and normal environment, the Street Fighter community might finally have a reliable online game mode that your skills in this fighting game won't feel different online compared to when you eventually play offline. 
Street Fighter 6 will launch on June 2, 2023.
---