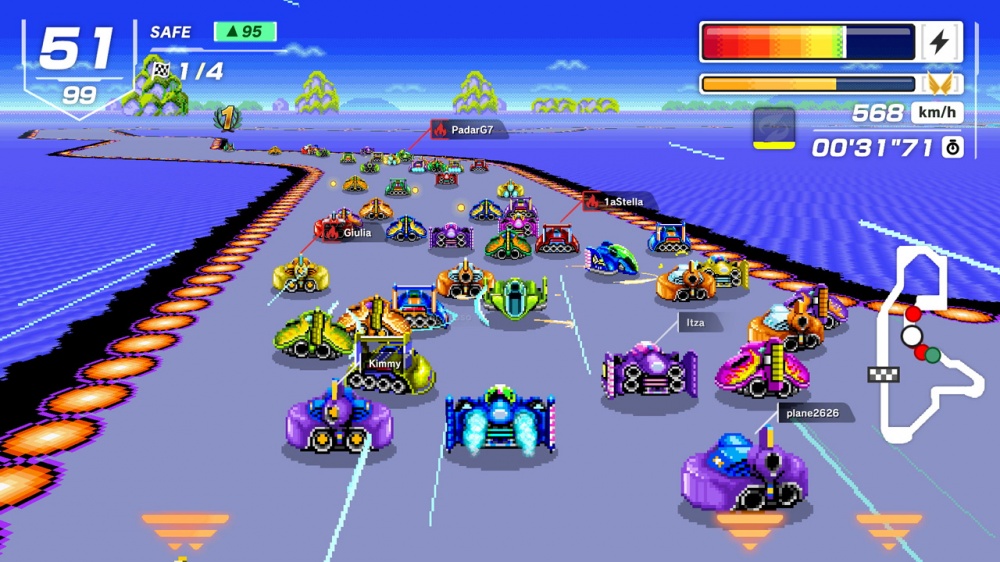 Hello gentle readers, and welcome to the SwitchArcade Round-Up for September 15th, 2023. Well, yesterday was something, wasn't it? Certainly a lot of games in that Direct, though one can get the feeling that the Switch is on its gentle descent in this seventh year. We summarize the games seen in the presentation, then go on to the many new releases of the day. As usual, we finish things up with the lists of new and outgoing sales. Let's get to it!
News
A Quick Summary of the Nintendo Direct
Hm, I wrote that header, now let's see if I can live up to it. In terms of new Switch games we've got Mario vs. Donkey Kong (a remake of the GBA game), Horizon Chase 2, Super Crazy Rhythm Castle, Spy x Anya: Operation Memories, Another Code: Recollection (remaking both Another Code games), SaGa Emerald Beyond, Tomb Raider 1-3 Remastered, Trombone Champ, Battle Crush, Wartales, Contra: Operation Galuga (by WayForward!), Unicorn Overlord (by Vanillaware!), Bandle Tale, Song of Nunu, Wargroove 2, Dave The Diver, and Paper Mario: The Thousand Year Door. We also got updates or more information about previously announced games Prince of Persia: The Lost Crown, Super Mario RPG, Princess Peach: Showtime!, Detective Pikachu Returns, Luigi's Mansion Dark Moon HD, WarioWare: Move It!, and Eiyuden Chronicle: Hundred Heroes. In terms of DLC, we saw stuff for Splatoon 3, Eastward, Mario Kart 8 Deluxe, and Among Us. Finally, a Sora Amiibo is on the way! I know, that's less of a summary and more of a list, but the video is right up there if you want more info.
New Releases
F-Zero 99 (Free with Nintendo Switch Online Subscription)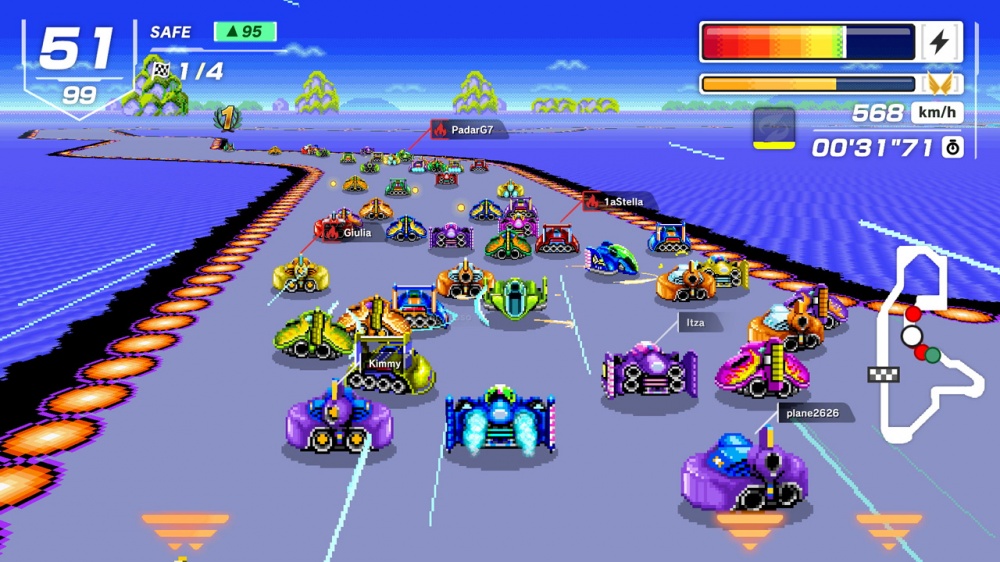 What? Oh, this is pretty great. F-Zero is back in battle royal form, and it actually fits the game really well. This game adopts the Super NES aesthetic but is actually a proper 3D game as near as I can tell. Anyway, you race against 98 other people to see who can come in first. What could possibly go wrong? Like the other Game Number games Nintendo has put out, this one is for Nintendo Switch Online subscribers only. If you have a subscription, head onto the eShop, download it, and give it a try.
Another Crusade ($19.99)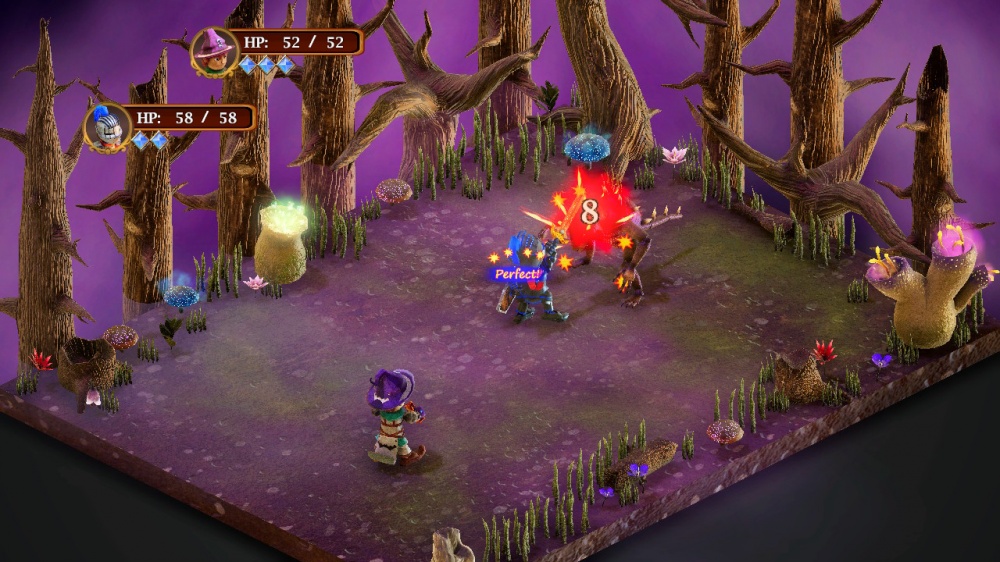 Another one? I feel like the first one caused enough trouble, but here we go again! This is a fantasy RPG of sorts set in a world of sentient puppets that combines turn-based combat with some good old-fashioned isometric platforming. Kind of like Super Mario RPG, I guess. It even has the timing-based button presses for extra damage or better defense. I haven't had a chance to play this one yet, unfortunately. As such, I can't really say whether or not the game is as good as it appears to be. Points for potential, at least.
NASCAR Arcade Rush ($49.99)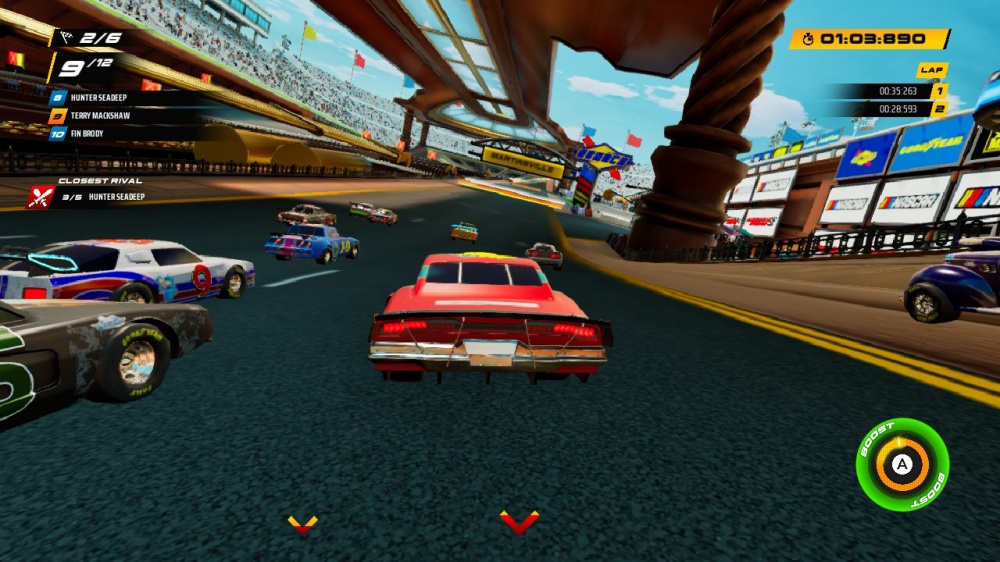 A NASCAR arcade-style racer? How has no one ever thought of this kind of idea for a game before? Maybe they could have a soundtrack with a guy singing things about blue skies or rolling starts or something. Well, this is Game Mill, not that other company. Keep expectations in check. Really, really in check. At the very least, you can't knock its content. You get several real NASCAR tracks with some extra twists thrown in for that arcade magic, a wide selection of cars drawn from stock car racing history, plus a bunch of customizations. Single player offers three modes covering the usual stuff, and there's support for up to twelve players via online multiplayer. Will it fly sky high, or is it G-A-M-E-O-V-E-R? I'm not punting fifty bucks to find out.
Horizon Chase 2 ($24.99)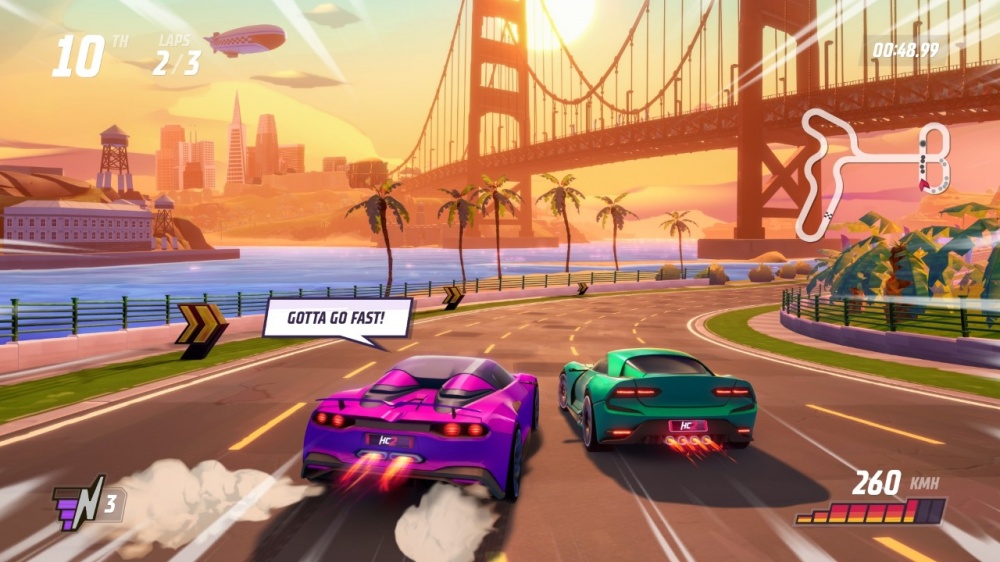 This felt like an inevitability, and here we are. The Apple Arcade sequel to Horizon Chase is now available on Switch, with all the cars, courses, and modes intact. It looks fantastic and that amazing Barry Leitch soundtrack is here and spraying the nostalgia fire hydrant all over everything. I loved this on iOS, and I love it here. If you like arcade-style racing, it's a must-have. Mic dropped.
Wartales ($39.99)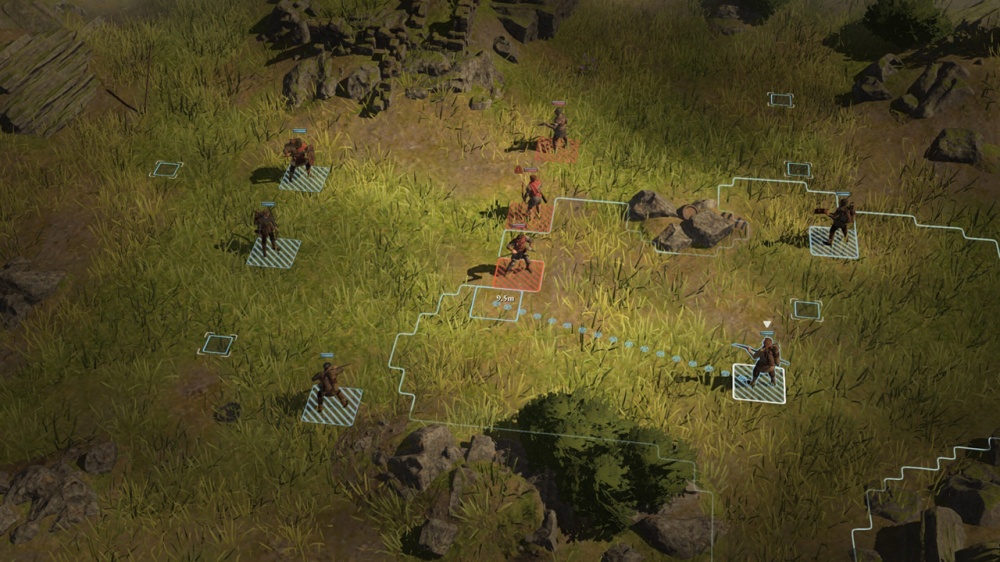 Not pony tails or cotton tails but Wartales, a-woo-woo! This one has been out for a bit on other platforms and it's been quite well-received overall. You lead a group of mercenaries in an incredibly bleak world, trying to survive and find your fortune any way you can. Travel an open world, engage in tactical turn-based combat, and do whatever your clients ask of you. Maybe you'll even make some friends along the way. You can actually play this game in a group of up to four players via local wireless multiplayer, but I think every player is going to need their own copy of the game to do that. Still, that's a cool feature. I would like to review this one if I can, so you might be hearing more from me on it.
Trombone Champ ($14.99)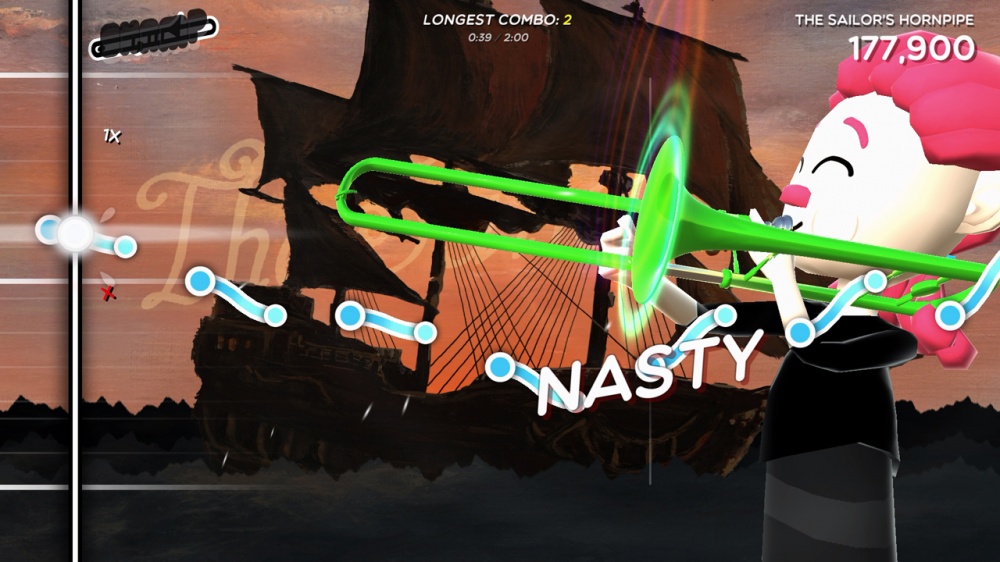 Oh gosh, here we go. Trombone Champ is a music game that isn't afraid to let you sound like a complete bozo, and it manages to extract a lot of charm from that. Play more than forty-five songs from different genres, using your choice from a few different control methods. There's even one where you use the IR sensor on your Joy-Con so you can pretend you're playing a real imaginary trombone. If you really want some hot tunes, bring in a few friends or family members for four-player local multiplayer jam sessions. An enjoyable enough game on its own merits, but there are a bunch of cool secrets to find on top of all of that.
qrth-phyl ($10.99)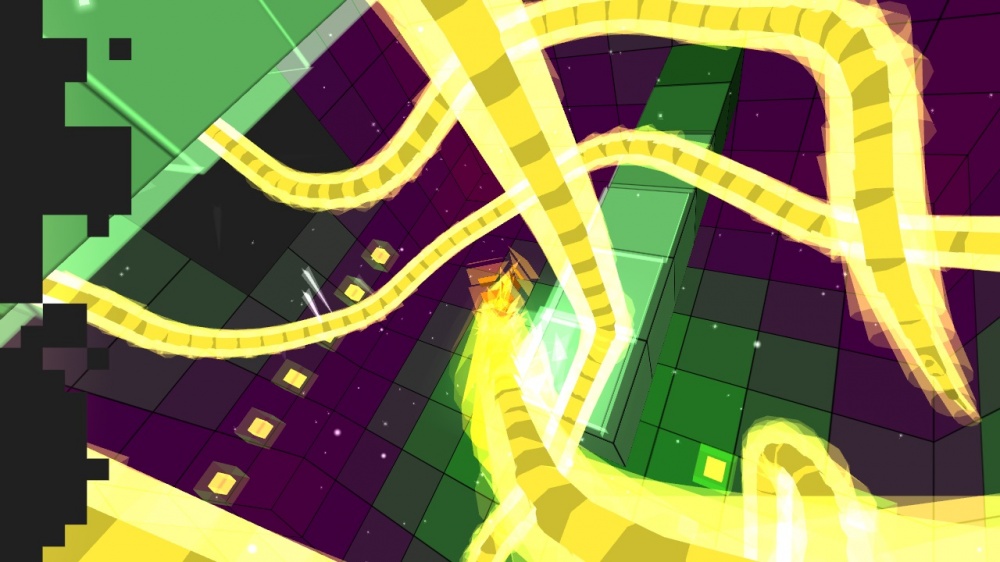 The game description throws around the word 'documentary' a lot, and I really want to post that picture of Inigo Montoya from The Princess Bride because I do not think that word means what the developers think it means. What you get here is two variants of the classic Snake game. One is a usual 2D presentation except that the surfaces you are on occasionally have multiple sides to them that you can move around to. The other is a true 3D take on Snake and it is quite disorienting and doesn't work all that well. The presentation is really slick here, which is what makes the endeavor come together. I think you have to really love Snake to get much out of it, but if you do? Sure, this is a cool variant.
Baby Shark: Sing & Swim Party ($39.99)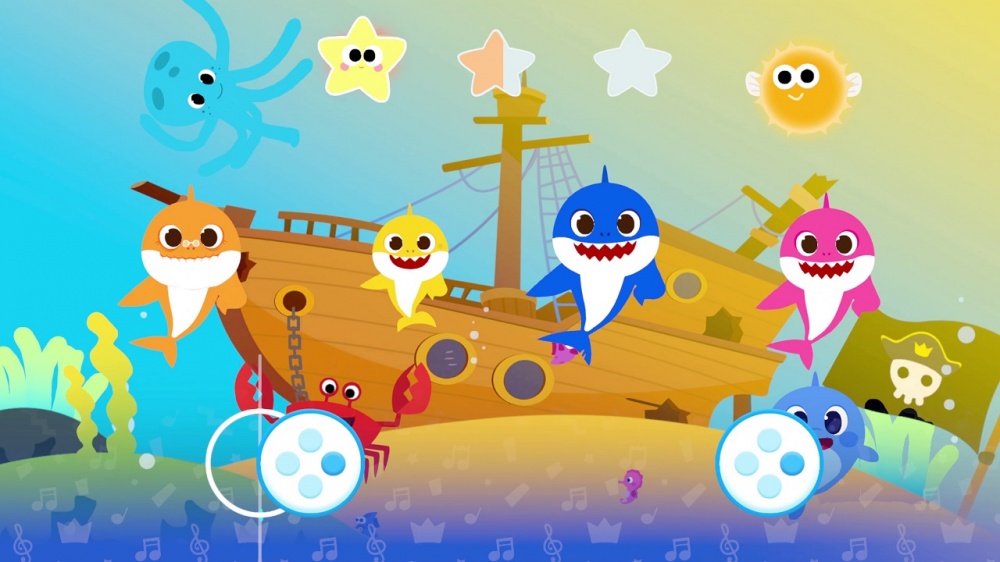 The nice part of being a middle-aged guy living in Japan is that I have never once in my life heard the Baby Shark song that seems to have driven so many people mad. If you're nostalgic for it, here you go. It's a rhythm/minigame affair that follows the Shark Family, and you can bet you're going to hear that song more than once during the course of playing through it. Up to four players can join in via local multiplayer, which makes this one for the whole family to enjoy.
Sakura MMO Extra ($9.99)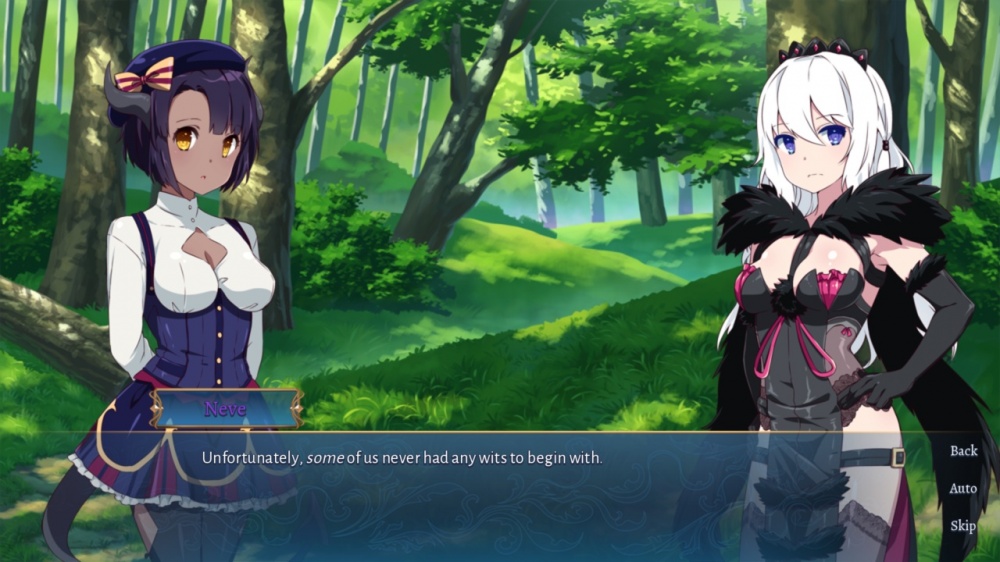 Another Sakura visual novel, this one set in the MMO universe established in previous titles. In this one, the heroes decide to become maids working in a maid cafe for some reason. I'm not going to demand any rigorous logic from this series, and you shouldn't either. You come for the cute ladies, and that's what you'll get. Nothing more, nothing less.
Super Brawl Rush ($4.99)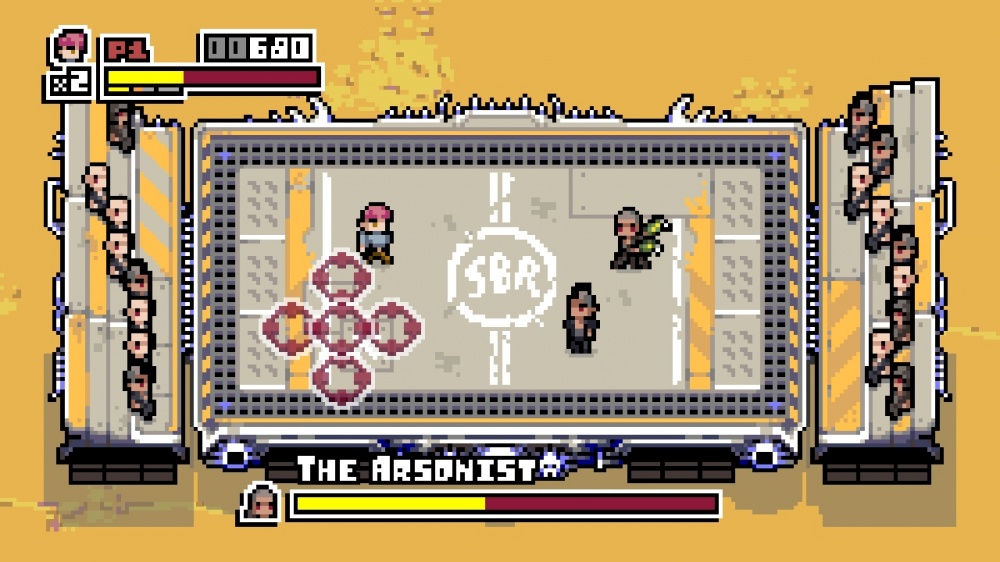 I don't know, this one isn't really speaking to me. It's an action game where you have to battle through swarms of weirdos in a post-apocalyptic brawler. A second player can join in via local multiplayer, so I guess that's something. There are also car chases? I suppose this is perfectly fine for a five dollar game, if I'm being properly fair. There are plenty of great beat-em-ups on the Switch, and I just don't think this does enough to compete. You might feel differently.
Lies as a Starting Point ($8.00)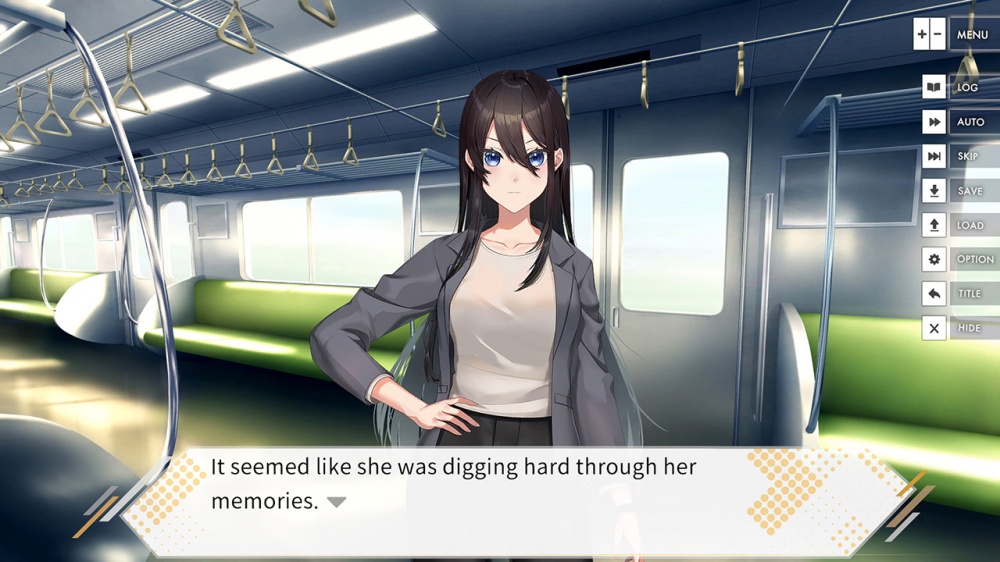 A visual novel about relationships and the lies people tell in them. While riding a train with her girlfriend Nozomi, Kanata hears tales of three couples through Nozomi's own recollections. But is she telling the truth? Where are the lies in her stories, and what do they mean? Eight bucks and some time will give you the answer.
Word Web by POWGI ($7.99)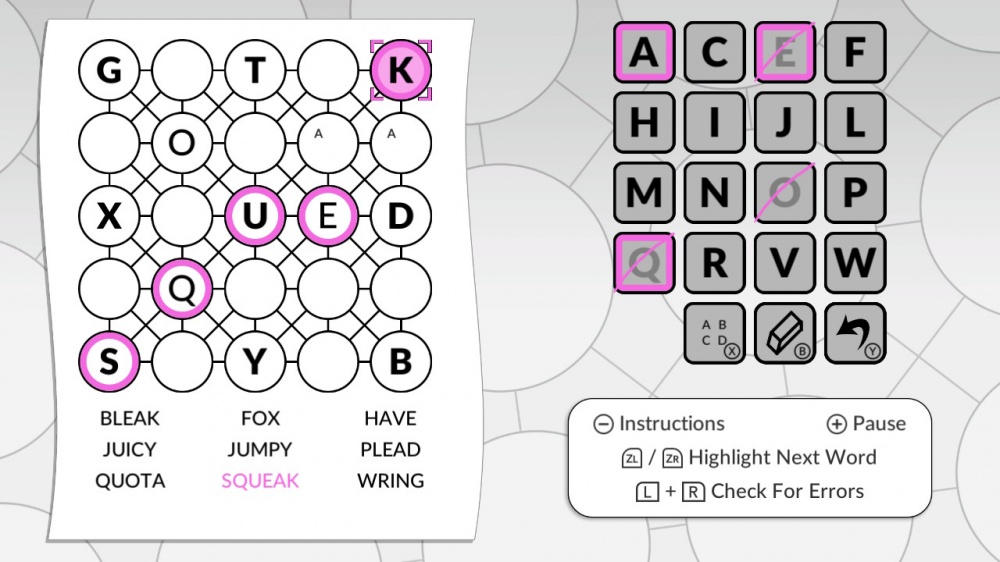 Lightwood's latest word puzzler is an adaptation of Gogen, but with the requisite terrible jokes after clearing each puzzle. You're given a board, some letters, and some words. Your goal is to arrange the letters on the board such that all of the words can be made along continuous paths. It's a nice challenge. If you like your word games, this might be worth considering.
HexaWars ($9.99)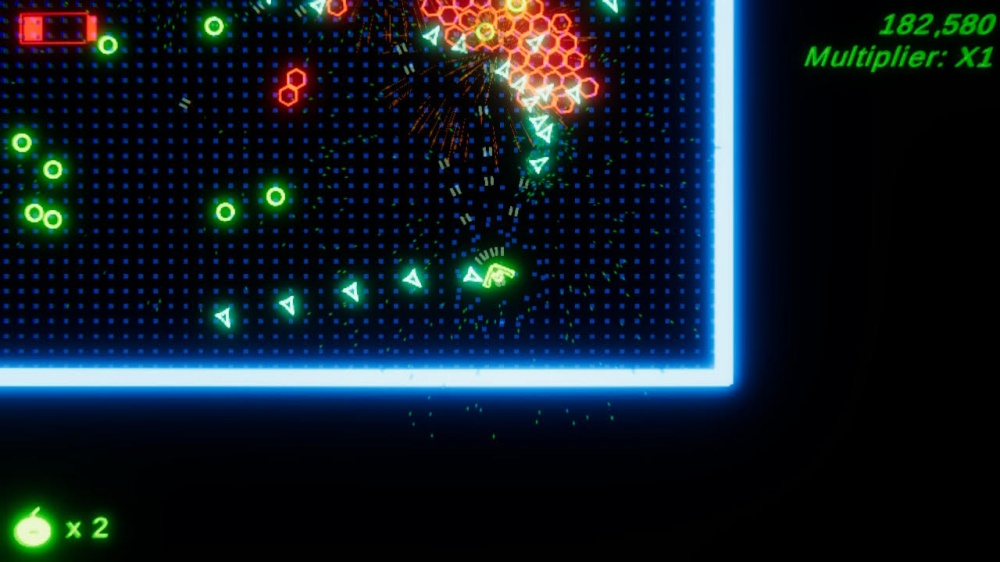 No two ways about it, this is a Geometry Wars homage that hews very close to the bone. But given that the current owner of that property seems to have no interest in reviving it, we take what we can get. And what we can get is HexaWars.
Railed Up ($5.99)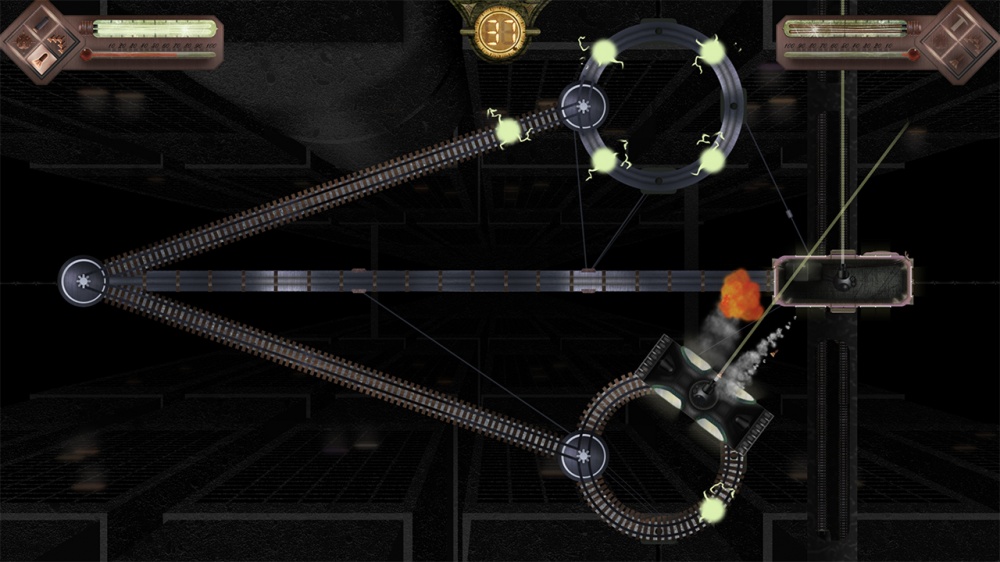 An odd action game I'm still trying to wrap my head around. It's kind of a shooter, but you're doing your shooting from a train and as such you can only fire at certain places depending on where you are on the track. Certainly an off-beat pick if you're looking for one.
Bright Side: Riddles and Puzzles ($7.99)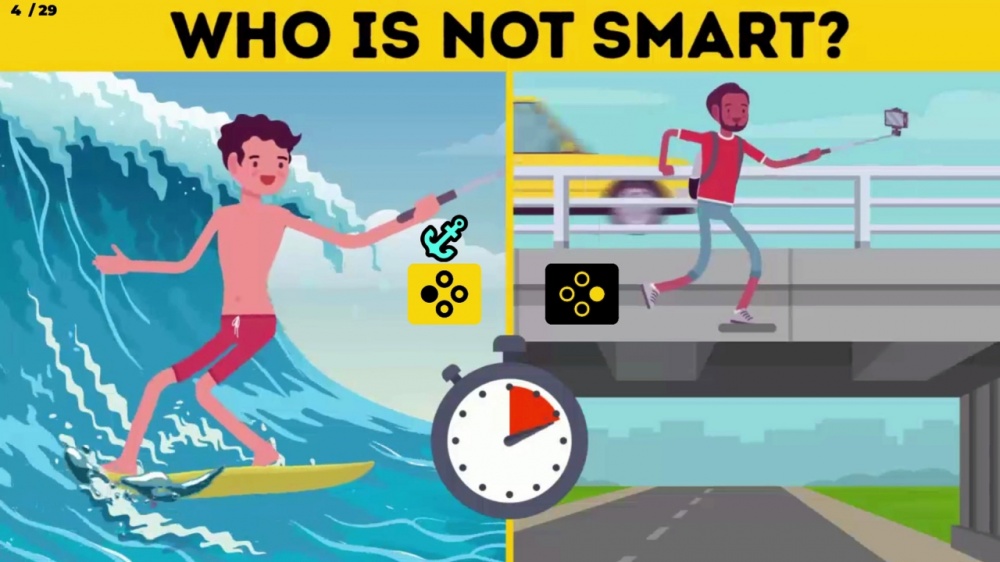 Up to four players via local multiplayer can enjoy this party game, which basically boils down to figuring out which of the two pictures you're presented with fits the stated criteria. It doesn't seem very fancy, but I suppose it doesn't have to be for eight bucks.
The Bin Bunch
Bingo ($9.99)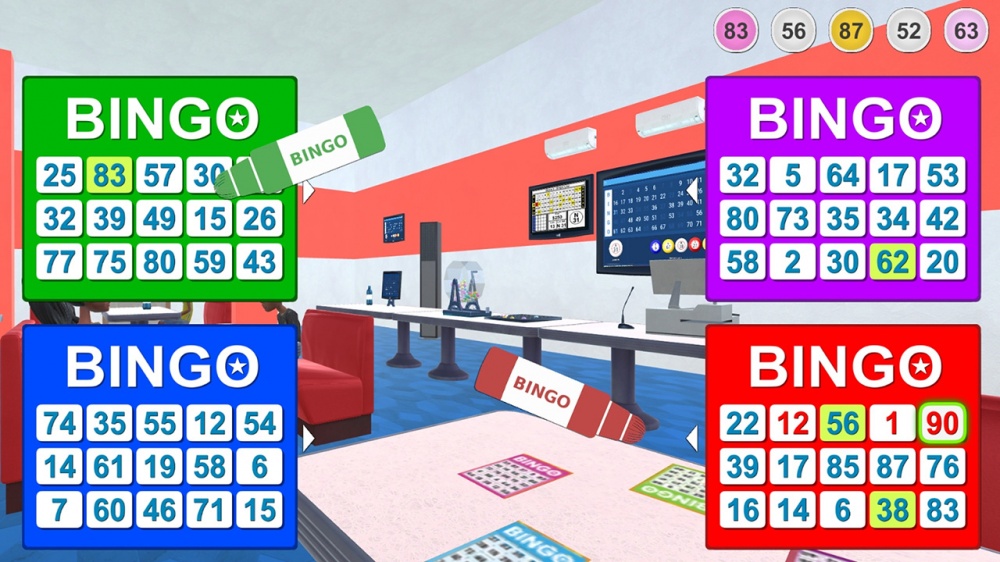 Cube Airport ($10.00)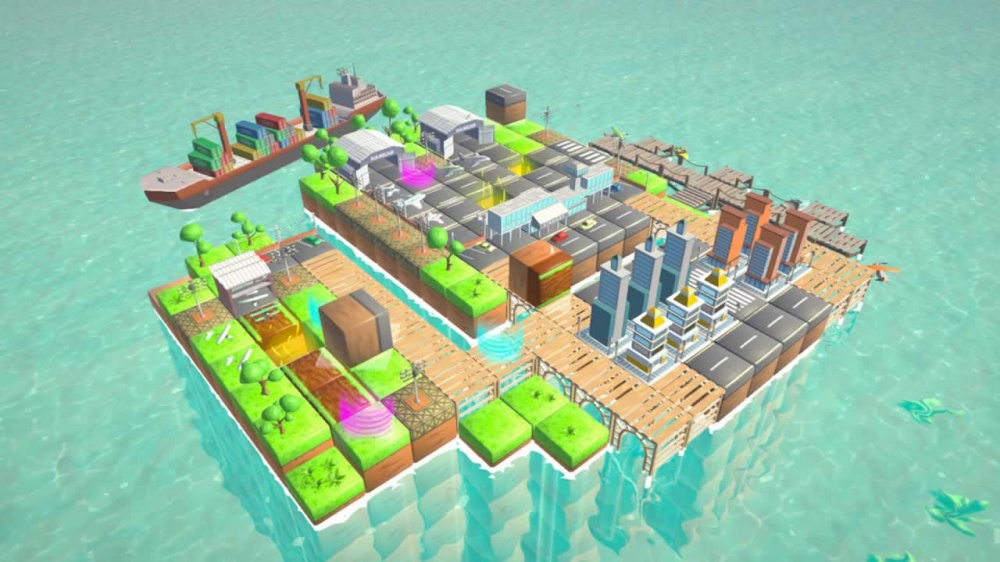 Item Tower ($1.50)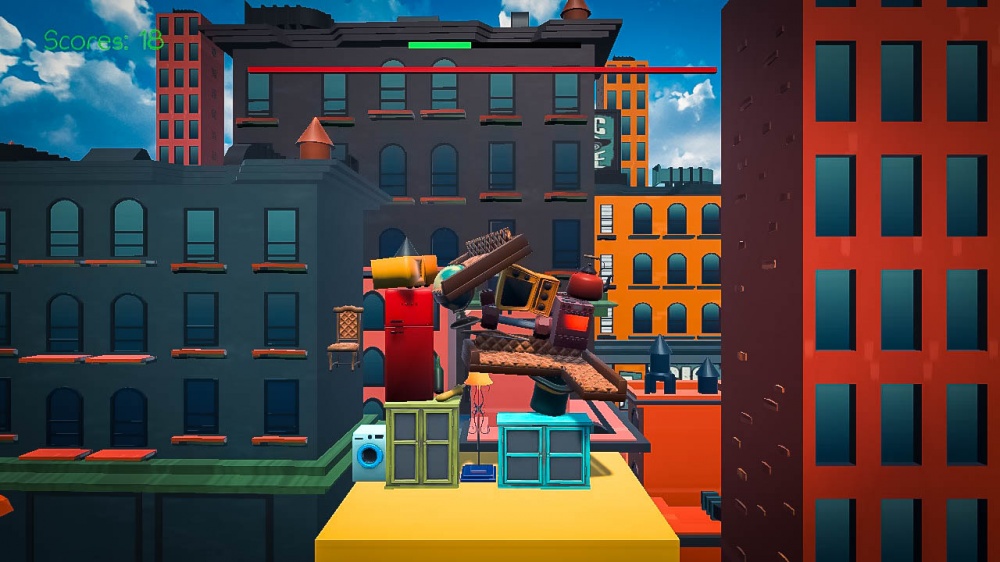 Wire Lips ($6.99)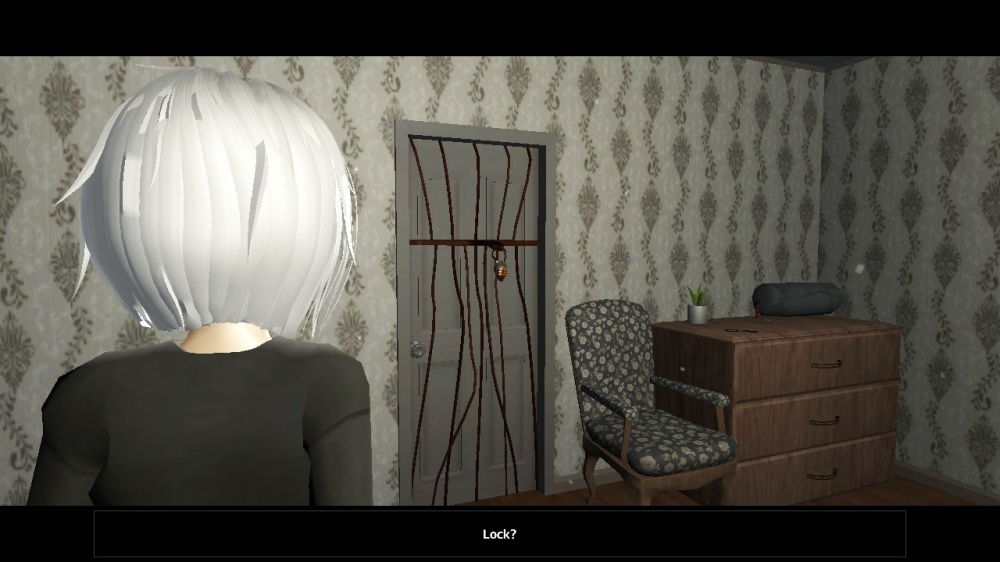 Anime Sexy Girl Puzzle – Hentai Game History Adventure ($14.99)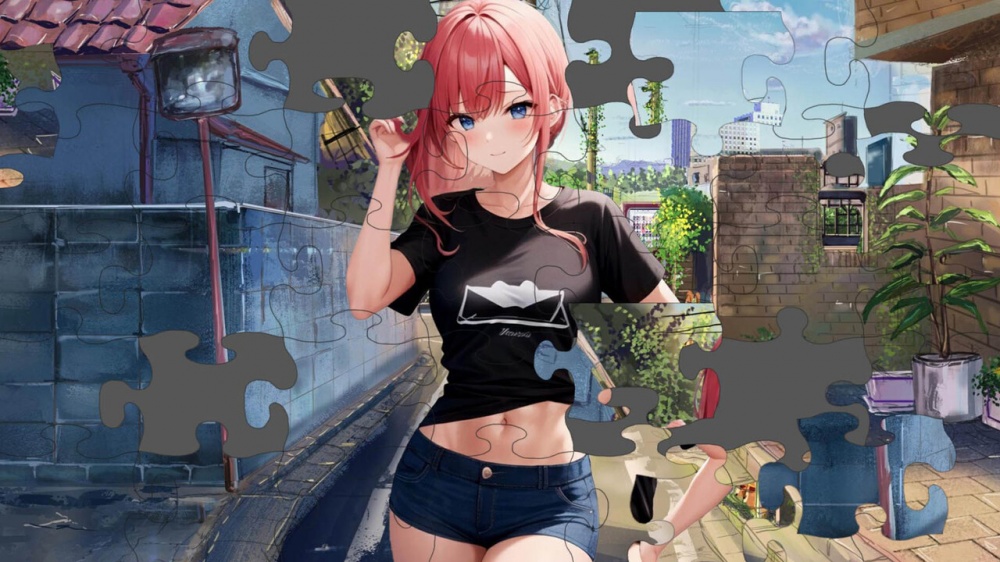 Princess Bubble Story ($10.00)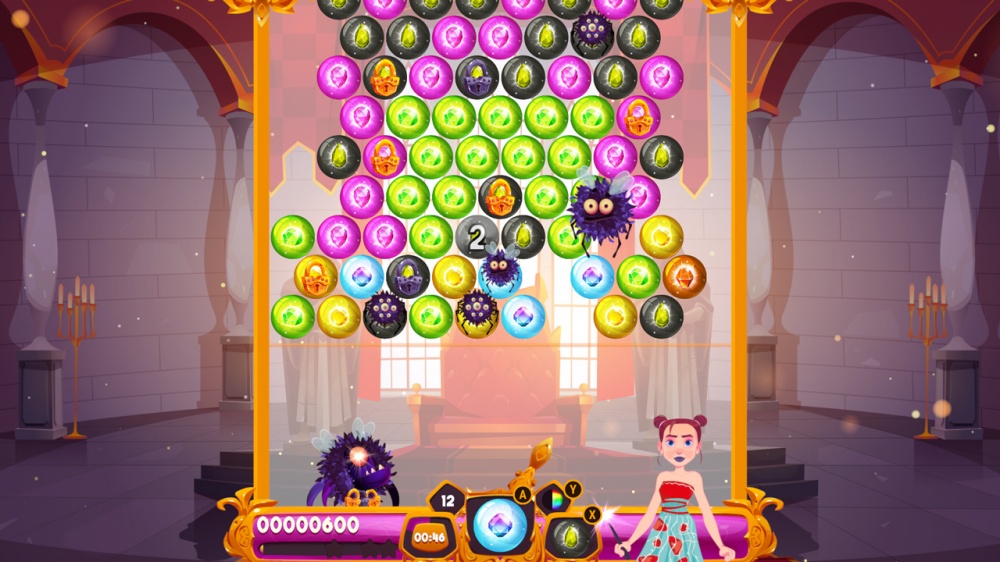 League of Champions Soccer 2024 ($7.99)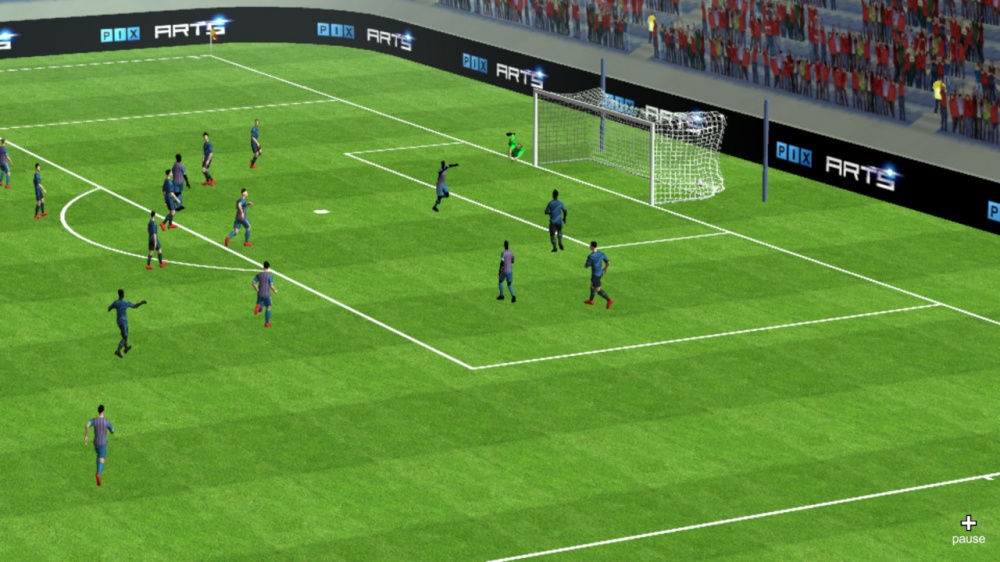 Sales
(North American eShop, US Prices)
Some interesting sales today, including Unidentified Falling Objects, John Wick Hex, and Atelier Sophie 2. Over in the outbox, the main thing to keep your eye on are the Pixel Game Maker Series titles. Some of them are pretty fun, especially the Game Boy homage Game Buddy titles. Thunder Striker and Rumble Dragon are the two that tickled me best, but you should have a look and see what jumps out at you.
Select New Games on Sale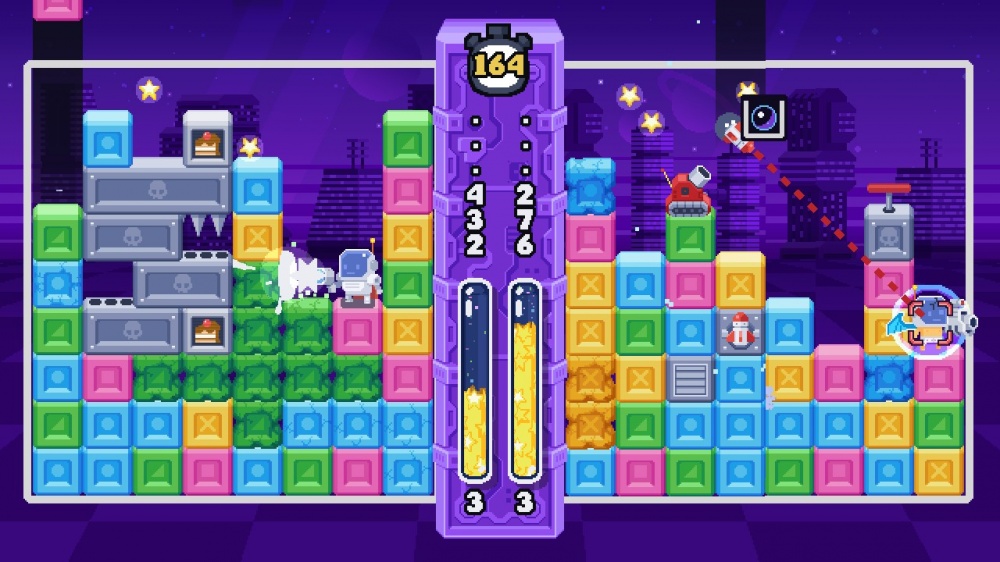 Unidentified Falling Objects ($9.99 from $14.99 until 9/19)
Catlateral Damage Remeowstered ($4.99 from $14.99 until 9/19)
Horizon Chase Turbo ($3.99 from $19.99 until 9/21)
Monster Train First Class ($9.99 from $29.99 until 9/22)
John Wick Hex ($2.99 from $19.99 until 9/22)
Harmony: The Fall of Reverie ($12.49 from $24.99 until 9/23)
Goosebumps: Dead of Night ($9.89 from $29.99 until 9/27)
Wayward Strand ($11.99 from $19.99 until 9/28)
Beat Souls ($2.99 from $9.99 until 9/29)
Rogue Explorer ($2.39 from $7.99 until 9/29)
ESCHATOS ($16.19 from $26.99 until 9/29)
Loop8: Summer of Gods ($29.99 from $49.99 until 9/30)
ARK: Ultimate Survivor Edition ($29.99 from $49.99 until 10/2)
Aery – Flow of Time ($4.99 from $9.99 until 10/3)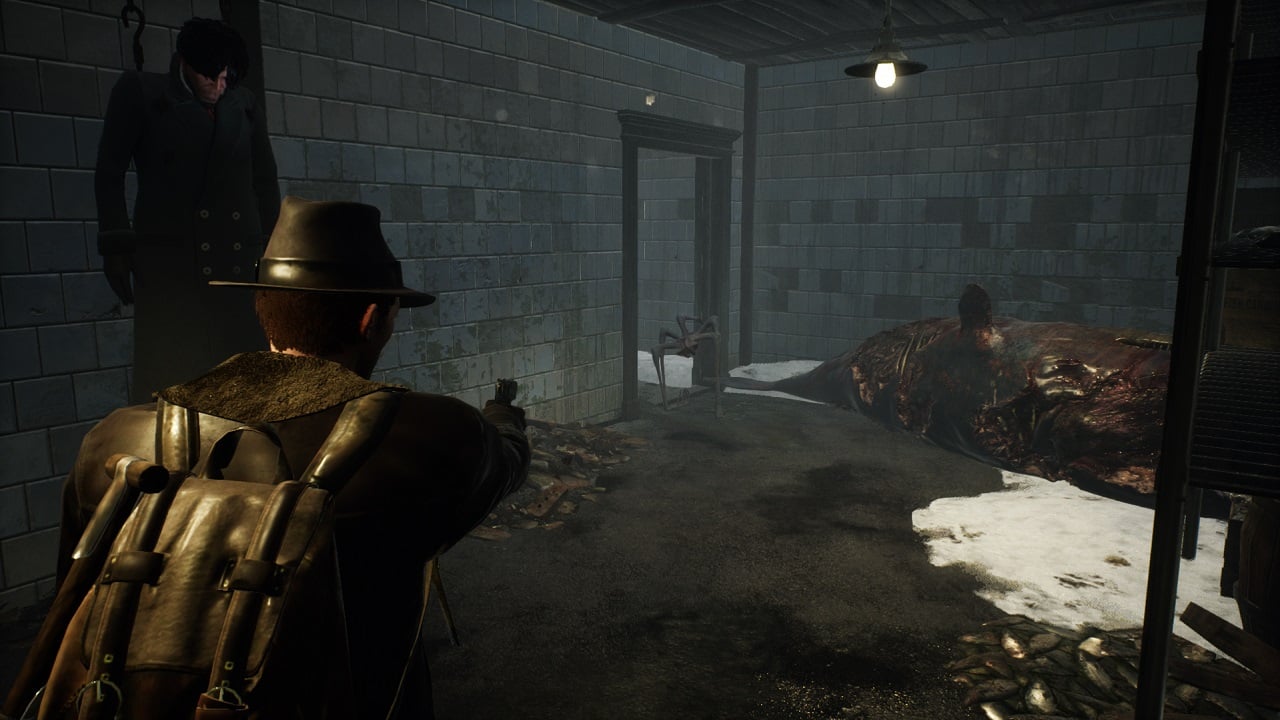 The Sinking City ($7.49 from $49.99 until 10/5)
Gibbon: Beyond the Trees ($2.99 from $14.99 until 10/5)
Alekon ($3.99 from $15.99 until 10/5)
Magical Drop VI ($23.99 from $29.99 until 10/5)
Retro City Rampage DX ($4.99 from $14.99 until 10/5)
Shakedown: Hawaii ($4.99 from $19.99 until 10/5)
Bus Simulator City Ride ($20.99 from $34.99 until 10/5)
Atelier Sophie 2 ($35.99 from $59.99 until 10/6)
Blue Reflection Second Light ($29.99 from $59.99 until 10/6)
Samurai Warriors 5 ($29.99 from $59.99 until 10/6)
Fairy Tail ($35.99 from $59.99 until 10/6)
Ninja Gaiden: Master Collection ($27.99 from $39.99 until 10/6)
Sales Ending This Weekend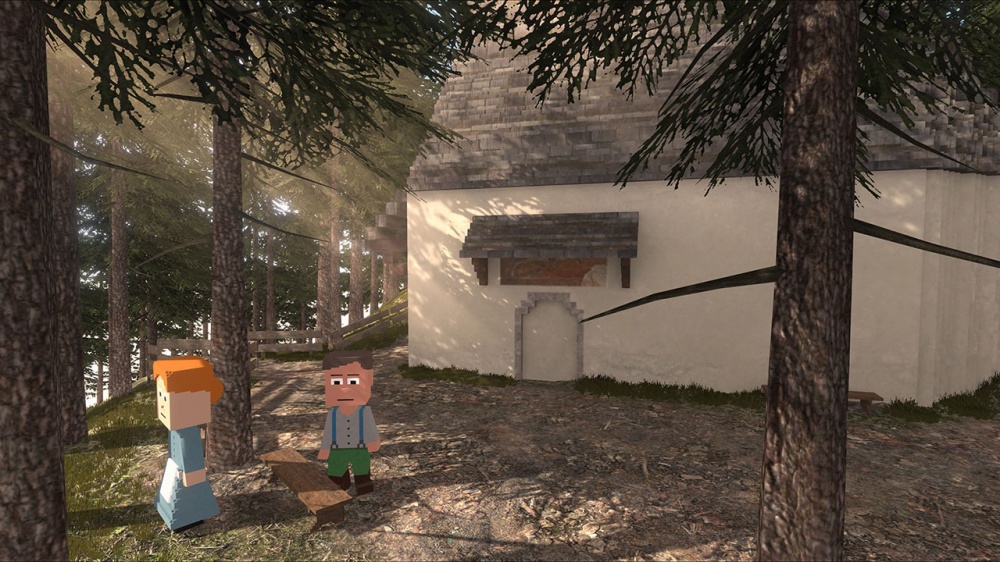 A Painter's Tale: Curon, 1950 ($6.29 from $6.99 until 9/16)
Agatha Christie Collection ($18.74 from $29.99 until 9/16)
Airplane Flight Simulator ($3.74 from $14.99 until 9/16)
Alfred Hitchcock Vertigo ($9.99 from $19.99 until 9/16)
Beyond a Steel Sky ($15.99 from $39.99 until 9/16)
Drag Sim 2020 ($1.99 from $14.99 until 9/16)
My Universe – Interior Designer ($11.99 from $29.99 until 9/16)
Ship Simulator ($1.99 from $14.99 until 9/16)
Smurfs Kart ($19.99 from $39.99 until 9/16)
Taxi Simulator ($1.99 from $14.99 until 9/16)
Clone Drone in the Danger Zone ($7.99 from $19.99 until 9/17)
Hell's High Harmonizers ($5.39 from $11.99 until 9/17)
Magicians' Chase: Missing Curry Recipe ($4.04 from $8.99 until 9/17)
PGMS Biggerman.io ($3.62 from $5.49 until 9/17)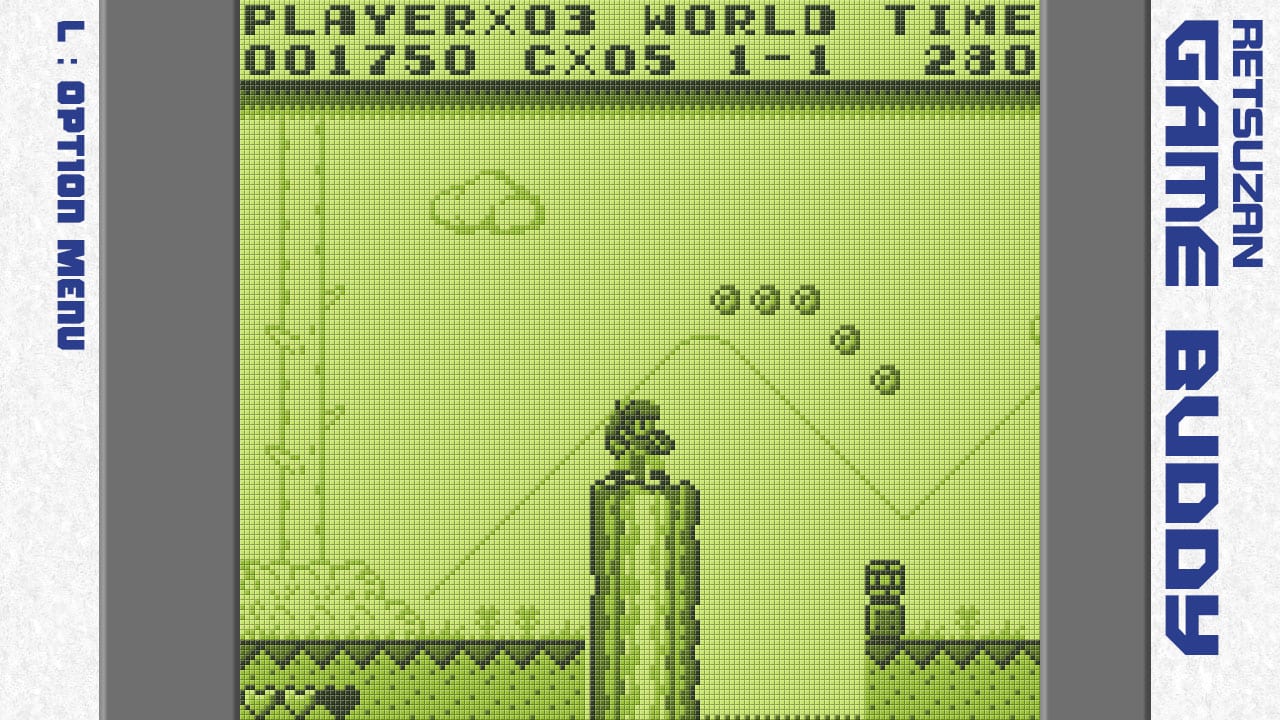 PGMS Cham the Cat Adventure ($7.25 from $10.99 until 9/17)
PGMS Dandan Z ($7.99 from $9.99 until 9/17)
PGMS Fish Tornado ($3.29 from $4.99 until 9/17)
PGMS Jewelinx ($5.27 from $7.99 until 9/17)
PGMS Medium-Naut ($7.49 from $14.99 until 9/17)
PGMS Oma2ri Adventure ($3.26 from $4.95 until 9/17)
PGMS Oumuamua ($6.59 from $9.99 until 9/17)
PGMS Puzzle Pedestrians ($7.49 from $14.99 until 9/17)
PGMS Rumble Dragon ($7.91 from $11.99 until 9/17)
PGMS Thunder Striker ($7.91 from $11.99 until 9/17)
PGMS Verzeus ($9.59 from $11.99 until 9/17)
That's all for today and this week, friends. We'll be back next week with some new games, more sales, some reviews, and some news. I also have the Tokyo Game Show next week, so we'll have to see how all that goes as far as maintaining my weekdaily schedule. I hope you all have a great weekend, and as always, thanks for reading!