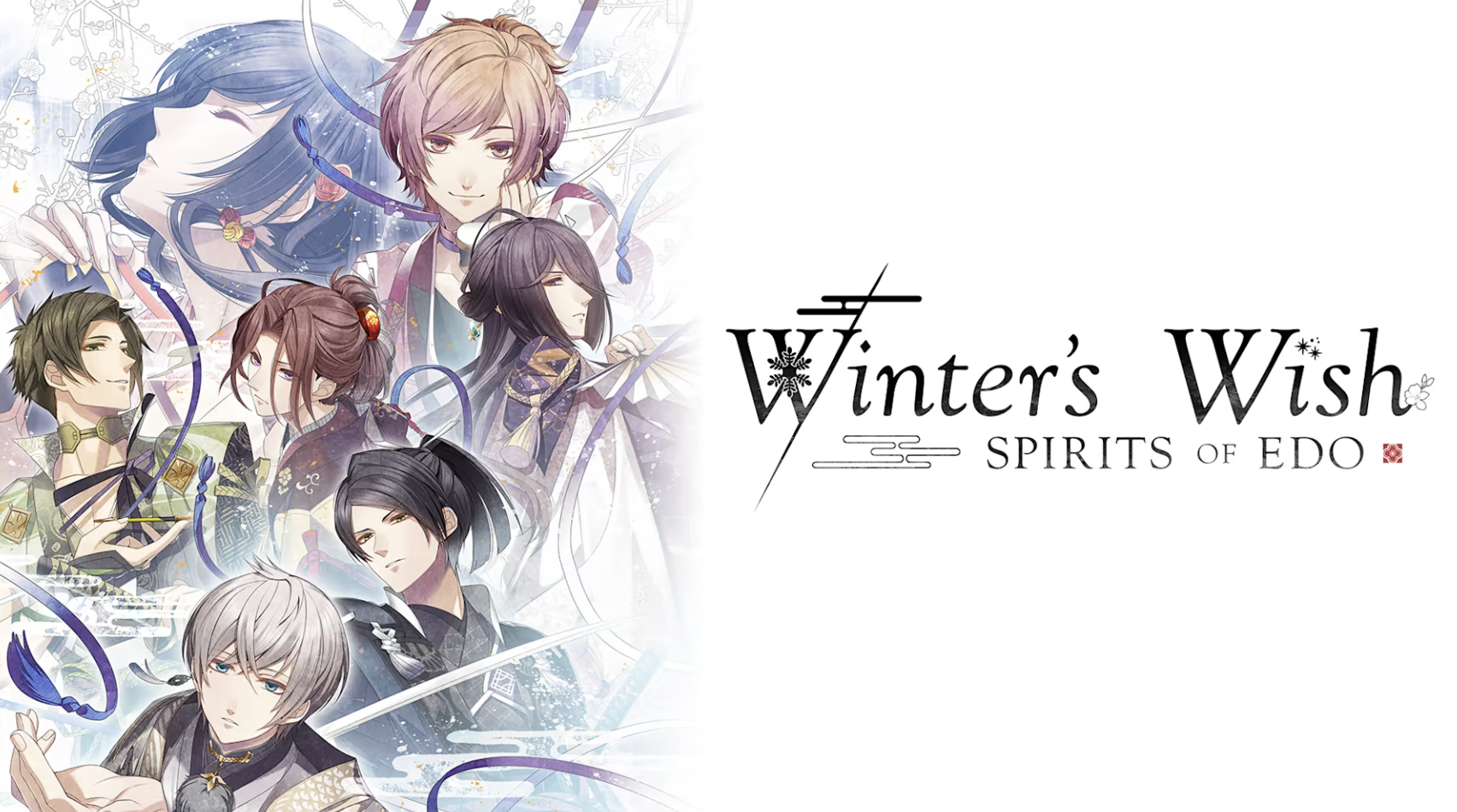 Hello gentle readers, and welcome to the SwitchArcade Round-Up for May 22nd, 2023. Happy Victoria Day, my fellow Canadians. Enjoy celebrating Queen Victoria by sleeping in and, I don't know, buying some turtle wax at Canadian Tire or something. In today's article, we've got a few reviews. Our pal Mikhail has his take on Winter's Wish: Spirits of Edo, and I've got my evaluations of Murtop and Cyber Citizen Shockman. After that, we've got some new releases to check out, plus the new and expiring sales for the day. Let's get to it!
Reviews & Mini-Views
Winter's Wish: Spirits of Edo ($49.99)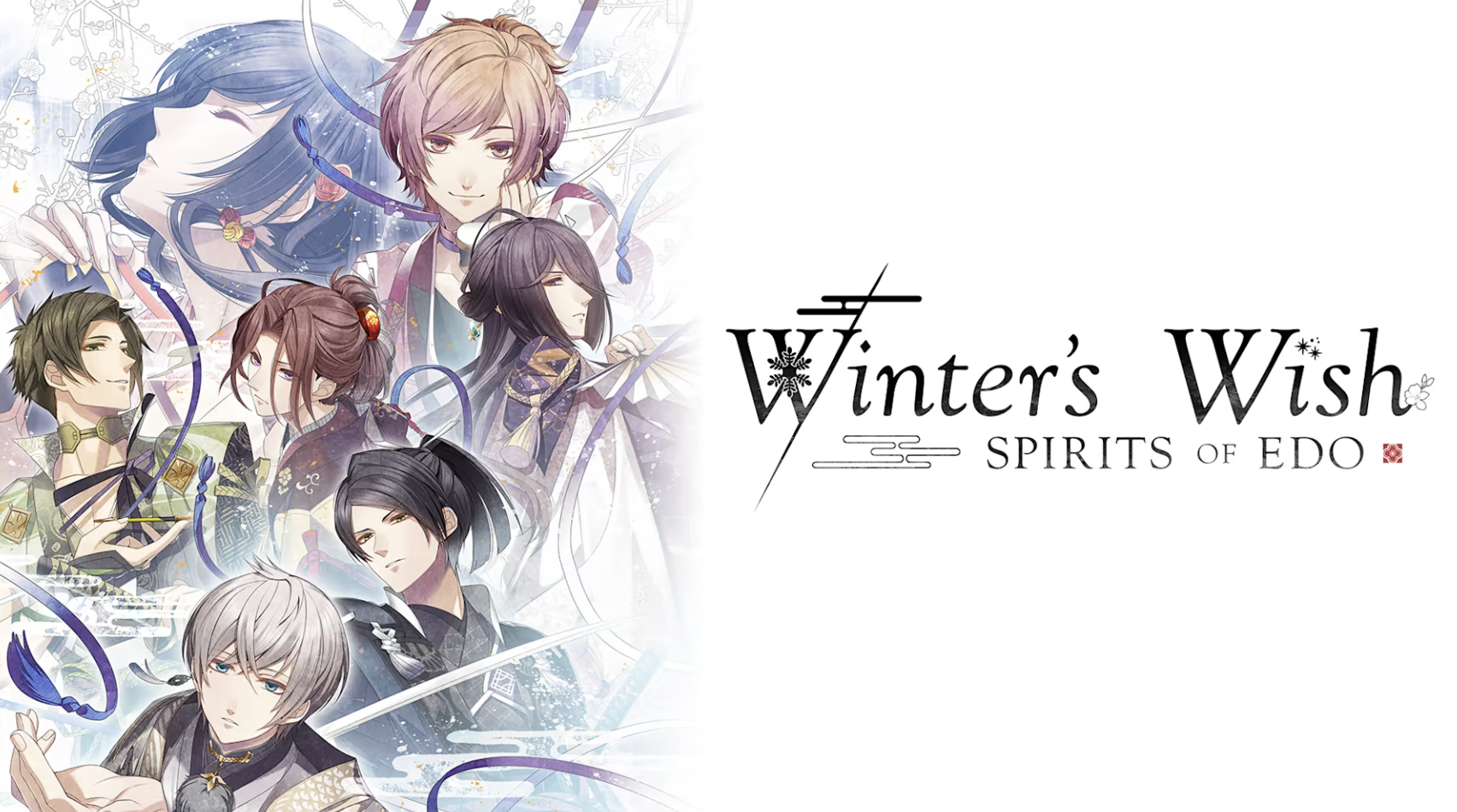 Aksys Games' second otome release of the year is a new localization in the form of Winter's Wish: Spirits of Edo from Idea Factory and Watanabe Entertainment. While the recent Norn9 Switch release was improved over the original Vita localization, I've come into Winter's Wish: Spirits of Edo completely fresh. If you've been a fan of historical otome games like Hakuoki or Birushana, this is another home run.
Set in 1716, Winter's Wish: Spirits of Edo follows the story of a girl (default name Suzuno) born with the ability to see a black thread before a disaster occurs. Suzuno learns she is needed by the Oniwaban, a special group trying to control monsters and maintain peace. The routes in this otome story revolve around the warriors in the Oniwaban with less of a focus on obvious romance across the various routes.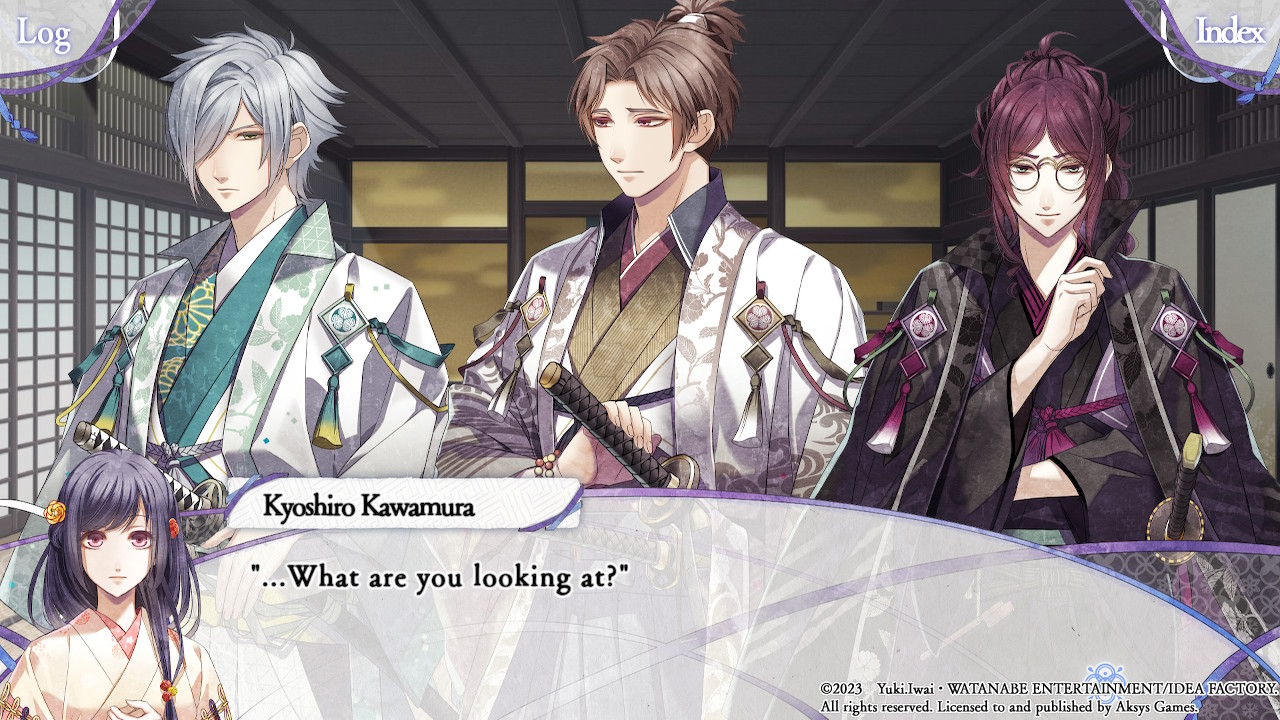 Visually, it is gorgeous with superb character designs that are elevated by their voice acting. The voice acting is in Japanese only as expected. Once you finish a route, you will unlock the ability to replay specific parts and also a gallery like menu to listen to music, watch cut-scenes, and more.
While some routes felt like they didn't do as much as the others, Winter's Wish: Spirits of Edo is another strong otome release from Aksys Games that is an easy recommendation to fans of historical settings and otome games.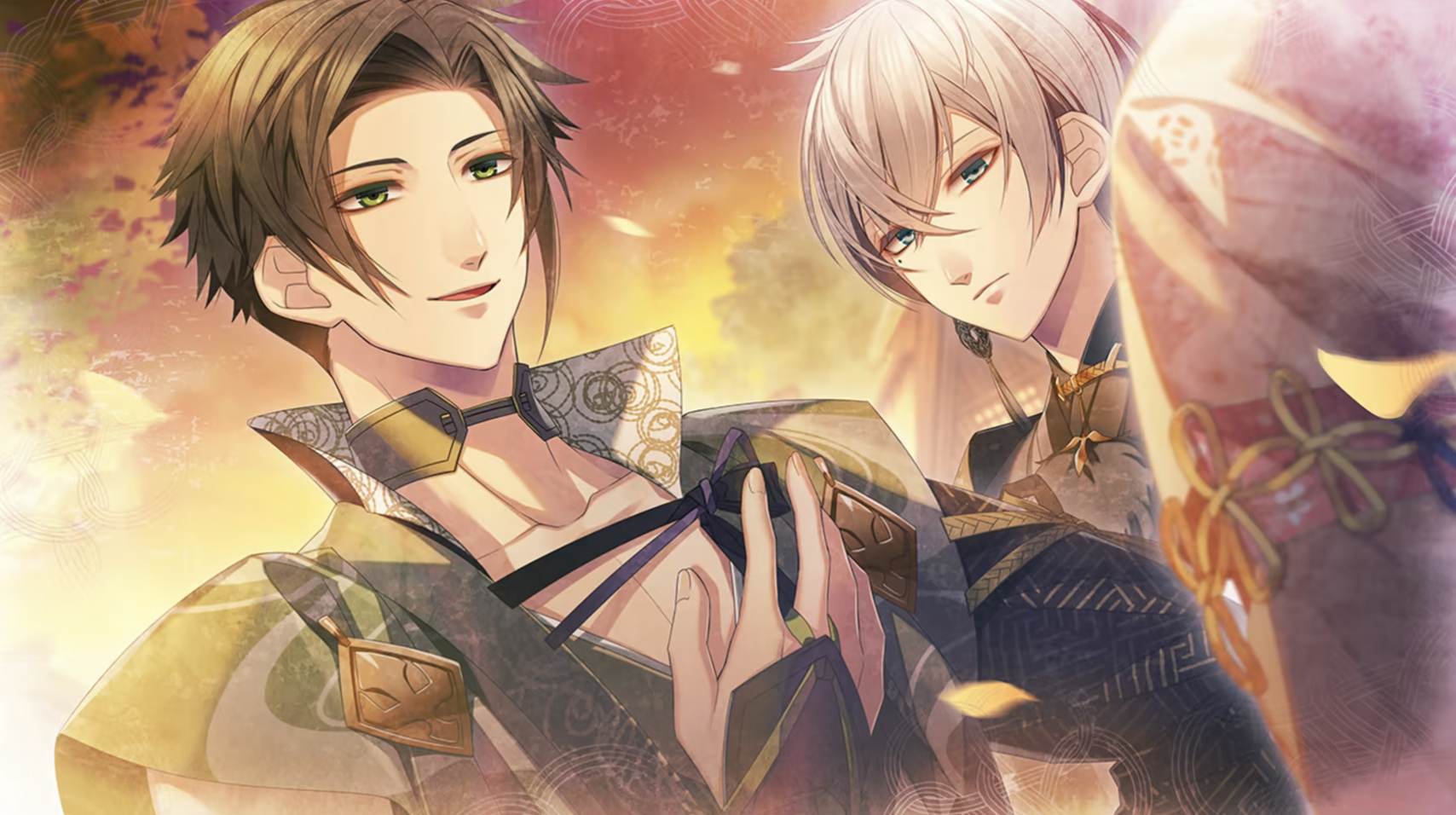 I ended up enjoying Winter's Wish: Spirits of Edo more than I expected. It is a more traditional otome game, but one that never overstayed its welcome. I remain impressed with how creative the developers and designers get with bringing aspects of the setting into the game's interface as well. If you've been wanting more like Hakuoki on Switch, Winter's Wish: Spirits of Edo is worth your time and money. -Mikhail Madnani
SwitchArcade Score: 4/5
Murtop ($4.99)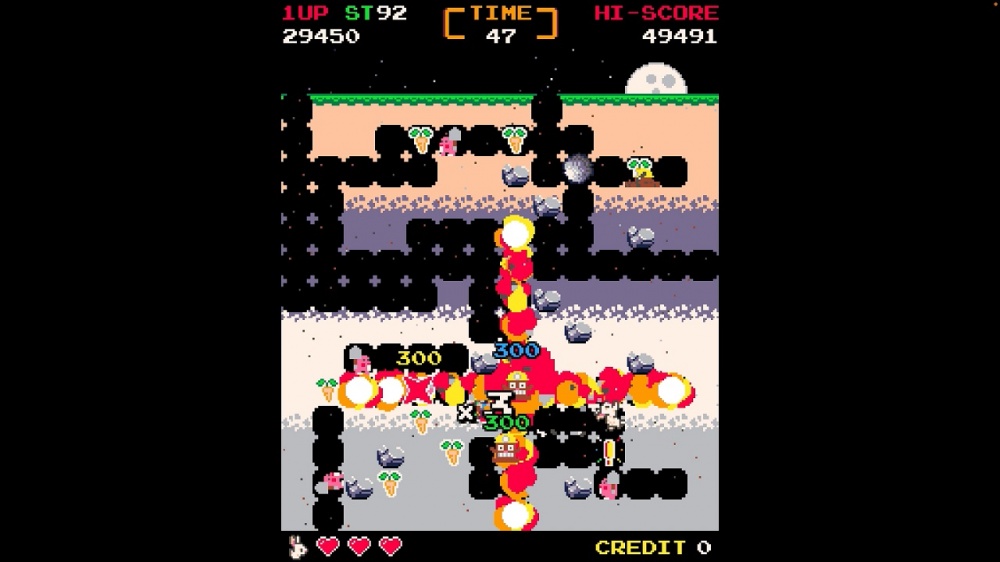 It's hard to talk about this game without mentioning the two games it clearly draws inspiration from: Bomberman and Dig Dug. You play as a rabbit that digs around in some very Dig Dug-like stages. There are little tunnels with enemies, carrots to grab for extra points, and even some rocks that you can drop on enemies if you time things right. Your goal is to defeat all of the enemies on each stage, and your main way to do that is with the bombs you poop out. Those bombs explode the same way those in Bomberman do, extending out in the cardinal directions as long as they aren't obstructed. And yes, you can blow yourself up. There are a whopping two hundred and fifty-six stages to play, and you're given three lives per credit. While your score will reset if you lose all your lives, you have unlimited continues if you feel like trying to schlep your way through.
It's made up to look and feel like an arcade game, in a way that really reminds me of another pair of games from this publisher, Donut Dodo and Galacticon. It's lively, colorful, and probably couldn't have been done on hardware of the era it's paying homage to. It's retro the way it is in people's memories, if not necessarily the way it is in reality. Murtop is perhaps a bit too brazen in its mash-up, but it makes up for any lack of originality with how playable and well-executed it is. There are lots of little tricks here to pump up your score, and that makes it enjoyable to keep coming back to. I do wish its local leaderboard was an online one, though. It's the one major weak point in the game for me.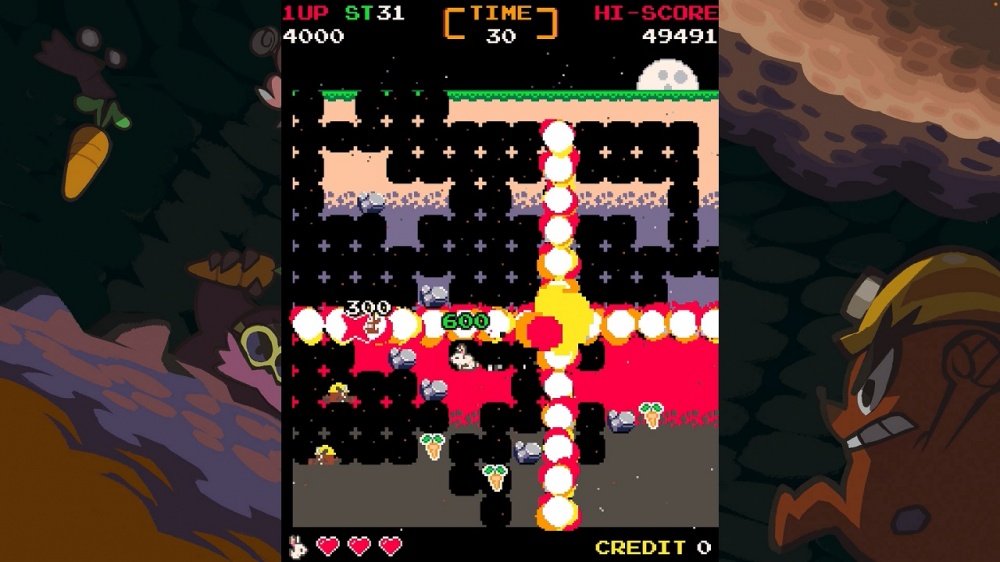 It's been great seeing so many new games that throw back to the classic arcade era and actually seem to get it. Murtop is another one. Its roots may be a little too obvious, and I continue to bemoan the lack of online leaderboards in games like this, but it has a great presentation, plays well, and has an enjoyable scoring system to learn and master. That's pretty much what I'm looking for in a game like Murtop, and as a result I can heartily recommend it to fans of vintage arcade games.
SwitchArcade Score: 4/5
Cyber Citizen Shockman ($5.99)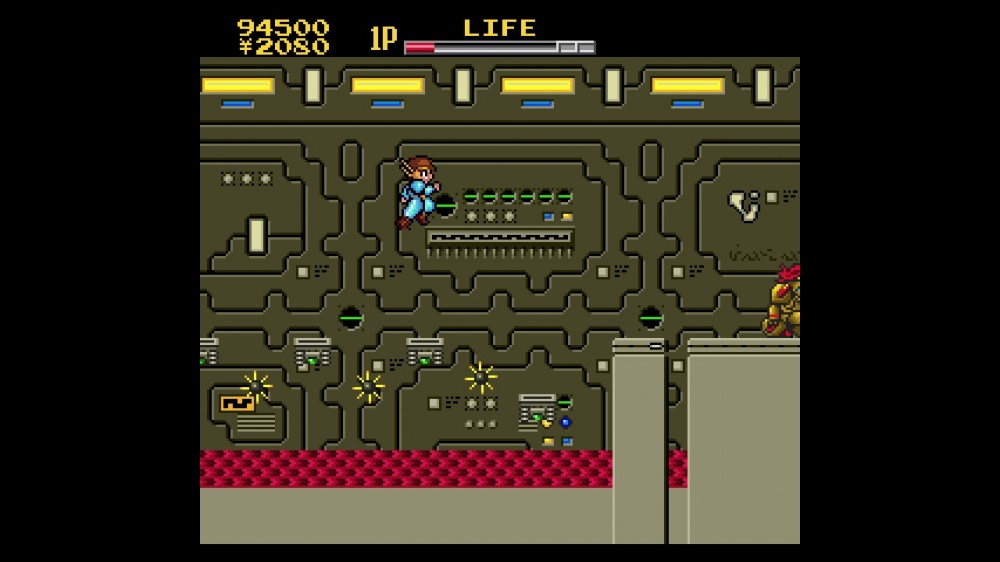 I want to start this review by commending Ratalaika for adding in a nice gallery with various illustrations and packaging/manual scans. It's still the same bog-standard UI that we see in every emulated release the developer is involved with, but it's the little things that count. You can also choose between the original Japanese version of the game and the newly-translated version, though I'm not sure why one would want to play the former unless their native language is Japanese. There isn't a ton of text in this game, but there might be enough to trip a person up if they can't read it.
Cyber Citizen Shockman was originally released on the PC Engine/TurboGrafx-16 in 1989. While its sequel made it out in the West, this is the first time the original is coming out outside of Japan. It's a platformer with some extremely light RPG elements, and I'll be direct here and say that I don't think it plays very well at all. Your character's movement is a bit laggy, the level designs are quite uninspired, and the hit detection is very imprecise. And yes, this is from early 1989, but even in the context of that era it feels a bit dated. This is post-Super Mario Bros. 3 and Mega Man 2, after all. Still, it was popular in its time and I think it does a good job of reflecting the early years of NEC's console.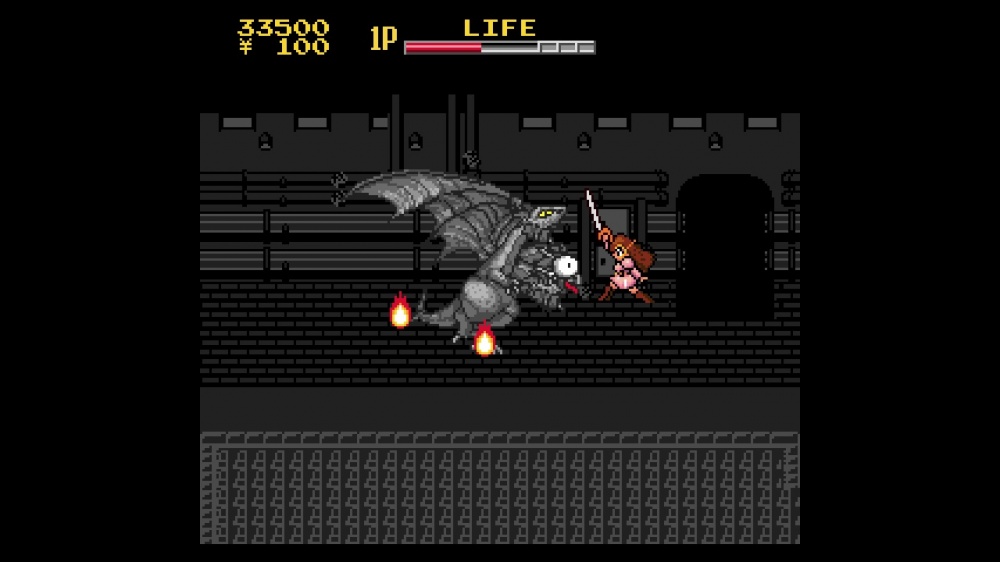 At the start of the game you choose between two characters and then set off to save the day. You have a sword attack and can jump and duck, and that's about the extent of your abilities. You're taken to a map and can choose which stage you want to play next, and finishing one will allow you to play the next one along that route. Enemies drop a variety of items when killed, usually some cash that you can use to buy upgrades between levels. Once you learn how to deal with the massive hit boxes and awful movement, it's not the most difficult or nuanced of affairs. Most of the bosses can be felled just by standing in the right place and hacking away.
Ratalaika did a fine enough job bringing Cyber Citizen Shockman to the Switch, and it's neat to have it in English after all this time. If you're already sold on the game itself, worry not – it has been done proper justice. I just personally don't find the game to be all that enjoyable, even taking its age into account. I know it has its fans, but I'm not one of them. Still, if you want to dive into an era of gaming that doesn't pop up all that often these days, this will certainly take you there.
SwitchArcade Score: 3/5
New Releases
Round People ($7.99)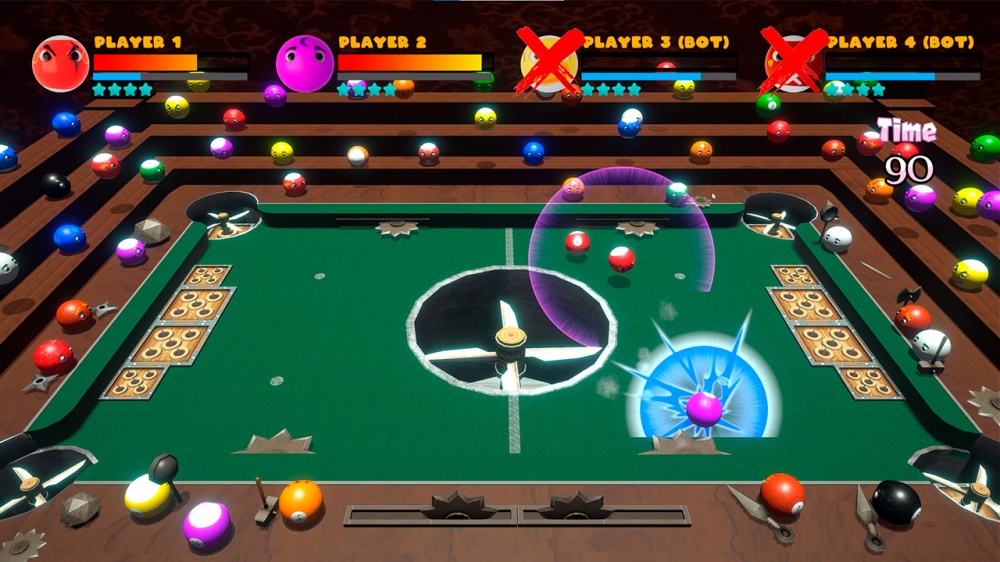 This kind of reminds me of Namco's Motos. Up to four players can join in via local multiplayer, and each person takes control of a billiard ball that is thrown into a deadly arena. The last player alive wins, so the idea is to push your opponents into traps, use your special moves to mess with them, and so on. Seems amusing enough, and the concept is a decent one. I'd have to run a few rounds with the family to see how it goes to be sure, though.
Woodland Hike ($4.99)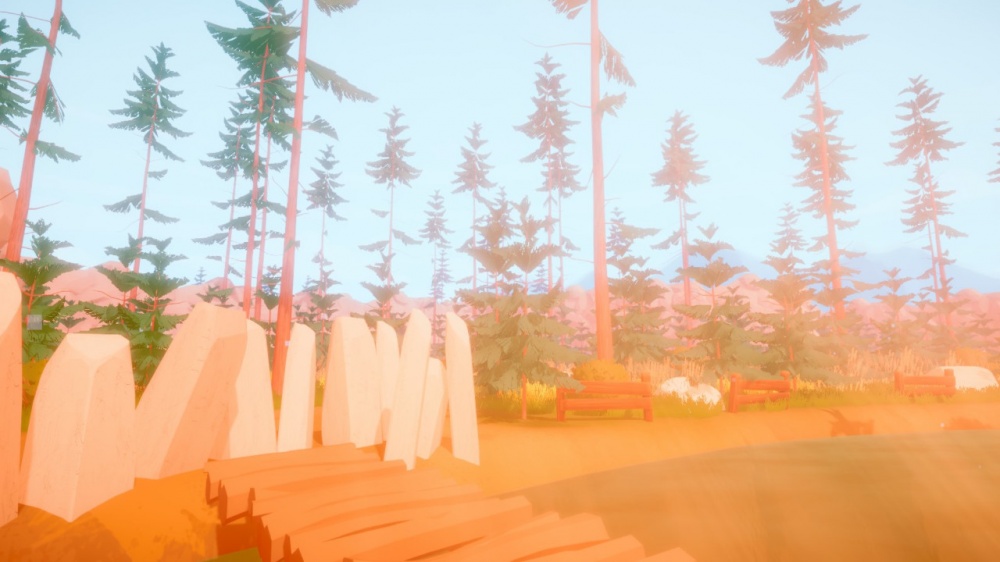 Ultimate Games is back on its hiking thing, and this one looks pretty similar to its other three or four hiking games. Take a walk in nature and enjoy the excessive bloom lighting. There are worse ways to chill.
Hentai Dream ($2.50)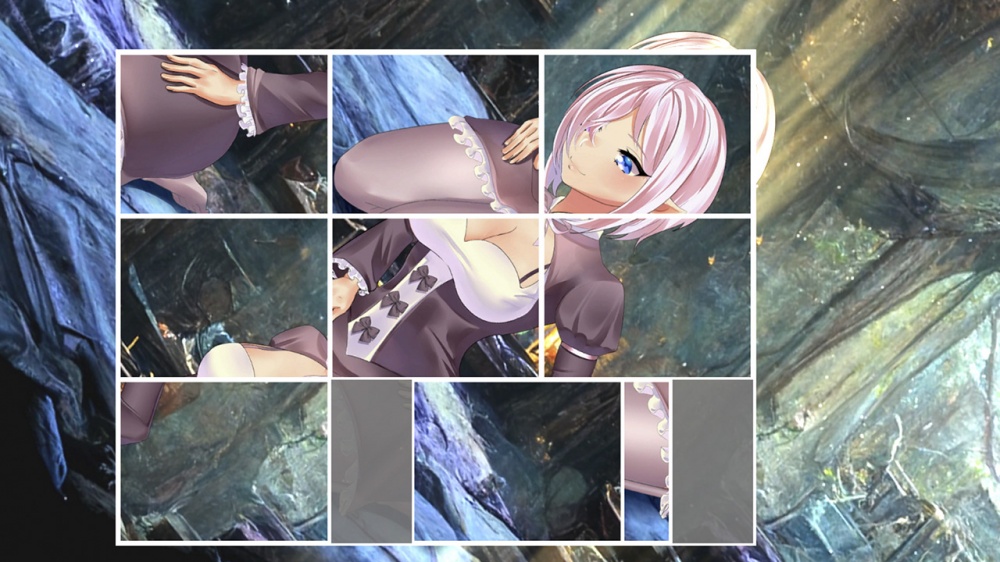 Arrange the panels to make the slightly risque anime lady pictures look right. Like a jigsaw puzzle but less challenging. Twelve girls, sixty levels, two and a half bucks, your call.
Smash Out ($0.99)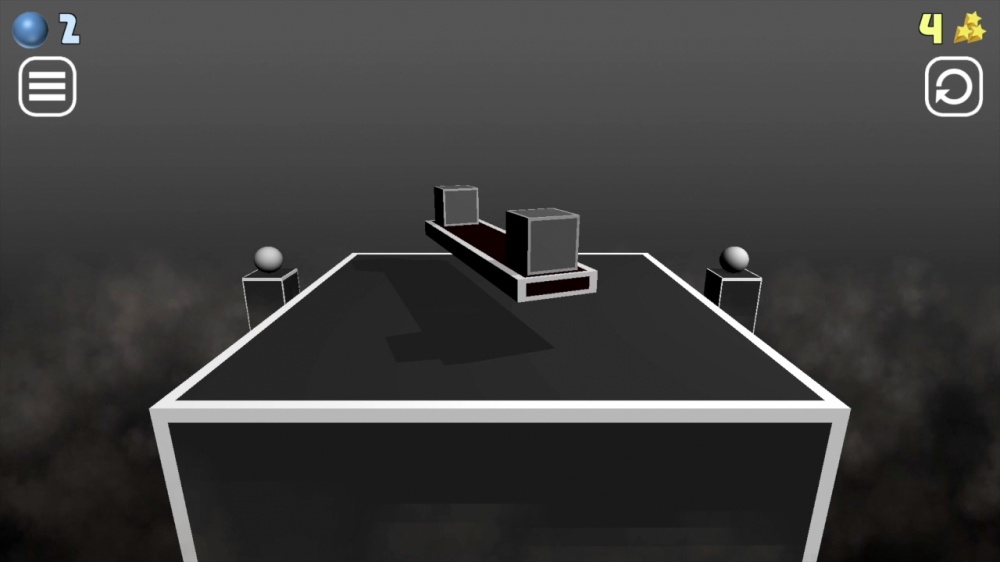 You're given a set number of balls for each stage, and need to knock down everything on the platforms. It only supports touch controls, so you'll have to play in handheld mode.
Sales
(North American eShop, US Prices)
A small list of new sales today, with some familiar faces leading the charge. I don't really have anything in particular to recommend from it, so I'll let you go through and find what strikes your fancy. I will say that Orange Pixel's games over there in the outbox are all a lot of fun and aren't on sale quite as often as some others.
Select New Games on Sale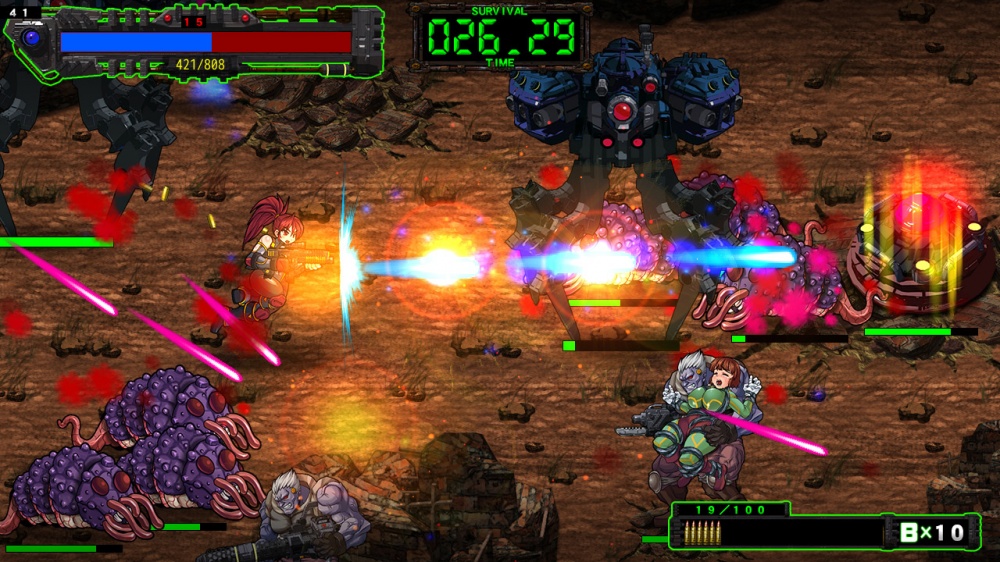 PGMS Tentacled Terrors Tyrannize Terra ($10.19 from $11.99 until 5/28)
GTA The Trilogy ($29.99 from $59.99 until 5/29)
BioShock: The Collection ($9.99 from $49.99 until 5/29)
Sid Meier's Civilization VI ($5.99 from $29.99 until 5/29)
Borderlands Legendary Collection ($9.99 from $49.99 until 5/29)
Breakers Collection ($14.99 from $19.99 until 6/3)
The Library of Babel ($14.24 from $18.99 until 6/5)
Just Dance 2023 Deluxe ($31.45 from $69.99 until 6/5)
BIT.TRIP Collection ($2.99 from $9.99 until 6/6)
Jurassic World Aftermath Collection ($20.09 from $29.99 until 6/8)
PHOGS! ($14.99 from $24.99 until 6/8)
Titanium Hound ($12.00 from $15.00 until 6/8)
Cloud Gardens ($9.99 from $17.99 until 6/8)
The Ramp ($2.99 from $5.99 until 6/8)
Get Packed: Couch Chaos ($6.99 from $14.99 until 6/8)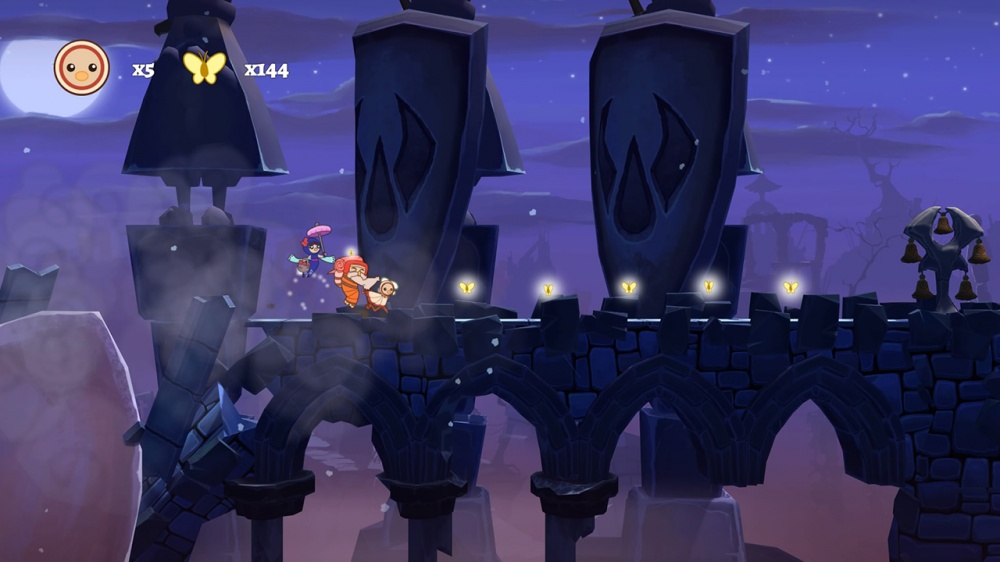 Shu ($1.99 from $9.99 until 6/8)
PI.EXE ($2.99 from $5.99 until 6/9)
Chenso Club ($4.99 from $9.99 until 6/9)
Saboteur! ($4.80 from $8.00 until 6/9)
Saboteur II: Avenging Angel ($4.80 from $8.00 until 6/9)
Saboteaur SiO ($6.59 from $10.99 until 6/9)
Autonauts ($6.79 from $19.99 until 6/9)
Just Die Already ($4.49 from $14.99 until 6/9)
Human Fall Flat ($5.99 from $19.99 until 6/9)
From Space ($7.49 from $14.99 until 6/9)
Cyber Citizen Shockman ($4.79 from $5.99 until 6/9)
Gardenia ($13.49 from $14.99 until 6/9)
Bush Hockey League ($9.59 from $15.99 until 6/10)
Sales Ending Tomorrow, Tuesday, May 23rd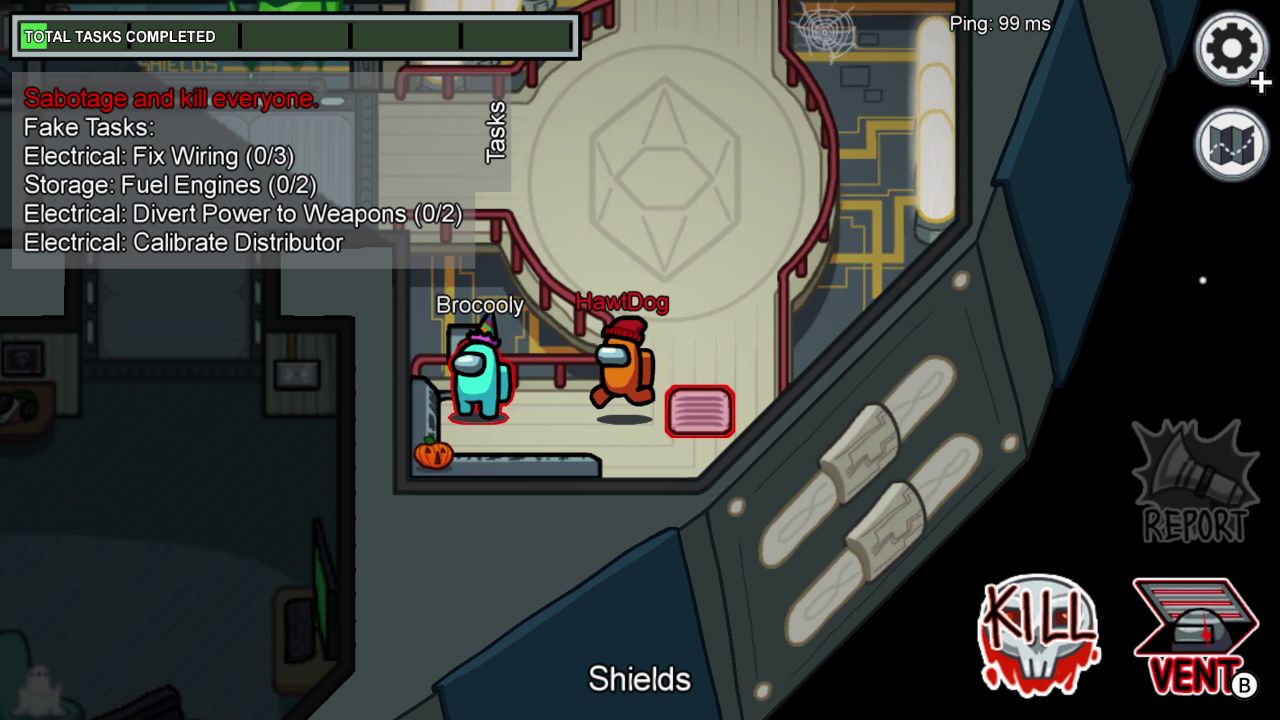 Among Us ($3.50 from $5.00 until 5/23)
Football Manager 2023 Touch ($26.99 from $44.99 until 5/23)
Groundskeeper2 ($2.99 from $4.99 until 5/23)
Gunslugs ($4.79 from $7.99 until 5/23)
Gunslugs 2 ($4.79 from $7.99 until 5/23)
Heroes of Loot ($4.79 from $7.99 until 5/23)
Heroes of Loot 2 ($5.99 from $9.99 until 5/23)
It Takes Two ($29.99 from $39.99 until 5/23)
Jump Challenge! ($6.17 from $6.86 until 5/23)
Lost in Random ($5.99 from $29.99 until 5/23)
Meganoid ($5.39 from $8.99 until 5/23)
Need for Speed Hot Pursuit ($7.99 from $39.99 until 5/23)
Remains ($2.99 from $9.99 until 5/23)
Snake Core ($5.39 from $8.99 until 5/23)
Space Grunts ($8.39 from $13.99 until 5/23)
Stardash ($5.99 from $9.99 until 5/23)
SUPERHOT ($12.49 from $24.99 until 5/23)
The House of Da Vinci 2 ($5.99 from $9.99 until 5/23)
The Red Lantern ($9.99 from $24.99 until 5/23)
That's all for today, friends. I'll be back tomorrow with a surprisingly large list of new releases, plus whatever sales and big news roll in during the course of the day. I should also have my review of The Legend of Zelda: Tears of the Kingdom for you, but that will be in a separate article. I hope you all have a great Monday, and as always, thanks for reading!