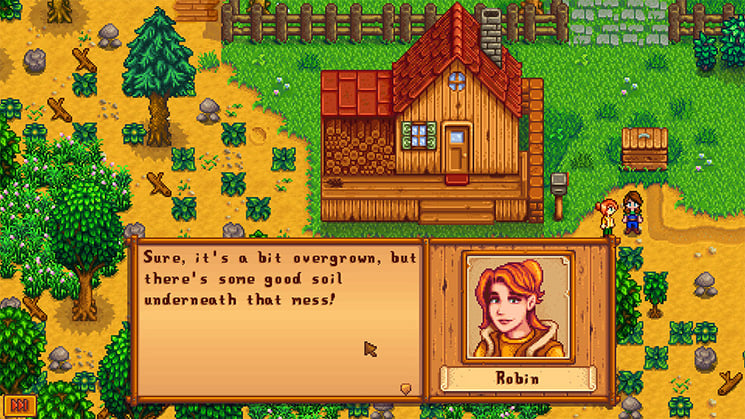 Hello, friends. Is it time for another top ten list? It is. The title clearly indicates it, and you clicked on it. Actually, you might just be seeing this on the front page and have not clicked yet. I should be less sassy, so as to entice you to do that little click. Um, cozy things! Chill time! The slow life, babies. It's out of reach for most of us, but you know what isn't out of reach? Our Nintendo Switch consoles. Or maybe it is, if you left it on the chair over there. Well, not much to be done about that. The important thing is that the Nintendo Switch has a lot of farming games, so you can lose yourself in a wonderful grass-is-greener fantasy to cool down after a day of whatever it is you toil at to earn your bread. I've got ten of the best ones here for you to consider. They're in no particular order and are just my own personal picks, like always.
Stardew Valley ($14.99)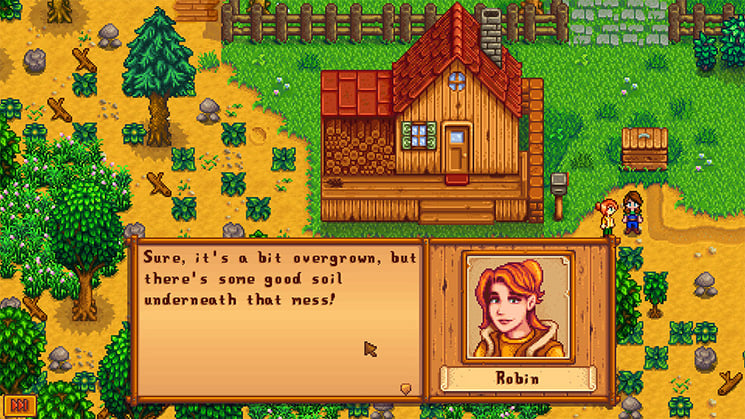 Let's get the obvious one out of the way. If you want a farming game on the Switch that has all of the things you would expect from one these things and then some, Stardew Valley is the gift that keeps on giving. You've got all the farm stuff, really well-done relationships with the NPCs, and lots of mysteries to explore. The whole reason we can have an article like this is due to the success of Stardew Valley, and it didn't come by that without good reason. An essential, to be sure.
Harvestella ($59.99)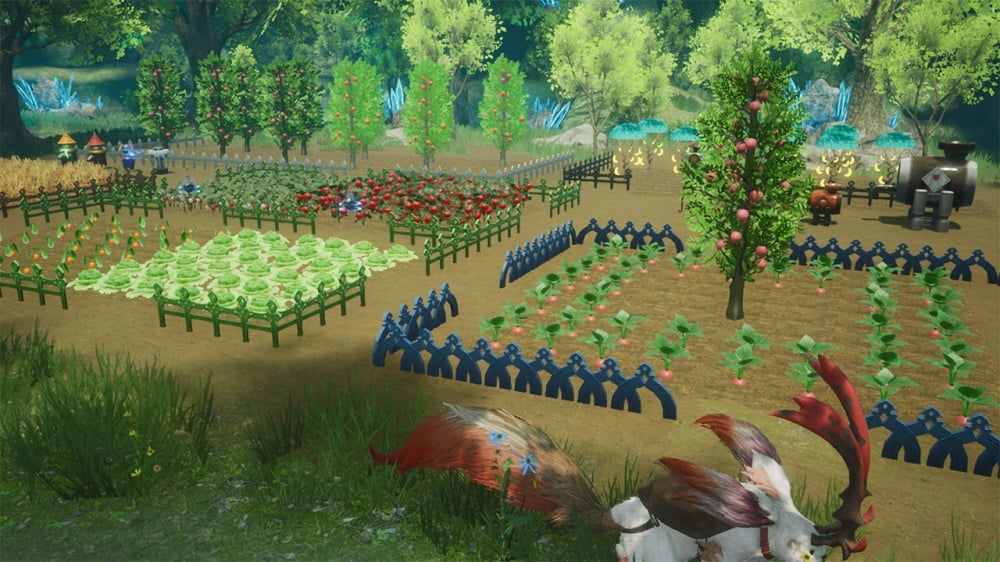 At first glance, you might think this is a Square Enix RPG with farming. Diving deeper in, that's actually exactly what it is. Harvestella is a game that far too many people slept on, in the opinion of the fool writing this list. It has a really compelling plot, and all of the mechanics work well together. This one doesn't go as in-depth with its farming elements as some of the other games here, but they are there and centered enough that I think it belongs. An easy pick for the RPG lovers out there.
Rune Factory 4 Special ($29.99)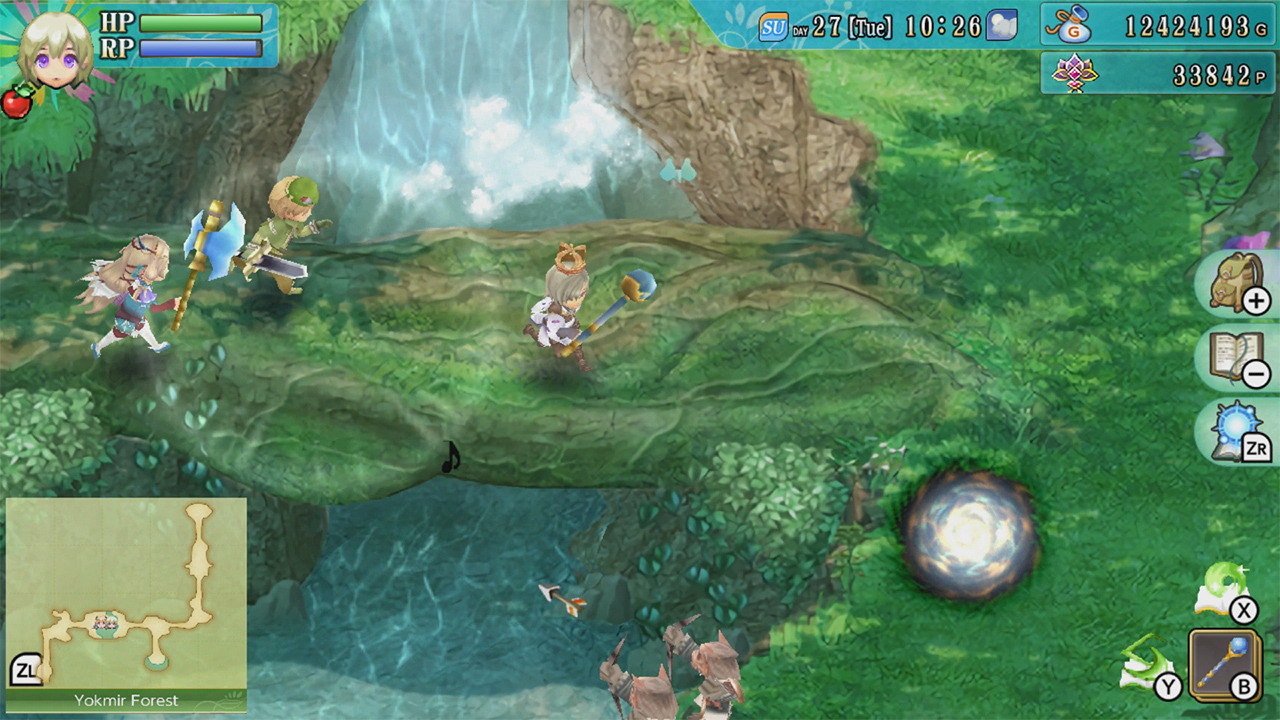 Of all of the pre-Stardew farming game series, the fantasy-themed Rune Factory is perhaps the one that best predicted where the genre would bend in the future. Not to take away anything from Harvest Moon/Story of Seasons because this genre exists entirely on its back, but the strong core plotlines and action-RPG elements of the Rune Factory series are spices that most players enjoy. There are three different games in this series on the Switch and they're all quite good, but I'll pick Rune Factory 4 Special as the best of the bunch. The story in the third game is a little better and the fifth game has more graphical punch, but you get the best overall package with this game.
Doraemon Story of Seasons: Friends of the Great Kingdom ($49.99)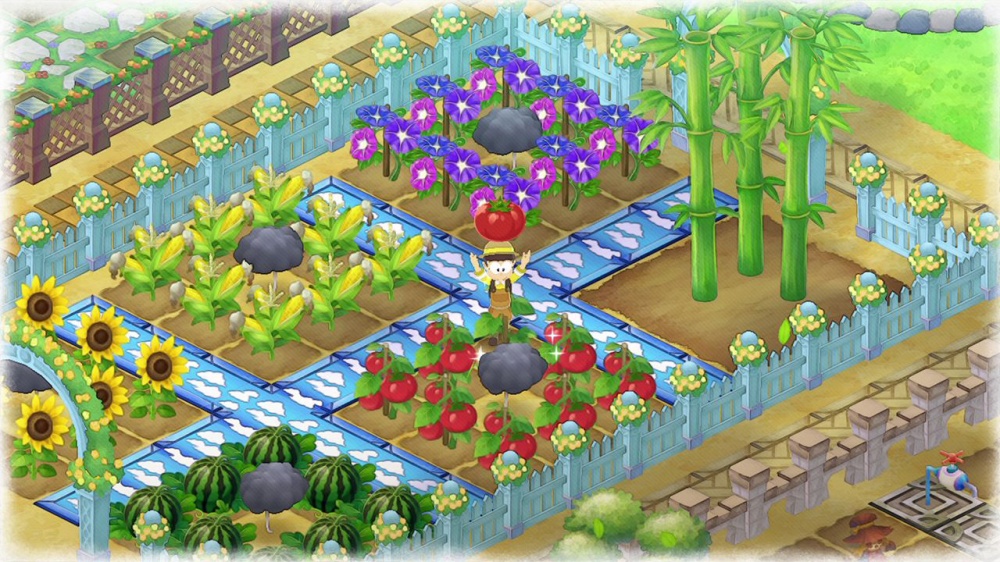 Some of these games offer more of a blank slate to the player than others. You know, so you can fully immerse yourself in the fantasy of it all. But Doraemon Story of Seasons goes the other direction, putting you in the shoes of the well-established Nobita and his robot cat pal from the future, Doraemon. You get most of the trappings of a standard Story of Seasons game here, just with a bit more of a linear focus and avoiding romance in favor of friendships. They're particularly good for younger players, but adults can enjoy their charms just the same. If you're going to grab one of the two, Friends of the Great Kingdom is the more fully formed of the two and therefore the one I would recommend.
Sakuna: Of Rice and Ruin ($29.99)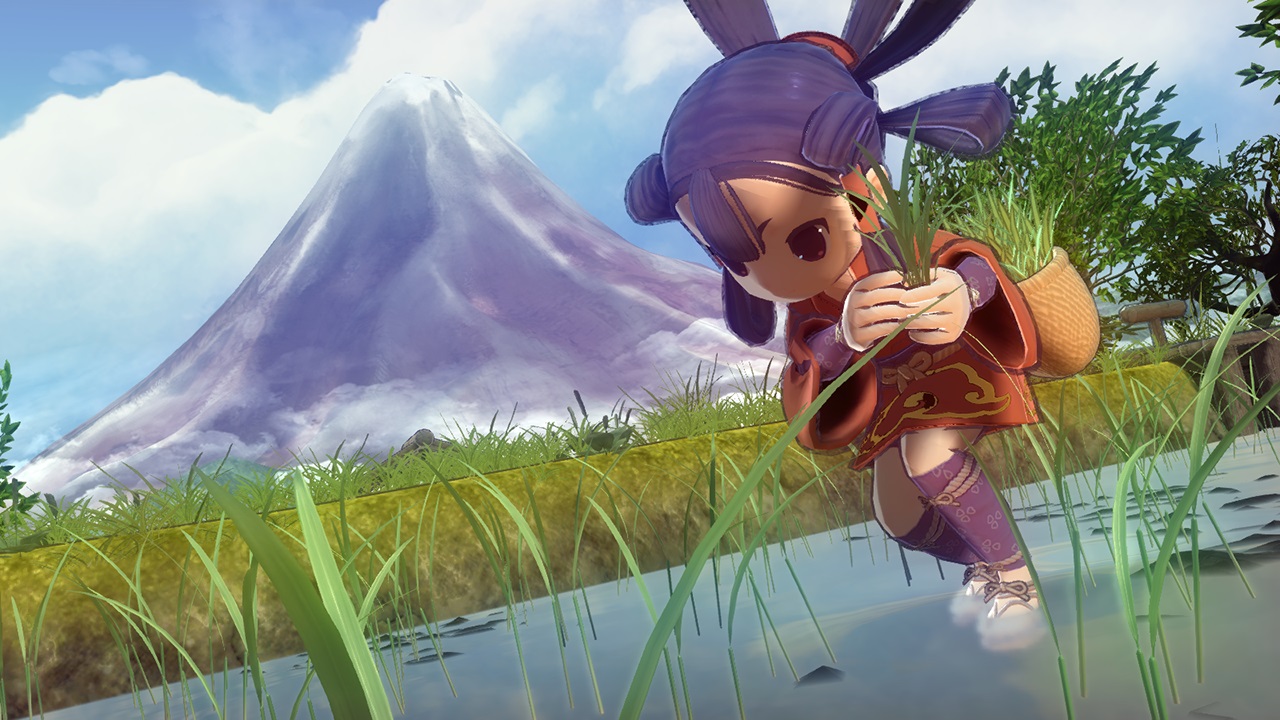 Sakuna is quite a bit different from the rest of the games in this list because the farming aspect is just one half of the whole. You've also got a relatively action-heavy side-scrolling platformer packed in here, so don't buy in unless you're ready for that side of the table too. As for the farming, it's mainly focused on growing rice. But it's one of the more detailed and authentic takes on that subject you're likely to find in any video game, and certainly a crop that will be more novel to most Westerners. The characters in this one, especially the heroine Sakuna, are the cherry on top of a superb parfait.
Fae Farm ($59.99)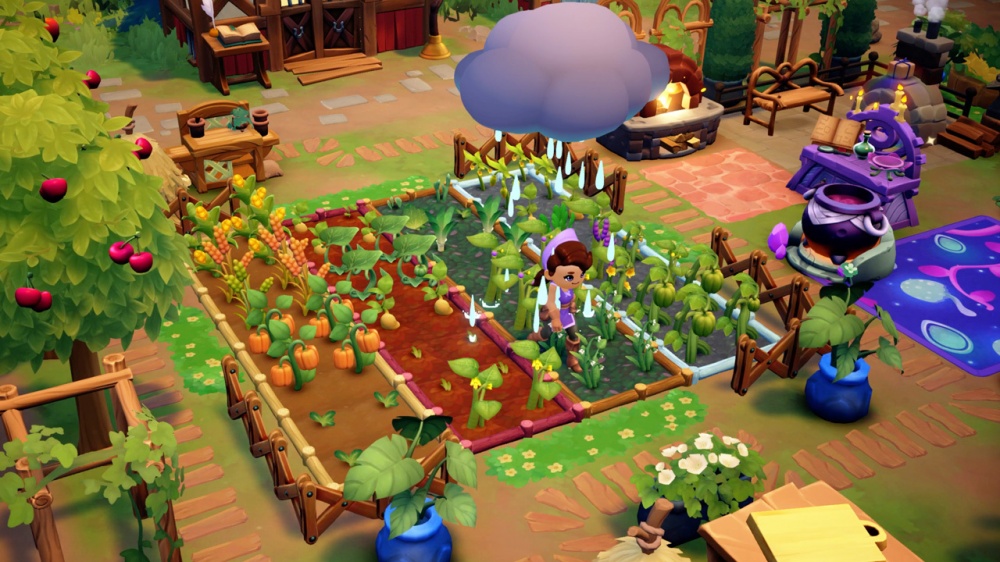 Fae Farm is the newest kid on the block in this list, and perhaps the most contentious. Look, my sister's really into it so my hands are tied here. It shares a lot of elements with Rune Factory, except it also throws in some advanced home decoration systems for that extra bit of mustard. There are tons of things to do in this game, to the point that it can almost be overwhelming, but perservere with it and you'll find the rewards are many. On the other hand, the NPCs in Fae Farm are perhaps not as charming as those in some of the other games here. It all depends what you're looking for in the end, but this might be the one that fits your bill.
Story of Seasons: Friends of Mineral Town ($39.99)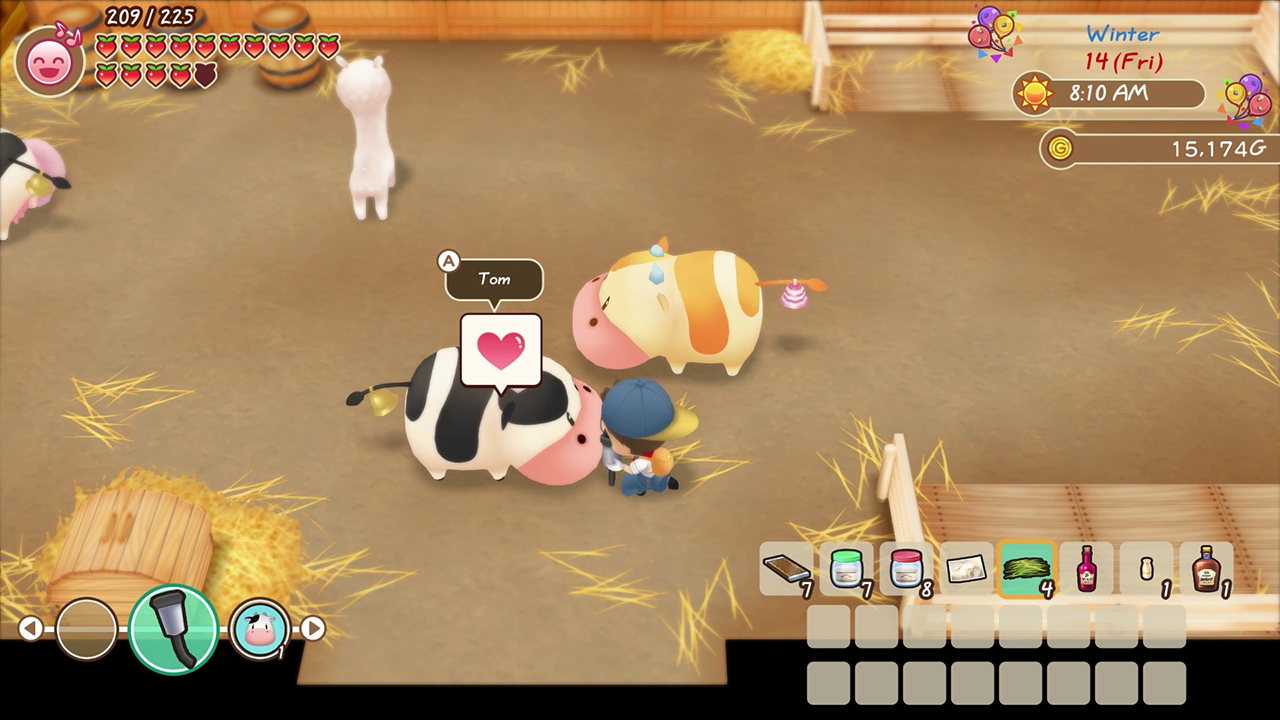 Naturally if we're doing a list of farming games, we have to make room for at least one proper entry from the franchise that got the whole ball rolling in the first place. The newest release, Pioneers of Olive Town, isn't too shabby now that it's had some patches, but I think most players would agree that the remakes of Friends of Mineral Town and A Wonderful Life are where it's at. You really can't wrong with either, but I have a slight preference for the way Mineral Town is set up and progresses so I'm giving it the nod.
My Time at Portia ($29.99)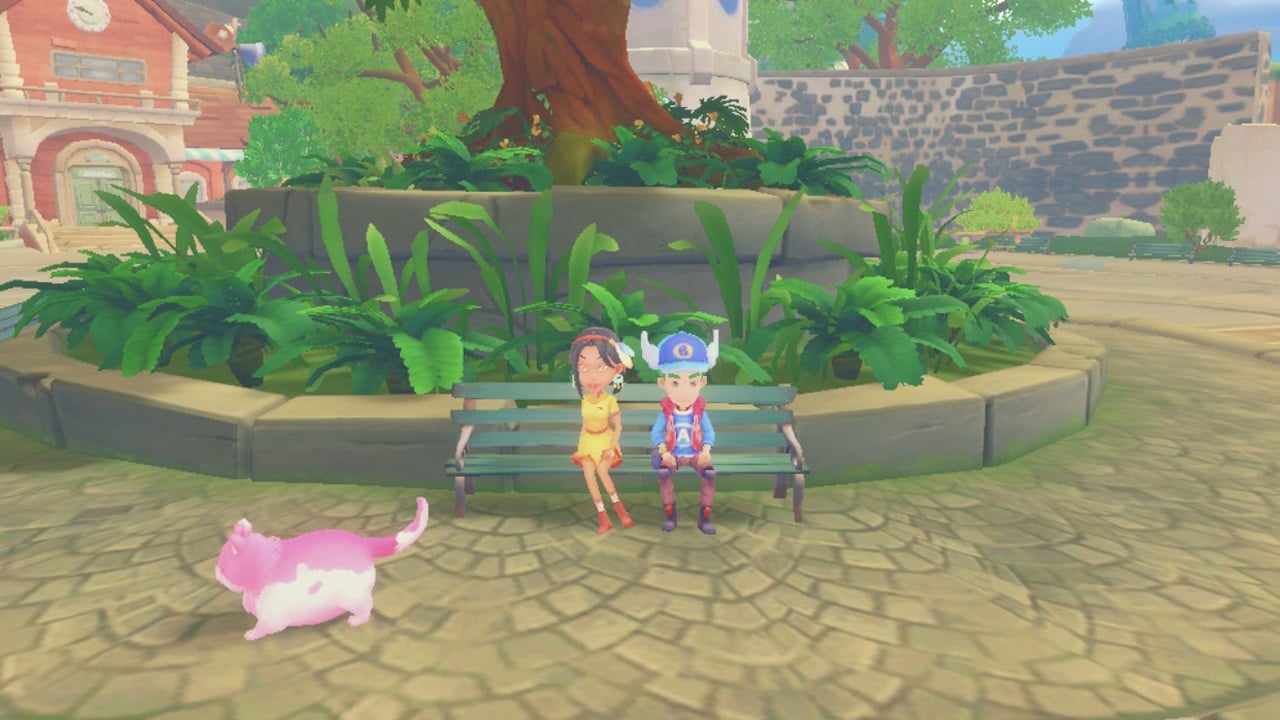 This one has some technical issues in its Switch incarnation that may bother you, particularly its lengthy loading times. But as a game, it's more than worthy of consideration. To tell the full truth, there isn't a lot of farming in here, but there is plenty of crafting. And what is crafting if not farming from another angle? This one is a bit more relaxing than some of the other games on this list if you're just looking for something to chill with, as keeping up the regular routines that are always a part of these games is a bit less demanding in My Time at Portia. That might give it an edge with some players.
Slime Rancher: Plortable Edition ($24.99)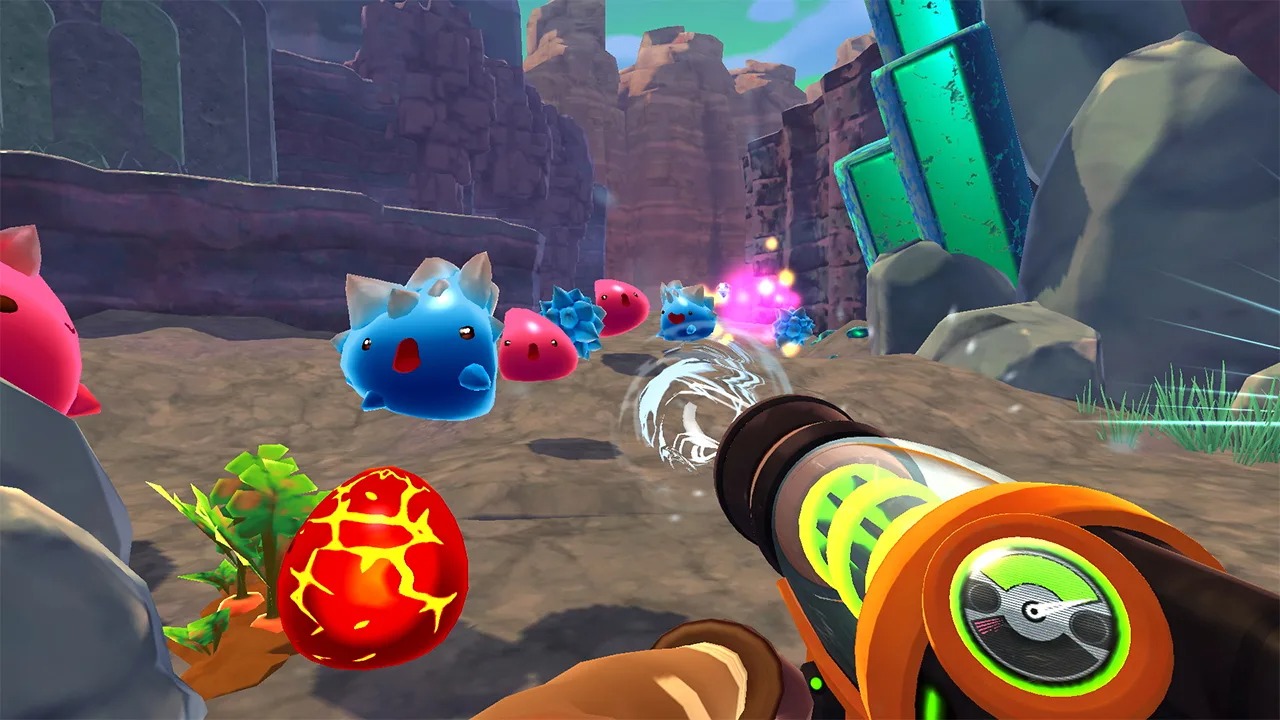 And now for something really different. You've farmed turnips. You've farmed flowers. You might even have farmed cows, you sicko. But have you farmed slimes? Probably not, unless you've played this game. It plays out from a first-person perspective and sees you taking up residence on an alien planet. Explore the world, collect slimes, and do all the usual things you would do with livestock with them. There's a lot of depth here but it's surprisingly easy to pick up, and the way it unfolds is really satisfying.
Littlewood ($14.99)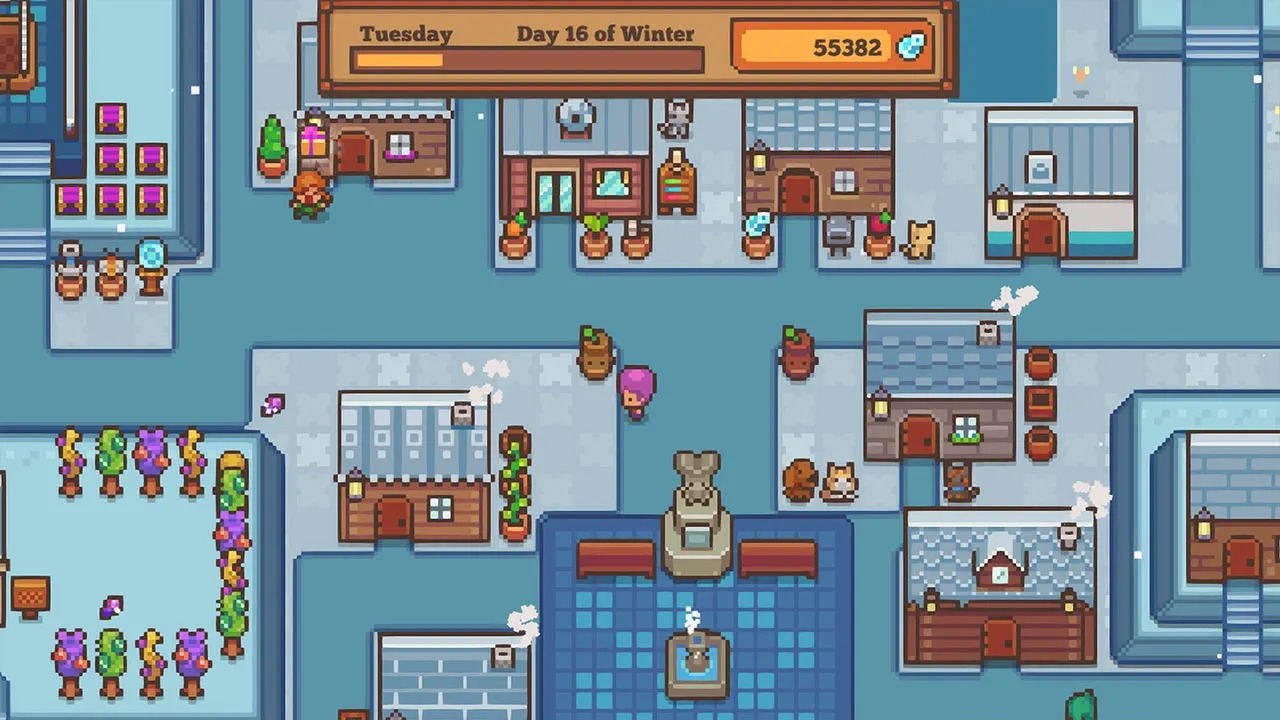 You're the hero that saved the world from the Dark Wizard, which is pretty cool. But you've lost your memories, which is less cool. What happened? How did the world achieve its current peaceful state? Do you want to know? Explore the world, build up your town, entice people to move in, and engage in a wide array of activities that includes farming. Perhaps along the way you might remember what you've lost. Another one that doesn't always seem to appear on the radar, but one that definitely should.
And that's the lot. You could lose hundreds if not thousands of hours to the games on that list if you set yourself on going through all of them. Do you have any farming games on the Switch that you like and don't see on this list? Comment below with suggestions, because we all win if you do! As always, thanks for reading.