Over the last few months, I've noticed a few games on Steam that I've reviewed shipped with Steam's Remote Play Together feature in addition to online or local multiplayer support. Games without official online support dramatically benefit from this feature. Some of them are pretty amazing as well, but tools like Steam's own Remote Play Together and Parsec help bring more players together. This Steam Deck feature will focus on those games and more. I've been wanting to write about the best multiplayer games on Steam Deck for a while now, and with some interesting recent releases, I had what I needed. Steam obviously has tons of great multiplayer games, but the ones below are what we think you should try on your Steam Deck both locally and online given the option. This list is in no particular order.
The Best Multiplayer Games on Steam Deck in 2023
Monster Hunter Rise: Sunbreak
Monster Hunter Rise: Sunbreak is a fantastic game to play solo, but it really shines online with friends or randoms. Not only is the game easier, but grinding specific monsters for a rare drop or finishing off event quests is a lot of fun with more people playing together. Monster Hunter Rise: Sunbreak is amazing on Steam Deck, and the only caveat is the online player base isn't as active as PS5 or Nintendo Switch based on the time I've put into it over the last year. If you have a friend to play on PC or Steam Deck online, Monster Hunter Rise: Sunbreak is superlative.
Steam Deck Rating from Valve: Verified
Baldur's Gate 3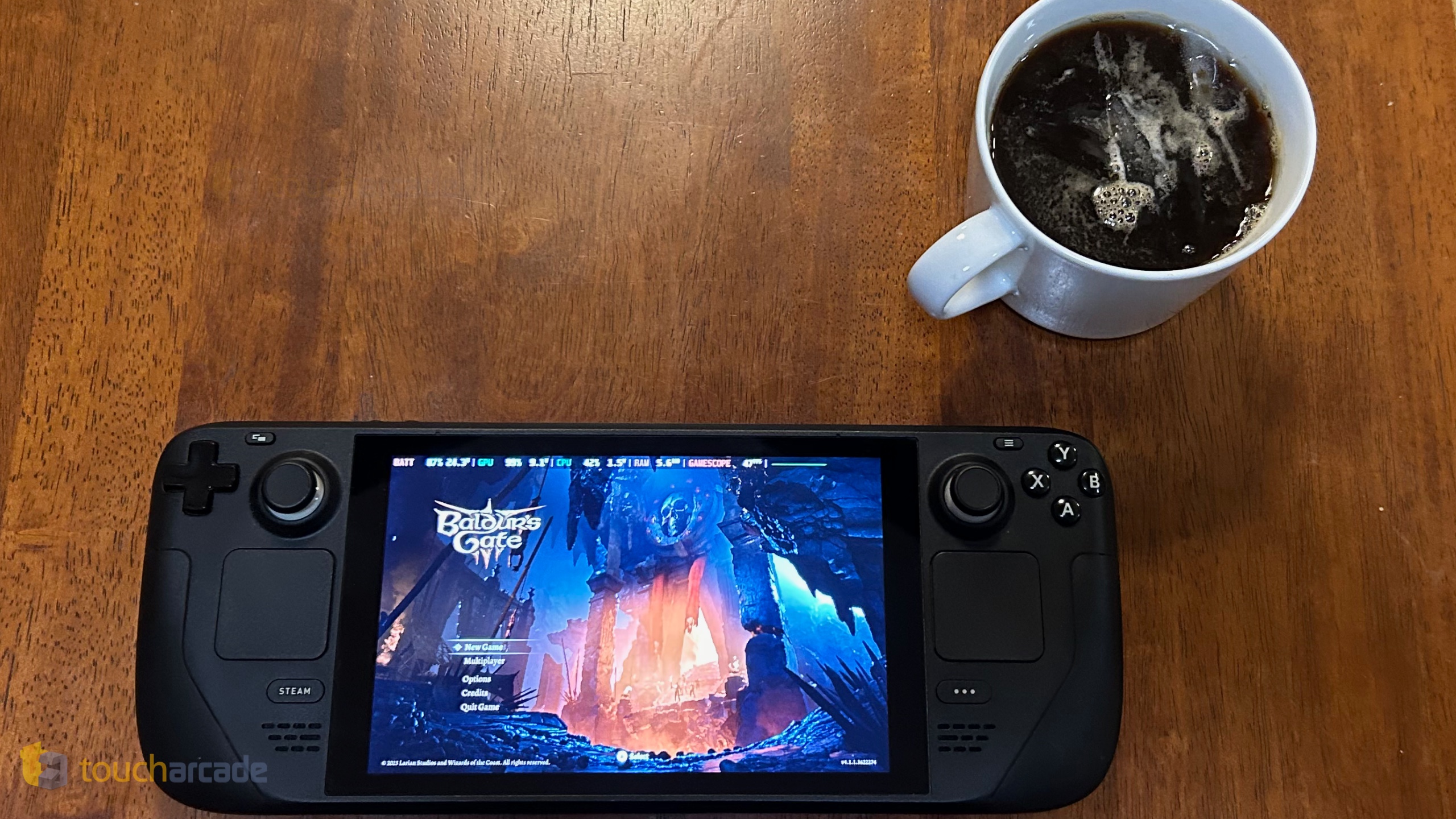 Baldur's Gate 3 is a really really really long game that is one of the best RPGs I ever played, but I still need a bit more time with it on Steam Deck for a full review. Larian's Divinity: Original Sin 2 was already sublime, but Baldur's Gate 3 is shockingly good. On Steam Deck it supports everything barring splitscreen. You can play online, but splitscreen is officially not supported. I liked Baldur's Gate 1 and 2, but Baldur's Gate 3 is unlikely to not be in my top 10 games of the decade at least, when I finish it. I'm nearly 100 hours into it across recent saves as well, and have been enjoying cross platform syncing on PS5 and Steam Deck. Once the macOS 1.0 version releases, I'll be doing some testing and then my final review.
Steam Deck Rating from Valve: Verified
PowerWash Simulator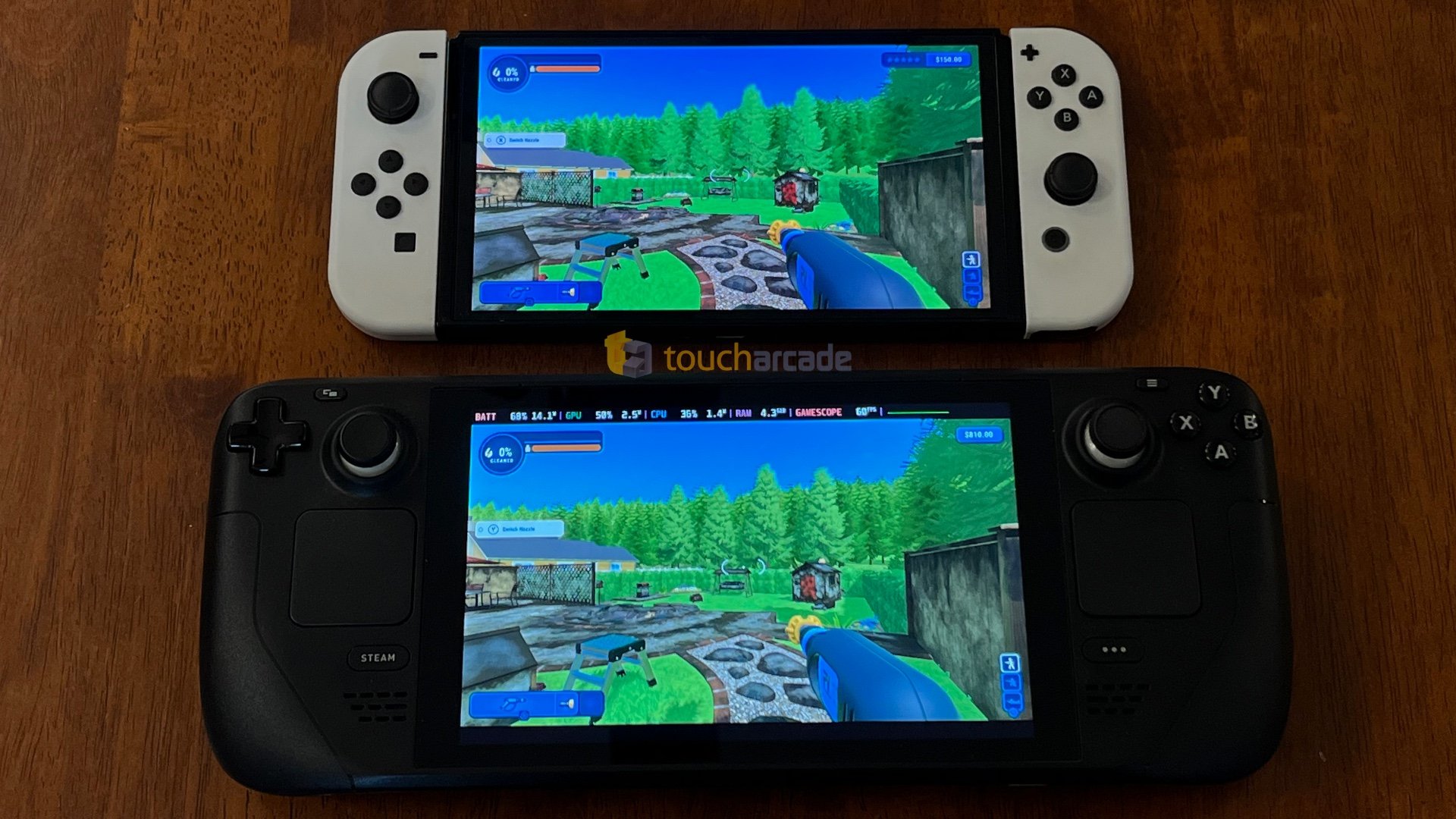 PowerWash Simulator is a game I keep writing about only because I keep playing it. I have it installed on every device, and adore how relaxing it is both solo and online. While not really a game you'd think to try online, it is worth seeing how it feels to play PowerWash Simulator with a friend in co-op. PowerWash Simulator shines on Steam Deck as well, and I can't wait to grab a friend to play the upcoming Back to the Future DLC with. PowerWash Simulator has improved quite a bit on PS5 since launch, but the best version is Steam Deck with how amazing it plays, and with it being portable and not suffering from any performance issues.
Steam Deck Rating from Valve: Verified
Stardew Valley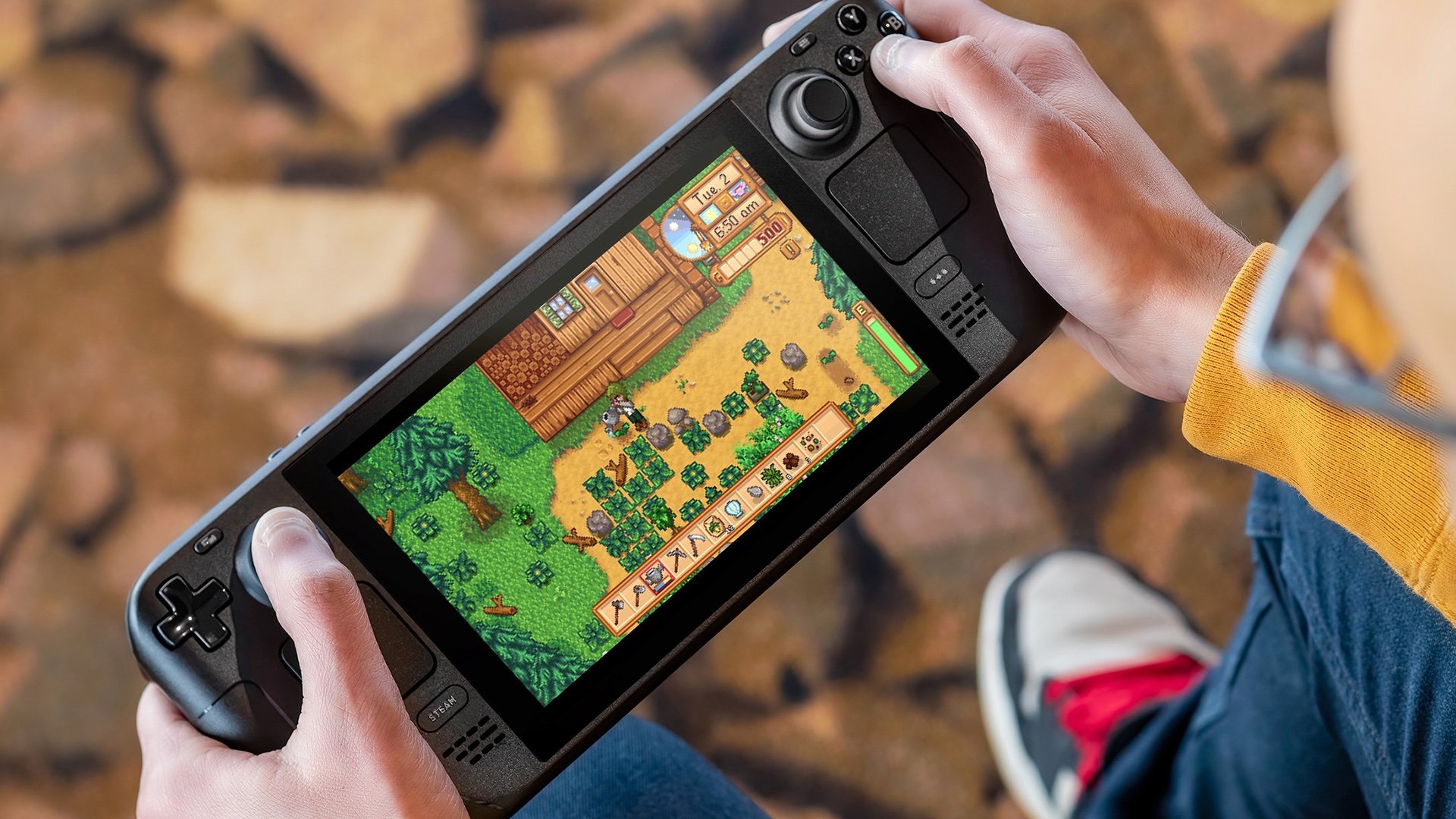 Stardew Valley would've been best on iPhone if it had cross save and online co-op, but without those it is best on Steam Deck or Nintendo Switch. The game itself is amazing on your own or with friends, and it shines on portables. I cannot believe how good Stardew Valley was from the start, and with all the free updates and more coming in the future, it will only get better. If you enjoy life and farming simulation games or are new to the genre, Stardew Valley is essential.
Steam Deck Rating from Valve: Verified
Vampire Survivors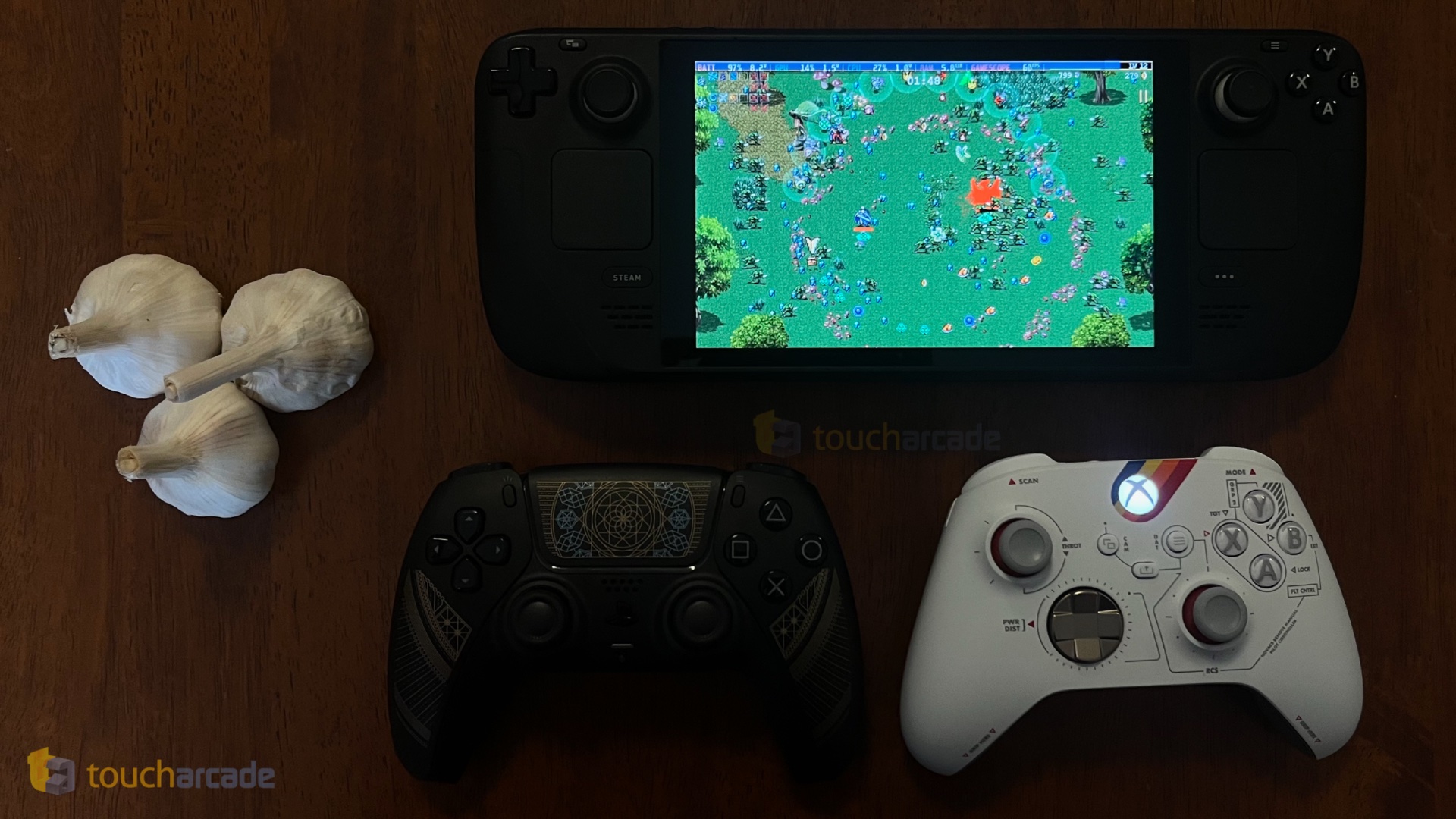 Vampire Survivors officially only has local co-op, but the Steam version also supports Steam Remote Play Together. This works on Steam Deck as well, making the PC version the only one with online play. Vampire Survivors itself is a game you should be playing already, but if you haven't yet, the Steam version on Deck is lovely. One of the easiest recommendations I can give.
Steam Deck Rating from Valve: Verified
Party Animals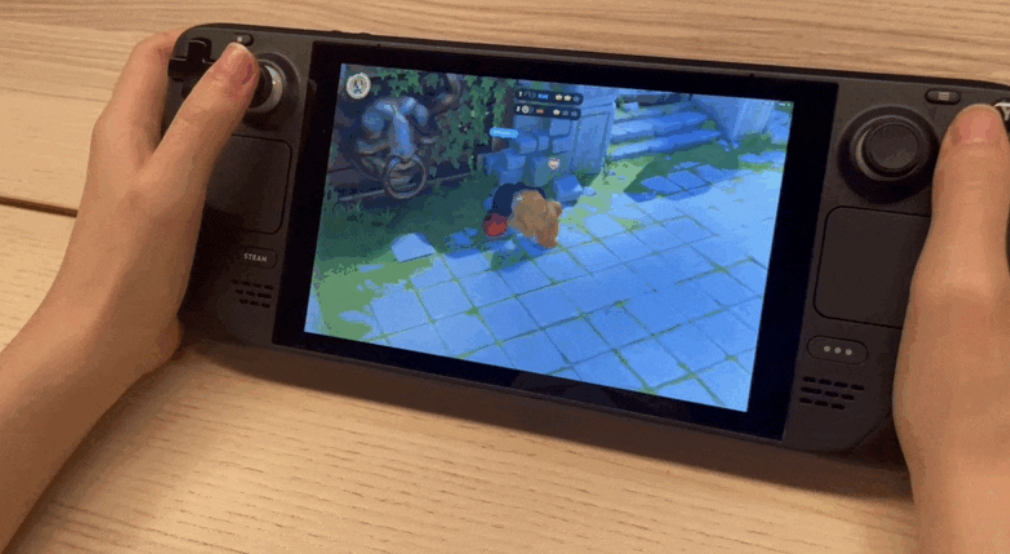 Party Animals has been an interesting game to play over the last week or so. I usually don't care much for these kinds of games outside of the launch week, but I think Party Animals has the potential to be better. It just needs some tweaking with its controls. It is a fun party game that works great on Steam Deck based on my time with the review build on the handheld and when using the official Dock (I wasn't surprised after the developers confirmed it last year), but tries to do a bit too much with its interactions which causes it to feel unpolished in comparison to games like Fall Guys. There's a lot of potential here, and I hope Party Animals continues to improve post-launch. It is in Game Pass as well from launch, but plays great on Steam Deck online with friends and randoms if you want to get in some silly party game action on the go.
Steam Deck Rating from Valve: Unknown
Overcooked: All You Can Eat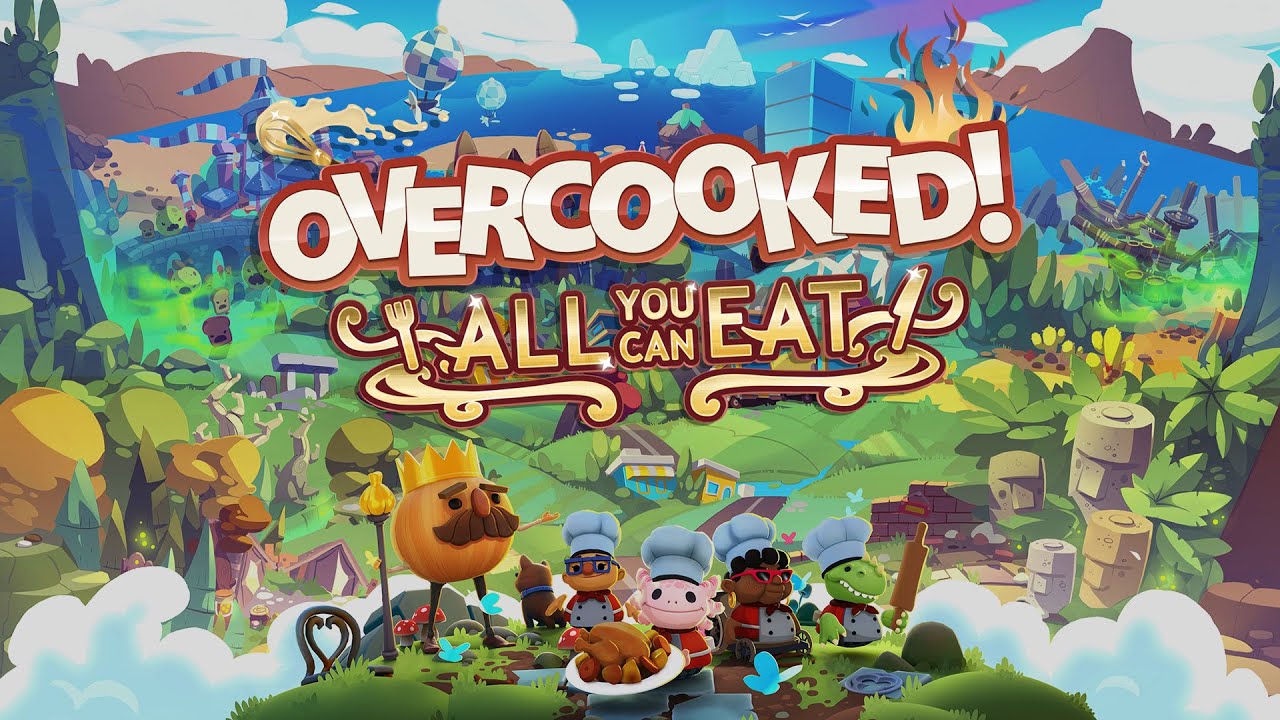 Overcooked and Overcooked 2 were great party games with the latter adding online play, but Overcooked: All You Can Eat is one of the best enhanced remasters or bundles you can buy today. It brings the best of both games with new content, cross play support, and more to be one of the best multiplayer games you can buy today. I enjoy it on every platform, but the Steam version excels with its performance advantage over Switch, and support for Steam Remote Play Together if you want to play with someone who doesn't own the game.
Steam Deck Rating from Valve: Playable
Teenage Mutant Ninja Turtles: Shredder's Revenge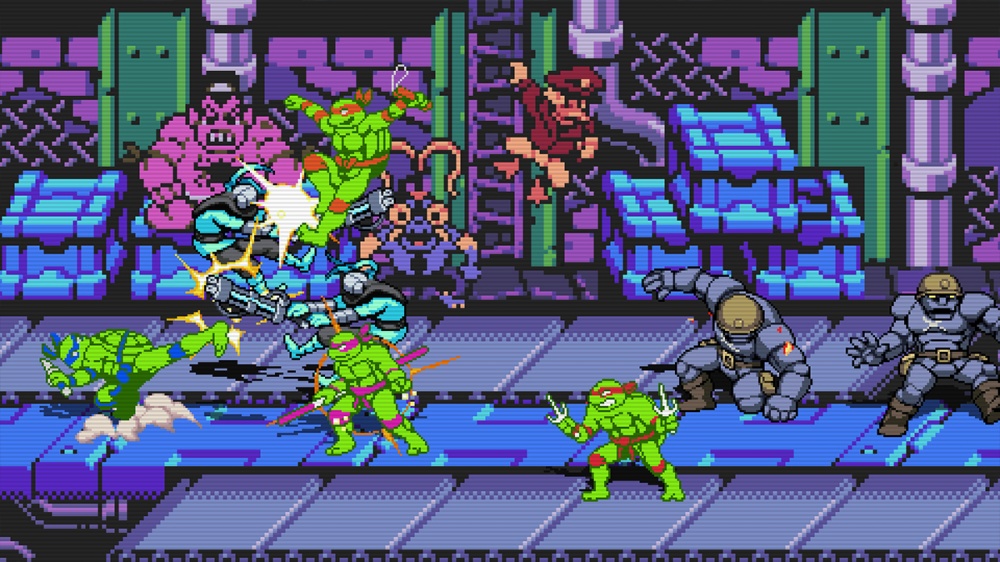 Teenage Mutant Ninja Turtles: Shredder's Revenge recently saw its amazing Dimension Shellshock DLC, and it remains one of the best modern takes on a classic we've seen. Even though it isn't really new, the new DLC and it being such a fun experience online makes Teenage Mutant Ninja Turtles: Shredder's Revenge an easy recommendation for any Steam Deck owner. If you enjoyed those older Konami TMNT games, this is the Streets of Rage 4 moment for those games. Just pure unadulterated fun with a superb soundtrack.
Steam Deck Rating from Valve: Verified
No Man's Sky
Earlier this year we added support for No Man's Sky on SteamDeck – it's so nice to watch player's reactions when they receive their device and try for themselves – NMS is lovely to play on the go pic.twitter.com/6YXZBvEJGT

— Sean Murray (@NoMansSky) April 13, 2022
No Man's Sky is a game worth studying with how much it has rebounded from its launch. I was always a fan from the start despite its issues, but No Man's Sky right now is an overhauled and improved game in just about every way. Hello Games have brought it to just about every platform (iPad when?), but it is superb on Steam Deck as a portable experience with no compromise. I love the Switch port, but that lacks online right now. On Steam Deck, you get the complete experience with all features, and it plays amazing. No Man's Sky remains one of the best games you can play today on Steam Deck.
Steam Deck Rating from Valve: Verified
Street Fighter 6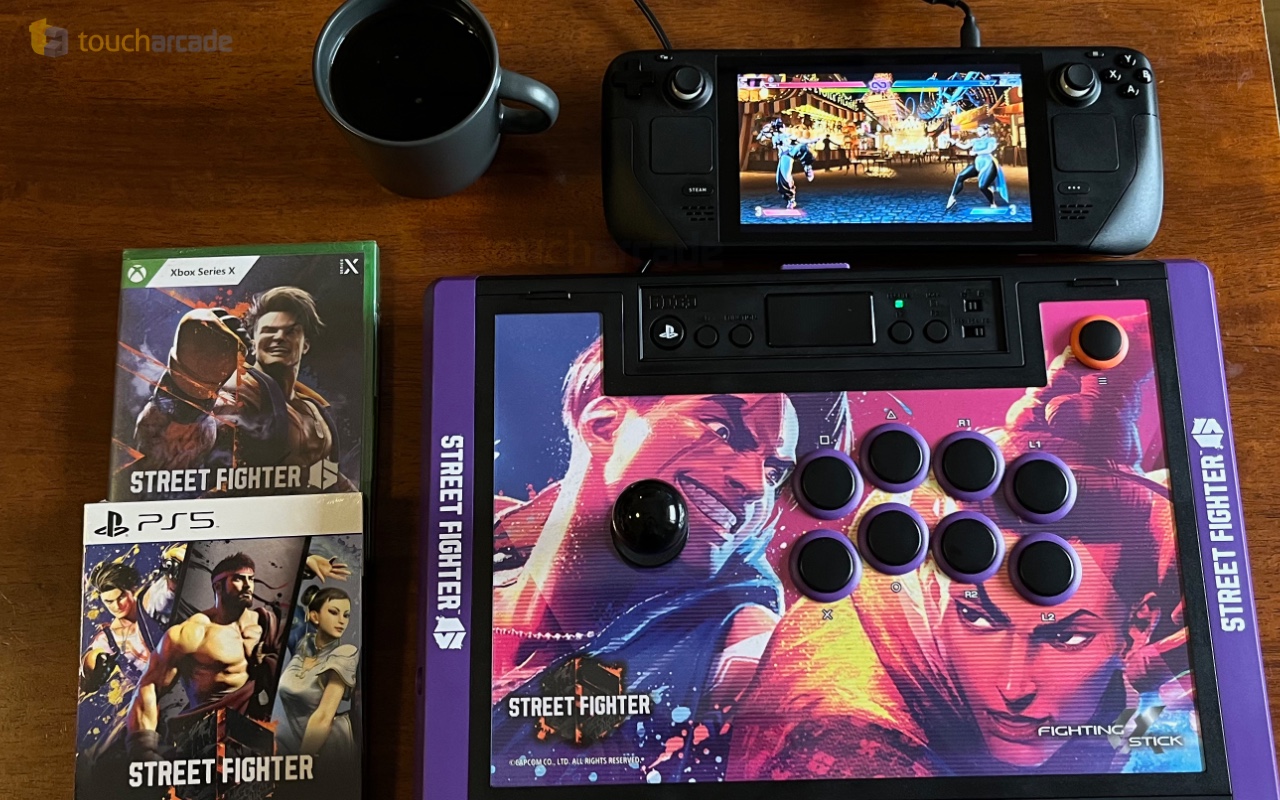 I wondered if I should include fighting games in this feature given them being obvious inclusions, but Street Fighter 6 is a game I will try and highlight every chance I get. It might be my favorite game of 2023 even today, and given how strong the year has been, you know that is high praise. The more I play it, the more I love it, and I'm ecstatic at how good it is on Steam Deck. Street Fighter 6 is one of Capcom's best games, and it plays amazing online and offline on Steam Deck. I even used my new arcade stick with it and had no issues. It looks funny, but I love having that option when I'm at home as you can see in the image. Street Fighter 6 has a demo and I urge you to try it to see how good it runs on Steam Deck.
Steam Deck Rating from Valve: Verified
Bonus:
The games below have some caveats attached to the recommendation or are a group of games that deserved a special mention.
Overwatch 2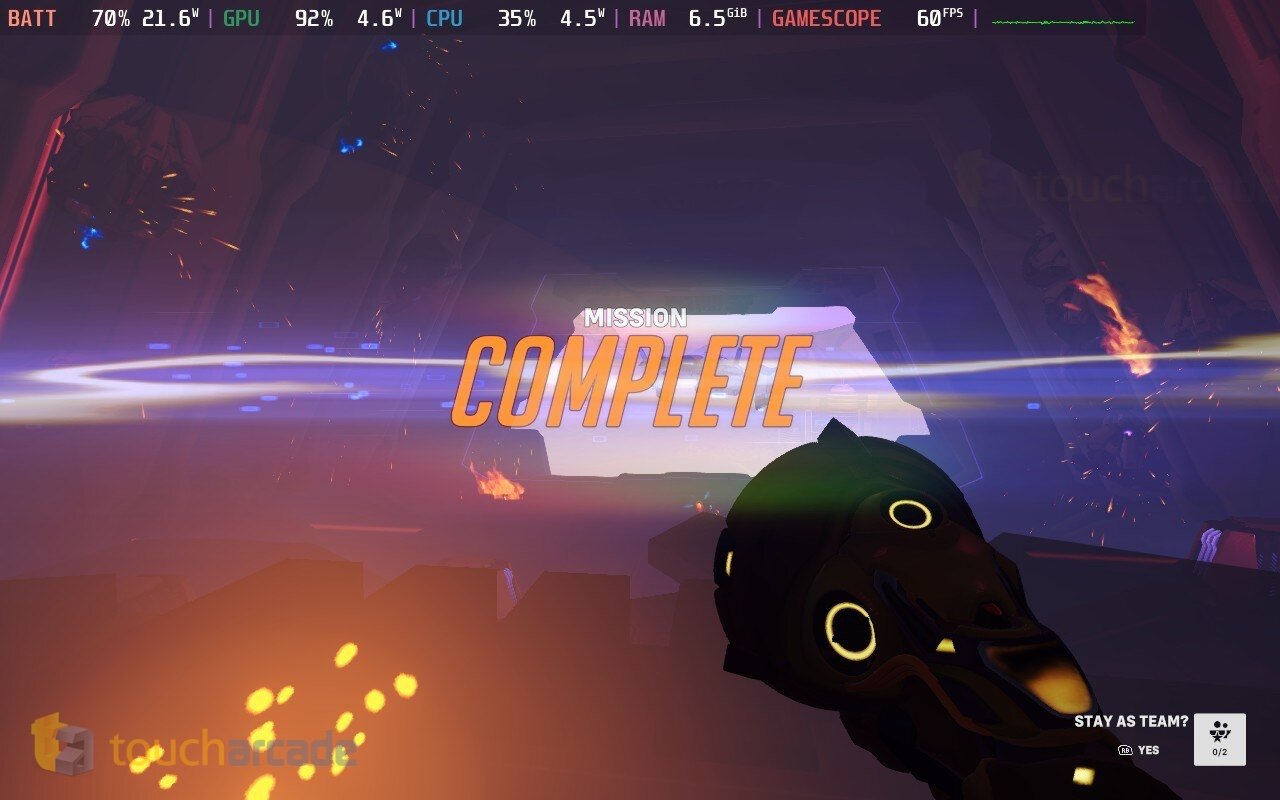 I never expected Overwatch to hit Steam, but Overwatch 2 recently arrived as Blizzard's first game on Valve's platform. Overwatch 2 through Battle.net ran on Steam Deck when installed separately, but I waited until the Steam version and the new single player content to arrive before properly trying it on Steam Deck. I was surprised at how well it ran and how good it looked, but there is one big caveat. Unlike on Switch, Xbox, or PlayStation where you are in a console / controller player pool in matchmaking, the Steam Deck is a PC, so you are matched with those playing on keyboard and mouse despite using a controller (on Steam Deck). That puts you at a disadvantage in PvP. If you are ok with that, Overwatch 2 is excellent on Steam Deck with no caveats.
Steam Deck Rating from Valve: Playable
SNK's classics with rollback netcode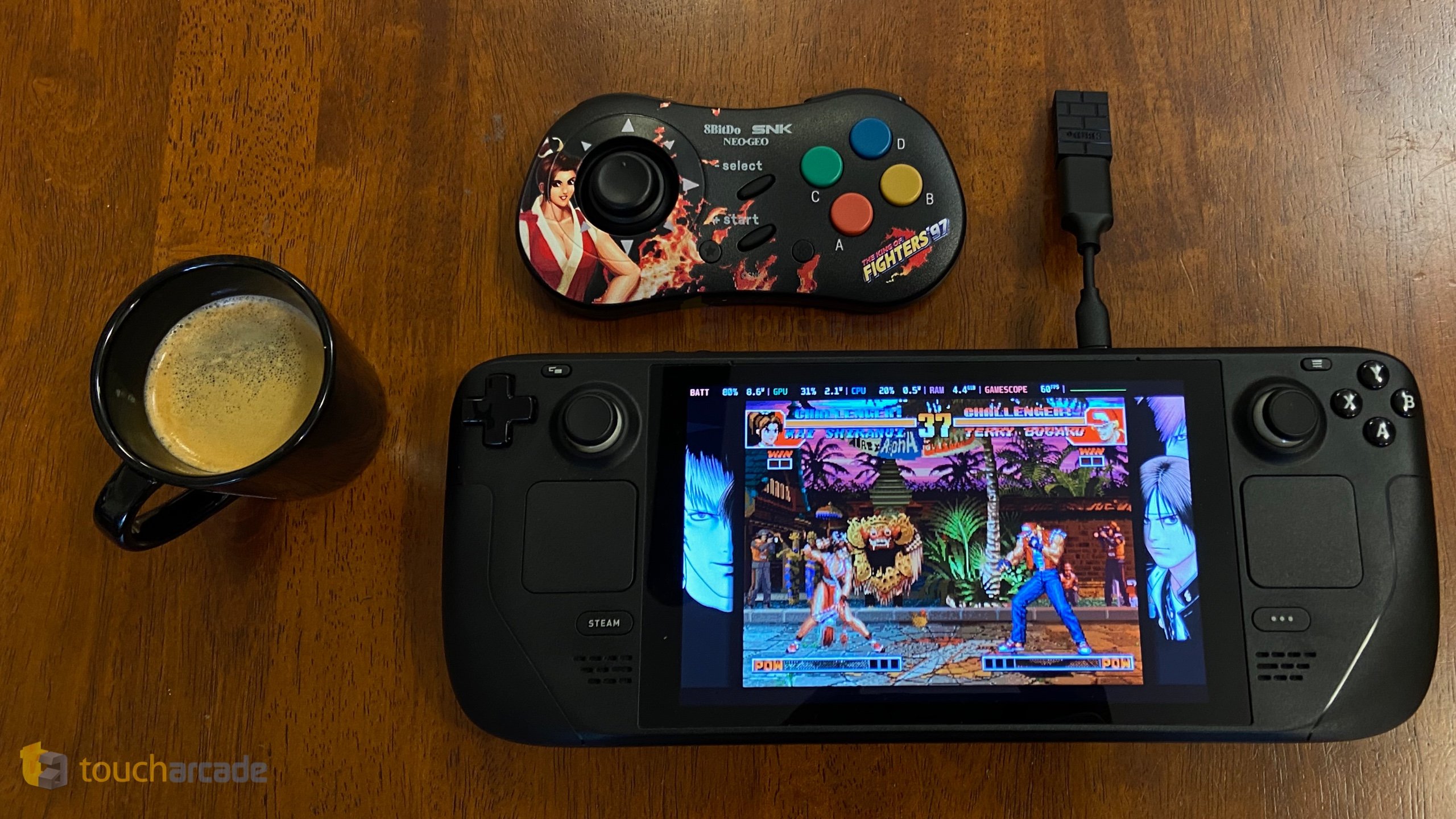 SNK's classics that have been released on Steam by Code Mystics are superb, but games like KOF97 and Garou are top tier, and worth playing if you are a fan of the fighting game genre. I recently bought the 8BitDo NeoGeo controller, and it works great in games like these on Steam Deck. If you don't own any, they go on sale often, and the ones I recommend are Garou, KOF97, KOF98, and KOF 2002 from the link above.
Bitwave Games' Toaplan shoot 'em ups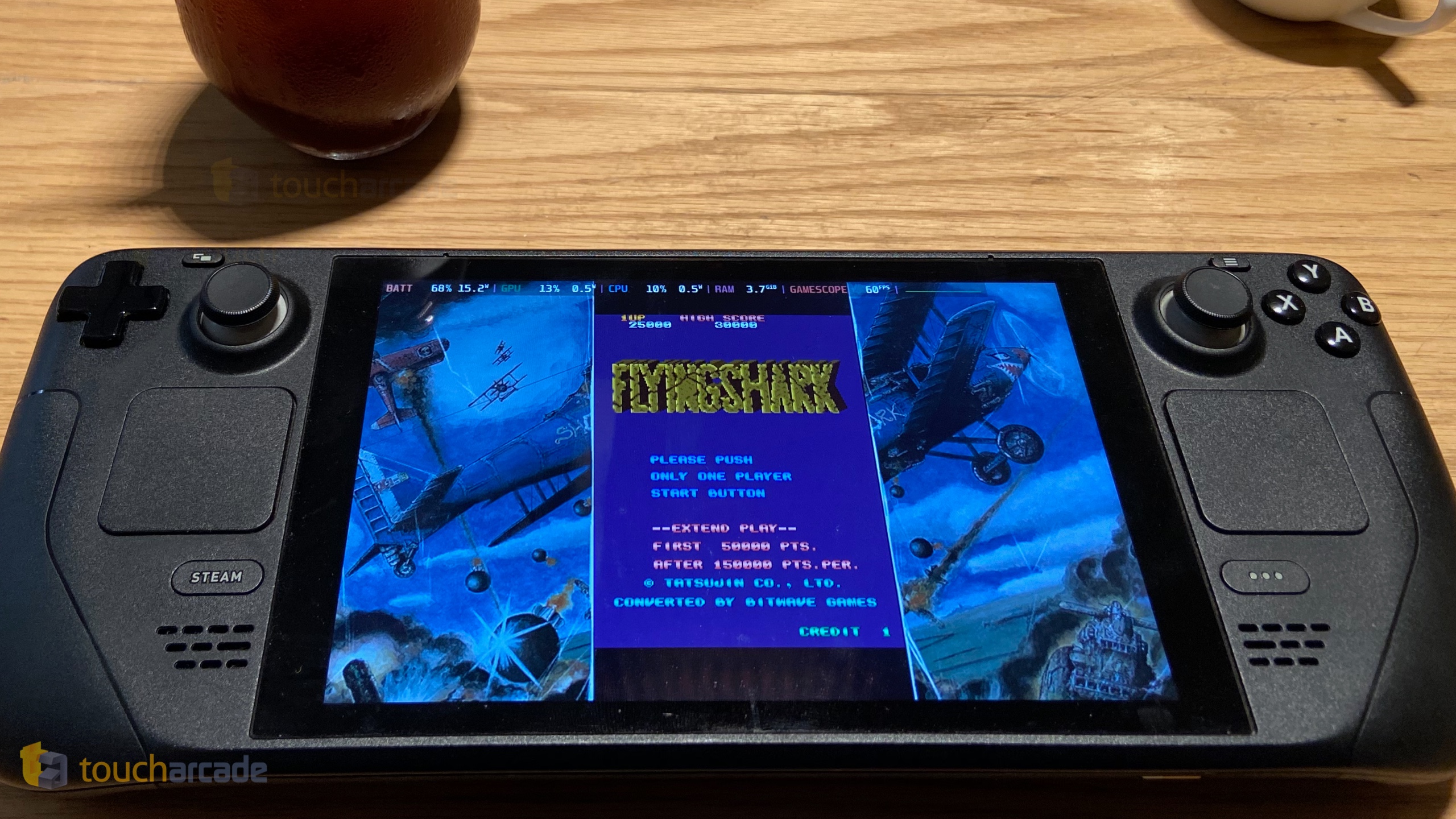 Bitwave Games has brought 8 Toaplan games to Steam so far across two shoot 'em ups collections, and they all play great on Steam Deck out of the box. While the emulation or audio might not be 100% perfect, the asking price for these releases is very low, and the latency and responsiveness definitely helps. They also support Steam Remote Play Together on Steam Deck making them easy recommendations if you are a fan of shoot 'em ups.
Elden Ring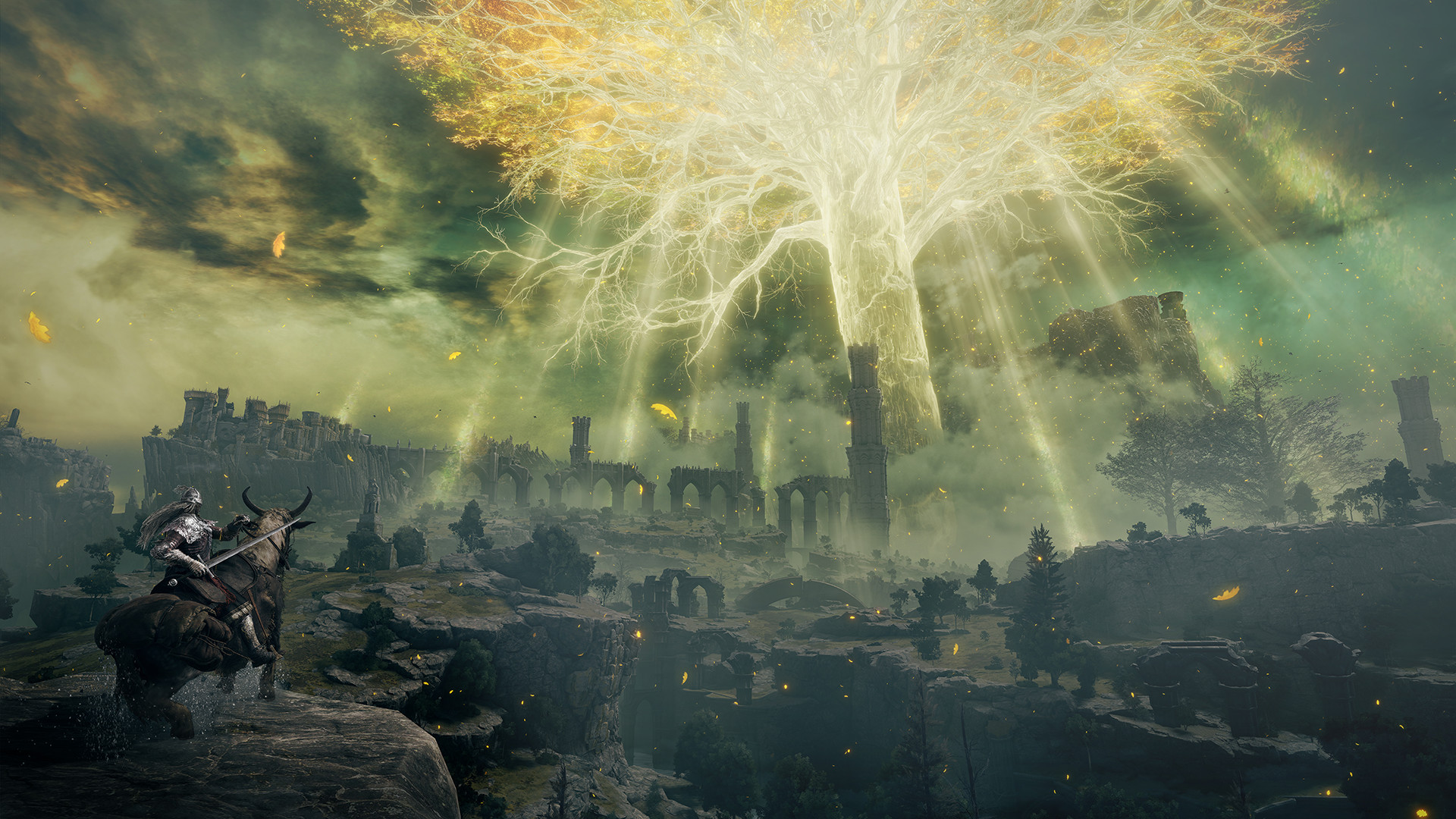 I kept flip flopping on including Elden Ring in a feature on the best multiplayer because the multiplayer is a ton of fun with friends, but the setup is not as seamless as it should be. There's a mod to make it seamless, but I've not tested that because I always avoid using mods in an online game. If you're ok with the setup for multiplayer, Elden Ring is one of the best multiplayer games on Steam Deck, and one of FromSoftware's best games ever.
Steam Deck Rating from Valve: Verified
Hopefully you found something you didn't know about on Steam Deck, or learned that Steam's Remote Play Together is awesome thanks to this feature. If you've been playing and enjoying any other games online or locally on Steam Deck with friends and randoms, I'd love to know so I can discover something new myself. Thanks for reading.
Interested in more Steam Deck coverage? Check out our Steam Deck recommendations!
Head over to our Steam Deck category for reviews, news, interviews, features, and more here. Want us to cover something specific on Steam Deck? Let us know in the comments. Our features for various genres and everything else you need on Steam Deck are below: